Blogpost
in
encryption
BIMI implementation with VMC | Info & How-to
Brand protection, higher CTR, increased open rates and enhanced email security. There are many reasons for your business to adopt BIMI and implement a VMC!
Published by

Simone Catania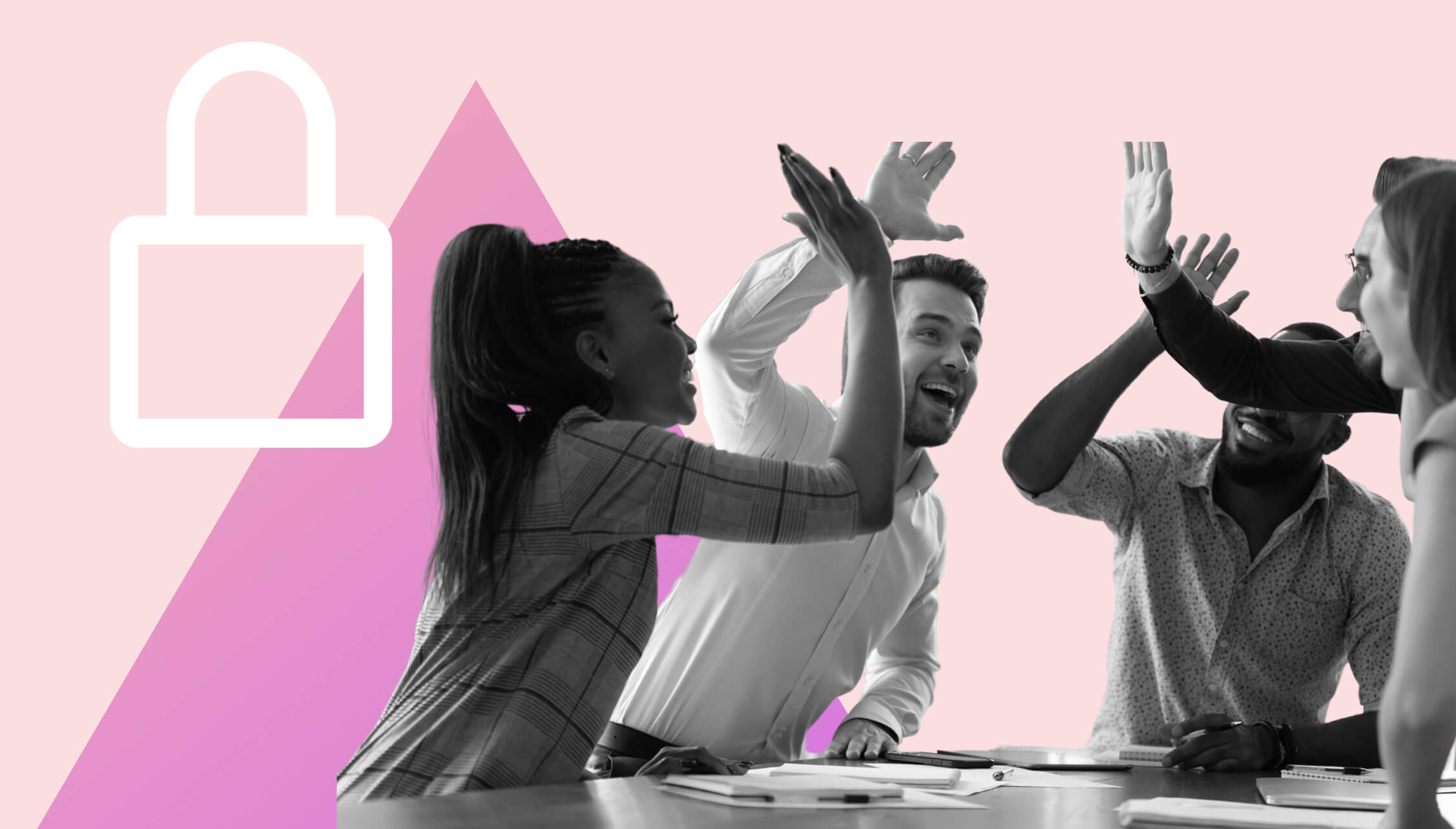 Due to rising digitalization and internet usage, email has become an essential communication tool in our modern world. This still holds true, despite the wide use of social media and instant messaging apps. Email remains the preferred method of business communication on a global scale, both for B2B and B2C. In 2022, approximately 333.2 billion emails are sent daily.
That's over 3.5 million emails per second. According to projections, this number will increase even further by 2025, when it is estimated that 376.4 billion emails will be sent daily.
If these numbers make clear the importance of email as a communication tool, another number sheds light on another topic, namely the security factor. Over 100 million spam emails are blocked by Gmail daily. Email is, in fact, the primary vector of cyberthreats.
For this reason, implementing security safeguards for email communications has become more crucial than ever before. To combat phishing and other email-related threats, most popular email services worldwide, including Gmail, Hotmail, Yahoo! and AOL have adopted Brand Indicators for Message Identification (BIMI).
It's time to find out more about BIMI and implement a VMC to send professional and branded emails!
What is BIMI?
Have you already spotted a brand logo next to an email in your inbox? This is possible thanks to Brand Indicators for Message Identification (BIMI). This email specification enables the display of brand-controlled logos next to emails in the inbox.
This way, recipients can be sure that the emails in their inbox are legitimate and email providers can be sure that the message is not spam. By gaining more control over your email security systems, you help prevent fraud and enhance your brand identity.
The BIMI project is gaining momentum thanks, in part, to the arrival of implementation by Apple. From fall 2022, Apple's desktop or mobile email clients can also expect the inbox to become more colorful. In iOS 16, iPadOS 16, and macOS Ventura, Apple will support BIMI in Mail.
With this support by Big tech, the use and need for a VMC increases exponentially since Apple has the largest market share among mail providers, accounting for a total market share of 43% as of September 2021!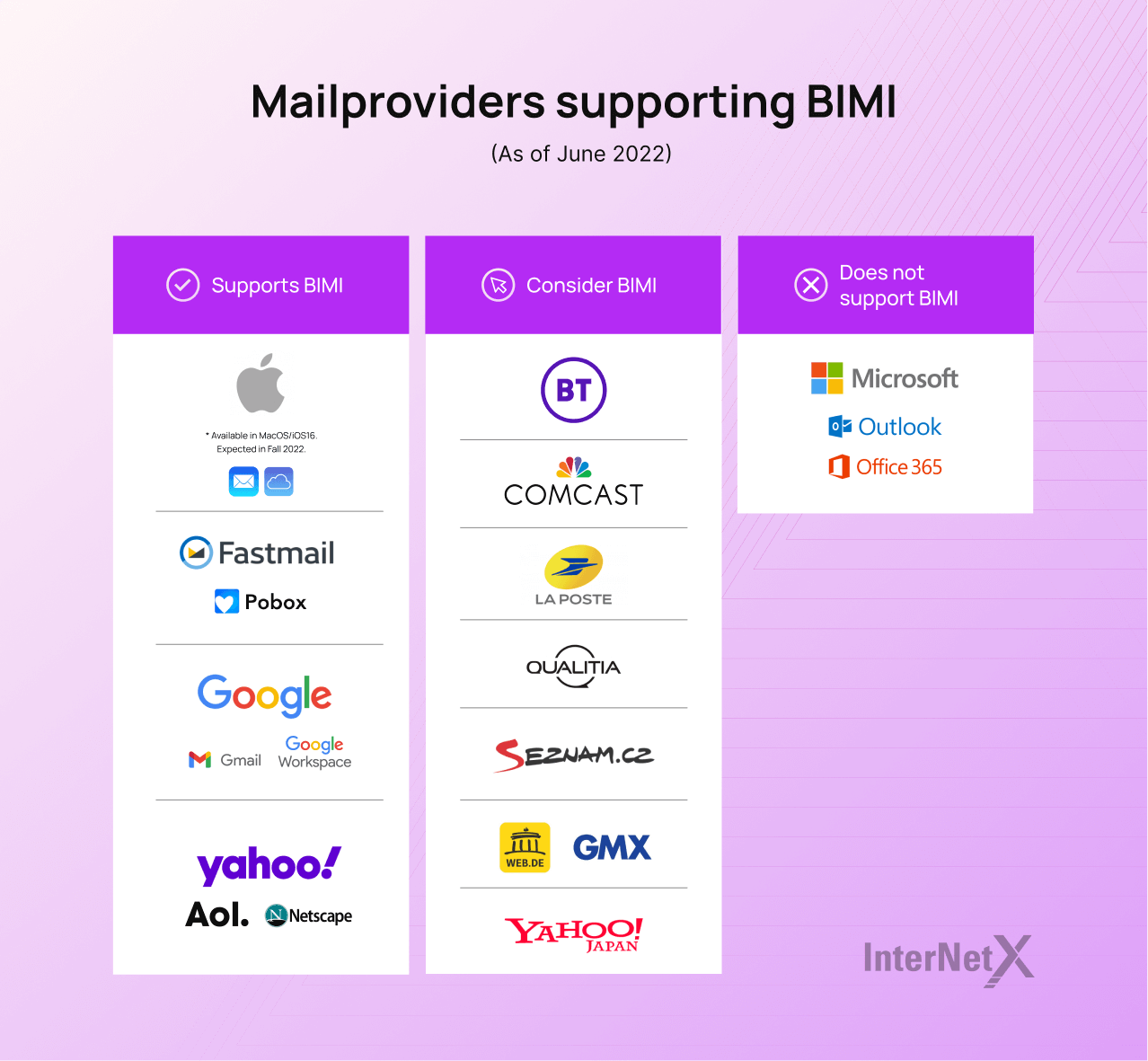 Start your brand authentication with a DMARC
DMARC (Domain-based Message Authentication, Reporting and Conformance) is a strong authentication standard prohibiting spammers from using your domain to send email without authorization. It is the foundation on which BIMI is built. You cannot utilize BIMI until DMARC is set up correctly. Who can utilize DMARC? All domain owners can theoretically use DMARC, provided that the relevant ISP supports it. The recipient mailbox's administrator must also support DMARC.
Get a VMC to display your BIMI
You have a BIMI logo and want it displayed in your emails? Some mail providers require a DNS record with the domain's BIMI information in a so-called Verified Mark Certificate (VMC). Where can you get a VMC for your brand?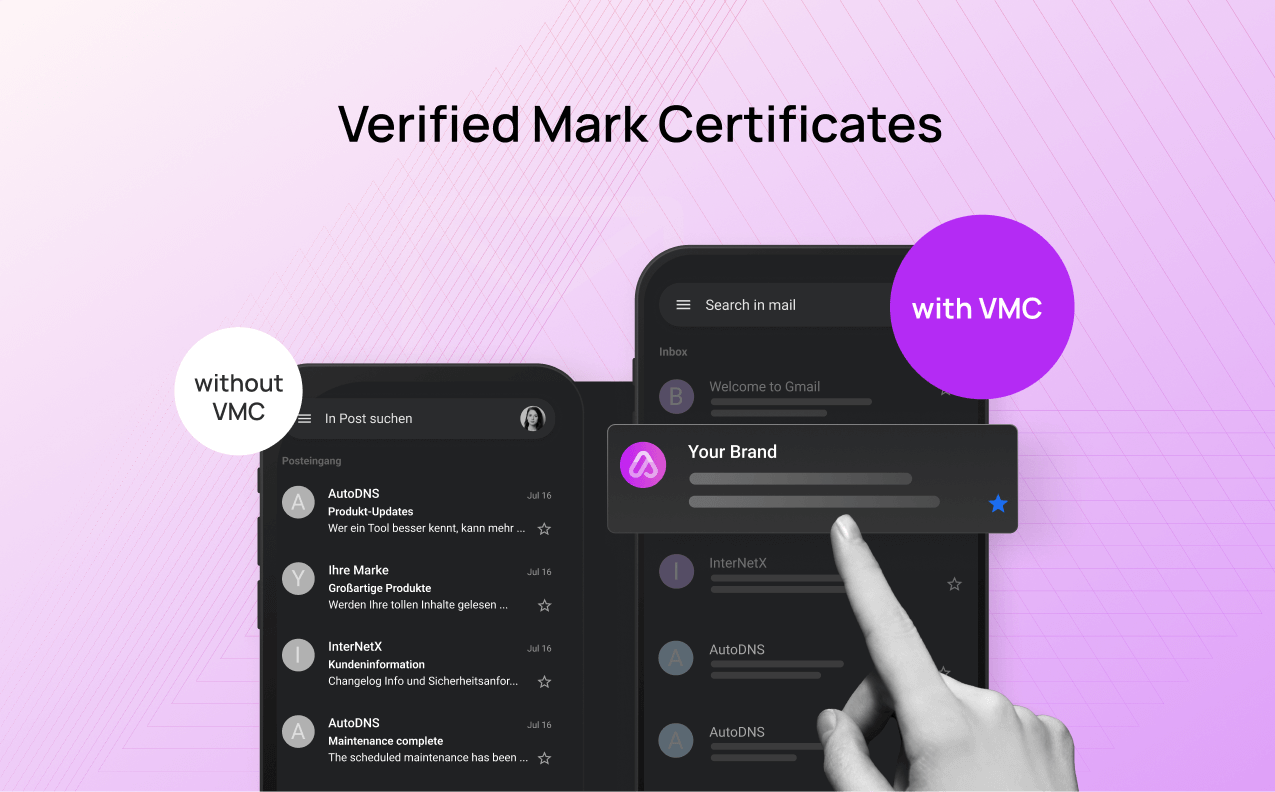 First of all, you must be the owner of a registered trademark logo to be eligible for a VMC. The reason for this is that it is far more difficult to impersonate a logo that is protected by a registered trademark. After obtaining evidence of your trademark registration, you can complete the rigorous validation process with a provider and the certificate authority (CA).
The validation process consists of three steps:

1. Validation of the trademark rights associated with the respective logo.
2. Verification of the applicant's notarized identification papers.
3. Meeting in person or virtually with a representative of the certificate authority to confirm the applicant's identification
Four reasons for branded email communication with VMC
With the rising amount of cyberthreats originating from emails, it is important to implement the highest security level. VMC offers several advantages for enhancing your digital presence.
These are four reasons why VMC is great for mailbox security:
1. Protection against spoofing and phishing
The verified sender identity offered by DMARC and VMC increases transparency.
2. Bypass spam filters
Your email will not be classified as spam, providing another authenticity signal to email providers.
3. Protection against fraudulent logo use
A VMC requires a trademark. This will ensure your logo is not spoofed by third parties.
4. Avoid DMARC misconfigurations
The DMARC records in the DNS record help identify unauthorized emails and misconfigurations originating from your domain.
BIMI and VMC protect your brand and the digital ecosystem
Apple's recent choice to support BIMI in Mail reflects the new security standards in the digital ecosystem. Google, Yahoo!, Mail, AOL, Verizon, and Microsoft all support BIMI and with Apple's inclusion, the standard has gained widespread support.
Email engagement has been shown to rise when senders take email authentication seriously and safeguard their brand from spoofing attempts, giving them the chance to position their brands more prominently in the inbox. Additionally, recipients may be sure that any time they see a company's logo in their inbox, that email was indeed sent by that brand.
More about VMCs