Blogpost
in
hosting
Data Center | Checklist for important evaluation factors
Availability is a fundamental requirement of any digital project, but there is much more to consider. Find out how the InterNetX data center hosts your data in a secure and Tier III-certified environment.
Published by

Annika Jehl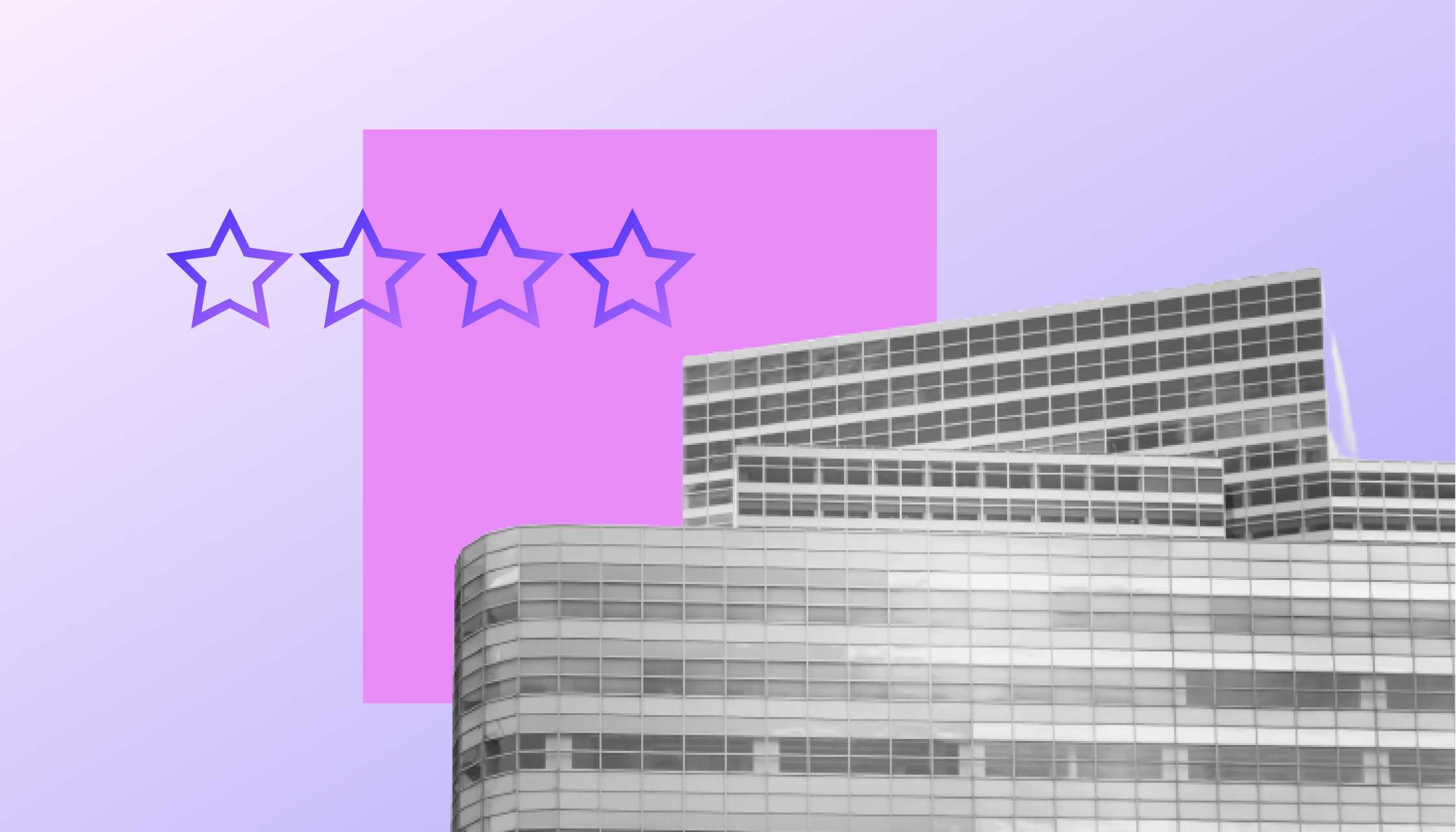 In the digital era, data centers are an essential component for organizations of all sizes. In the past few years, businesses have found themselves managing a tremendous growing amount of data. Recently, the increasing digitalization triggered by the pandemic has created an even higher demand for hosting and colocation solutions across all regions. According to estimates, investment in the hyperscale data center market is expected to grow at a CAGR (Compound Annual Growth Rate) of 4.02% during 2021-2026.
The principal role of data centers in the operation of internet services requires them to be equipped with various systems to ensure continuity and safe operations. This is why certification standards were developed to prove a data center's ability to cope with possible unforeseen events and certify its level of complexity and redundancy. Here you will find out more about how the Tier system for evaluating data centers works and what factors you should look for when choosing your hosting solution provider.
These are the certifications / classifications for data centers
Would you place your trust in a data center for your business operations without some form of assurance about their quality of service?
Nowadays data centers undergo processes capable of certifying a specific design and construction level as well as the ability to guarantee autonomy in case of unforeseen events, such as power interruptions, fire, floods or others.
The data center elements that need to be verified usually are:
To define criteria and evaluate references there are two independent certification standards.
Uptime Institute
The Uptime Institute (UI), founded in 1995, is the most globally renowned organization focused on creating and administering the Tier Standards & Certifications for Data Center Design, Construction and Operational Sustainability and some other certifications to verify business-critical infrastructure. Their system divides data centers into four levels called Tiers. We will see them in detail here below.
Telecommunications Industry Association (TIA)
The TIA, formed in 1988, is accredited by the American National Standards Institute (ANSI). They aim to develop industry standards for a wide variety of information and communication technologies products, with data centers being one of them. ANSI/TIA-942 is their certification audit divided into four rates. The standards are entirely similar to those of the Uptime Institute, but TIA turns to external auditors for the certification process and provides two types of certification: Design Certification, which aims to verify the conformity of design documents to the type of rating (1, 2, 3, 4) which the data center aspires to; and Site Certification, which consists of a site inspection to assess compliance with the many requirements contained in ANSI/TIA-942. TIA-942 establishes quite rigid technical characteristics on how to design and build a data center while the Uptime Institute's Tiers are more flexible and more aimed at the final goal of the project.
The Tier system for classifying data centers
Tier is the globally established name for consistently identifying the complexity and redundancy level of the data center infrastructure.
The system has four tiers, whereas Tier I is the most modest infrastructure, while Tier IV has the most complex and most redundant components. Leveling up in the system requires having all the elements of all underlying tiers. Let's hash out the features and expected standards of each level.
Data center – Tier I
Tier I is used to identify the minimum standards to which a data center must comply. It requires the server infrastructure to be air-conditioned, separated from the rest of the building's rooms and equipped with an uninterruptible power supply (UPS). It can also limit the impact of any electricity peaks and has a single path for power and cooling. There are very few or no backup systems or redundant components. The expected uptime is 99.671% (28.8 hours of annual downtime).
Data center – Tier II
In addition to what Tier I specifies, you can expect a redundancy system that guarantees the continuous supply of electricity and cooling of the infrastructure. A Tier II data center has a single path for power and cooling and some redundant and backup components. The expected uptime is 99.741% (22 hours of annual downtime).
Data center –Tier III
A data center with a Tier III level has the advantage of having secondary power and cooling systems separate from the main ones. Furthermore, Tier III introduces the concept of "scheduled maintenance". This means the data center commits itself to replace the components at their End of Life (EoL), even when they are still functioning. Tier III has multiple paths for power and cooling and multiple upgrade and maintenance systems that don't require you to take it offline. The expected uptime is 99.982% (1.6 hours of annual downtime).
Data center – Tier IV
This data center is designed to be wholly fault-tolerant and provides redundancy for each component. Tier IV guarantees an uptime of 99.995%. Translated into time, it means that services and data hosted in a Tier IV data center could be offline no more than for a maximum of 26 minutes per year.
What to look for in a data center
When looking for a provider to host your data and run your online projects, make sure to rely on a professional partner to offer you all the securities you need. Always look for a data center that provides the highest availability and the lowest failure rate with a robust, fault-tolerant infrastructure that offers protection from various disasters.
These are five elements of a data center you should consider when choosing your hosting solution partner.
1. High availability
With an availability that approaches perfection, you have only a 0.018% chance that your data might be unavailable with InterNetX. The electrical connection has two monitored differential current 10 KV underground cables, a security concept with diesel generators and two feeds with 3.200 A circuit breakers that offer you the hosting availability you need to run your digital solution in complete safety.
2. Large redundancy
Your server is always well supplied with duplicated power supplies, cooling, network hardware, software and data storage. Furthermore, emergency generators avoid failure in the event of a power outage, providing autonomy for days. The cooling system provides a constant temperature.
3. Great scalability
If your business is growing, we grow with you! If your project requires a change in volume and size, this is easily executable thanks to the modular system of the InterNetX data center, which enables each module to operate independently. Furthermore, the modules can be added to the system without a service interruption.
4. Best flexibility
Look for customizable server performance that allows you to pay only for the resources you need. The InterNetX data center allows a significant performance boost at a low price while providing maximum security. Setting up your Cloud Server is free, and you can configure the resources according to your requirements or choose from one of three predefined templates.
5. Maximum security
Last but not least, security is a crucial element that should be checked from the start. Our data center offers a high level of physical security and guarantees great resistance to natural disasters holding the ISO27001 certification. All entrance doors and doors in rooms under video surveillance meet safety class standard RC3 or higher.
InterNetX's data center offers you a resilient, optimized and seamless Tier III infrastructure to best meet all business needs.
Get in touch with your servers