Blogpost
in
hosting
Server housing | A promising model for companies
In this digitally interconnected world, many companies rely heavily on a successful online presence. But, it still comes down to this: no server – no website. Which is why servers have become the heart of many companies. If they don't run smoothly, neither does the company's business.
Published by

Annika Jehl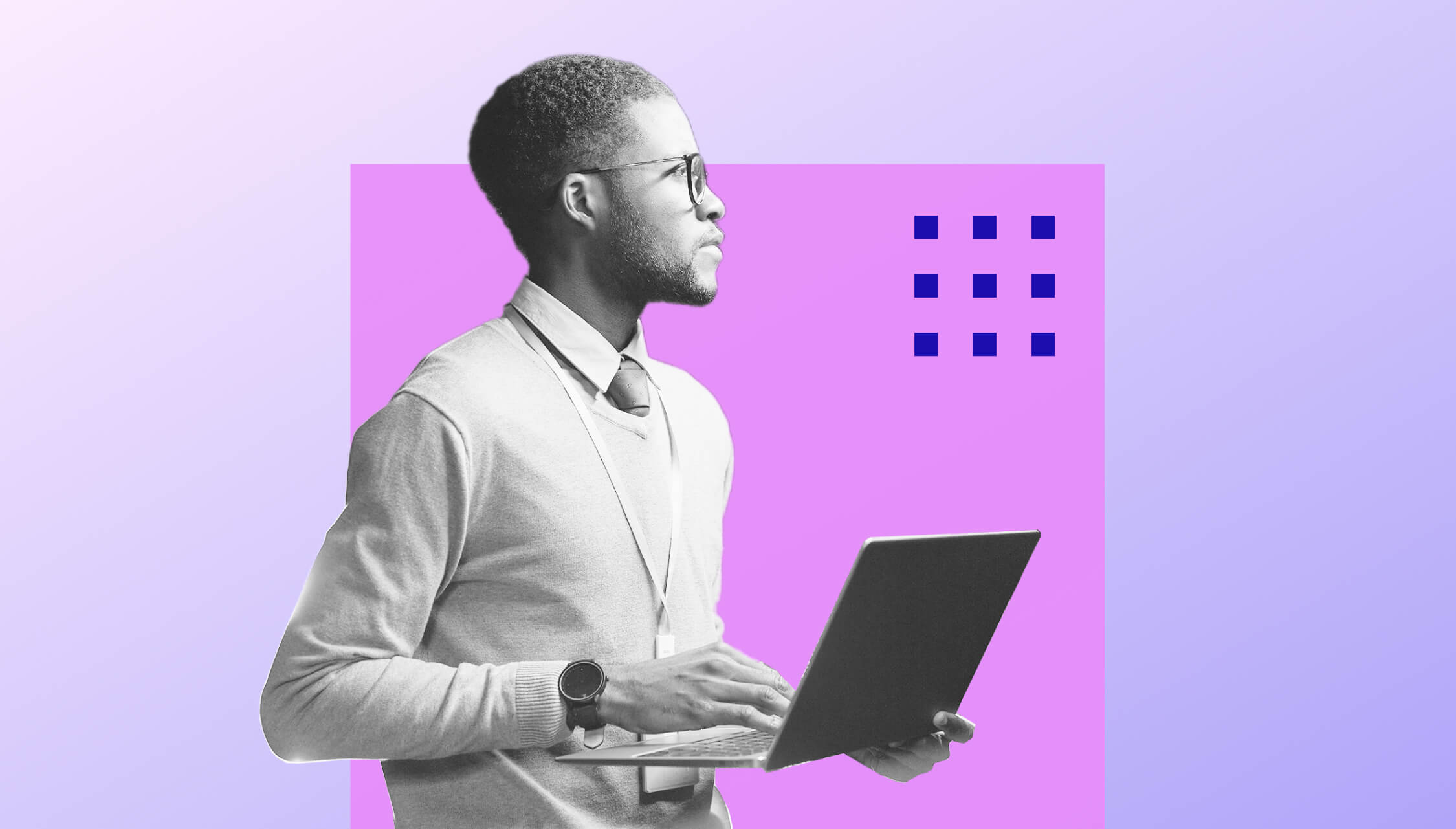 When a company grows, the requirements regarding infrastructure and performance criteria also grow. And as all company-relevant data is processed, security also plays a significant role. All this leads companies to the question: should we invest in our own data center or move the hardware to an external location?
Companies that operate large websites or use important web applications require a high-performance server infrastructure that is stable and fail-proof. Cloud providers are increasingly turning to colocation service providers, who can provide an easy and economical alternative to the cost and effort of maintaining their own spaces for a data center.
A solution for this is server housing, which allows the company to make decisions about the hardware, but otherwise takes care of everything. Server housing (also called colocation) refers to the placement and network connection of a server in the data center of an internet service provider (ISP). The term combines the latin word "co" (together, with) and "lokus" (place).
In other words: as opposed to hosting, the hardware is not supplied by the provider, but by the customer or tenant. The provider supplies infrastructural services and offers operational support. This not only saves on the costs regarding physical space for the infrastructure, but also on the costs for operation and maintenance, which are carried out by the external service provider.
Advantages of server housing
An advantage of server housing is that customers can usually choose the hardware that they want to use.
By locating their server in a data center, they do not require any physical space in their company's facilities.
They don't need to worry about technical details like cooling or maintaining their servers.
Compliance with data protection standards is implemented by the data center.
Qualified staff is on site 24/7 at most data centers to resolve any issues immediately.
These measures enable the high availability of servers and minimize the risk of downtime.
Colocation pays off
But does colocation really pay off for companies? From a purely economical point of view, the answer to this question is usually: yes! Planning and setting up a data center in compliance with Tier 3 standards entails immense costs. And there are additional costs for the servicing and maintenance of the hardware. At a colocation data center, these expenses are shared by all users and are therefore lower.
Data center in Germany: strict data protection
When choosing their colocation provider, companies that collect and manage personal data are well advised to make sure they select a provider that takes data protection seriously. Different countries have different data protection laws, with EU regulations being amongst the most stringent worldwide. Providers with both headquarters and server location in Europe must store and process all data in accordance with EU data protection law, providing the highest level of data protection for companies and their customers.
If the colocation operator is certified with ISO 27001, customers can rest assured that the service provider follows a proven and efficient information management system (ISMS). When selecting a provider, the following criteria should be considered:
How far away is the housing provider?
How can the servers be transported to the data center?
Does the data center offer backup services and what do they cost?
How is the server installation on site carried out?
How quickly can a server be completely set up for operation?
Is the remote software for the server compatible with solutions provided by the data center?
Which other managed service options does the provider offer?
Colocation at InterNetX
Marco Revesz, Team Leader for Cloud & Automation at InterNetX, recommends housing solutions when uninterrupted availability of the company server is essential to the operative business.
Colocation offers a solution for all companies that want to operate their IT system in a highly professional environment without having to invest in their own data center. The high availability of necessary resources is guaranteed, like the connection to the carriers and stable supply of power. As opposed to a cloud solution, the company retains exclusive access to its data and hardware. It's up to the customer to decide which hardware is used and how the devices are serviced.
The colocation provider is responsible for the following:
Planning of and connection to carriers (redundant connections, i.e. routing and Tier 3)
Multiple redundant power connection and redundant emergency power supply
Uninterrupted power supply (USV) as protection against voltage peaks
Access i.e. facility security with surveillance (ISO27001)
Operation of extinguishing systems
Operation of internal network infrastructure
24/7 service (remote hands)
InterNetX uses energy-efficient cold aisle containment. The racks and rack rows are entirely enclosed by side and ceiling walls. The racks can be accessed through insulated self-closing doors at the front and back of the rack row.
Thanks to the cold aisle containment, cool air is delivered through the double floors directly to the server equipment, ensuring the effective cooling of devices while consuming up to 30 percent less energy than conventional solutions. The redundant energy system and an A/B feed guarantee continuous supply of power – exclusively green hydro power.
You'd like to find out more about server housing at InterNetX? Then check it out here: COLOCATION.
Go to AutoDNS