Blogpost
in
hosting
Which server hosting package best suits your project?
Get here an quick overview of the various types of hosting servers and answers to whether you should choose a cloud or bare metal server.
Published by

Annika Jehl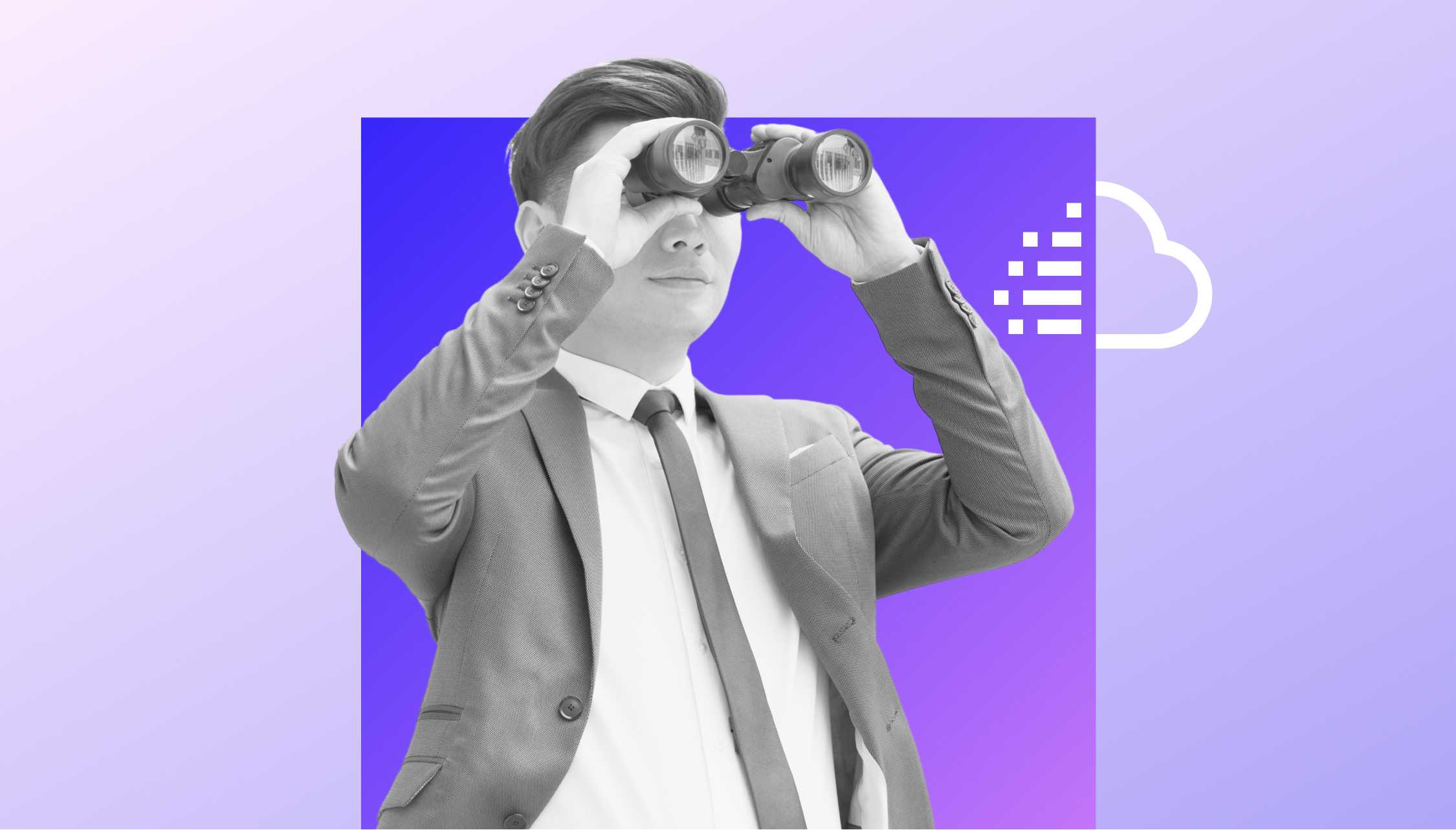 The server infrastructure of an online business is an important factor for its success. Servers are not only an important factor in the reselling business, but also ensure the functionality of the modern working environment in many companies.
Server hosting as a service for storing data has become standard for many companies of all sizes and makes sense for almost any company – regardless of the size of their business. But it can often be difficult to decide which server is the right choice for your individual requirements. We have taken a closer look at the different server types depending on business size and purpose and have put together some tips on what to look out for when selecting your server package.
When it comes to making the right choice of server for your company, the intended field of application must be clear, as different areas of application require different technical specifications. This applies to energy efficiency, the price-performance ratio as well as compatibility.
Finding the right provider
Professionalism in service and support is an important factor when choosing a server provider. Only by paying attention to aspects like 24/7/365 support, multilingual service and certifications like TIER3, can a high degree of safety, availability and performance be guaranteed.
The hosting customer determines which aspects are important to his or her business, but has no influence on the security level implemented by the data center. This makes it all the more important to choose the right hosting provider. And the security of the data center is at the top of the list.
Security of a data center includes

Building security
Failsafe electricity supply
Climate control system for servers
Network security at provider
Firewalls and intrusion prevention systems

The aspects that you can control as the hosting customer are

Product security
Regular backups
Updates for operating systems and software
Measures for system surveillance
When is a dedicated server hosting package the right choice?
Dedicated servers are only intended for a specific purpose and the hardware components are usually only available to a single hosting customer. These hardware components are located in the provider's data center. The advantage of using this type of server is that the customer can make configurations according to his own wishes.
Dedicated servers are ideal for the following purposes

Resource-intensive web projects
Complex applications
Ambitious development projects
Large online shops with high traffic volume and peaks
Websites with high security factor
Because dedicated servers are self-contained physical devices in a data center, extensions are limited. If you have alternative requirements, bare metal servers are likely to provide a better alternative.
The advantages of a bare metal server
A bare metal server is based on the dedicated server hardware. It too is a physically dedicated computer in the data center of the hosting provider. And here too, the resources are available to one customer alone.
A bare metal servercombines

High-performance dedicated hardware
Flexible scalability
Backup capability due to cloud-based infrastructure
This type of server is also suitable for sophisticated web projects with continuously high resource requirements. Bare metal servers are generally more expensive than cloud solutions. This type of server is therefore primarily aimed at resellers, business customers and professional web project leaders. With bare metal servers, the operating system and services in the virtual machine (VM) can easily be migrated to more powerful hardware.
When is cloud server hosting the better option?
In both shared hosting and cloud computing models, server resources are shared by several clients. Cloud servers are generally characterized by their high flexibility and usually guarantee maximum availability and reliability. In contrast to conventional hosting, cloud hosting offers:
Cloud hosting advantages

Comprehensive hardware redundancy
Invoicing according to the actual performance used
High level of scalability
Flexibility
This solution is therefore particularly suitable for projects requiring flexibility, for which the capacity utilization is not foreseeable from the outset. Resource requirements can be adjusted in real time.
However, with shared and cloud hosting models, the so-called "noisy neighbor effect" must always be taken into account. This occurs when a participant consciously or unconsciously needs more resources than he or she is actually entitled to. This can affect the performance and stability of other clients.
A cloud server is therefore ideal for starting out in the world of virtual servers. This solution is particularly suitable for small and medium-sized website projects, for which a simple shared hosting package offers too few configuration options and not enough performance, but for which a dedicated server of its own would exceed the requirements of the server project. Compared to conventional dedicated servers (ISO27001), cloud servers offer greater flexibility.
The server package is not everything
If your requirements turn out to be higher than expected and you initially opted for the wrong server, you can still move to another solution. It depends very much on the provider how quickly you can switch over.
However, this should also be taken into account when making your choice. A server failure can cause great damage, but a complete server failure is, in fact, the worst case scenario and can usually be prevented in advance with a number of countermeasures.
It is also important to take stock at regular intervals and, if necessary, to decide on a new server solution or an upgrade. If you have chosen the wrong server with too little utilization, this usually poses no problem – with a good provider, an upgrade should be possible within a few minutes. Get a free consultation and select the best package for your business from the range of solutions at InterNetX.
Register domains in AutoDNS