Blogpost
in
hosting
Cloud hosting reselling | Some business tips
With the Reseller Cloud agencies or freelancers have the opportunity to offer their customers a full package: Not only the page design and the ability to register the right domain names, but also hosting can and should be offered to the customer.
Published by

Annika Jehl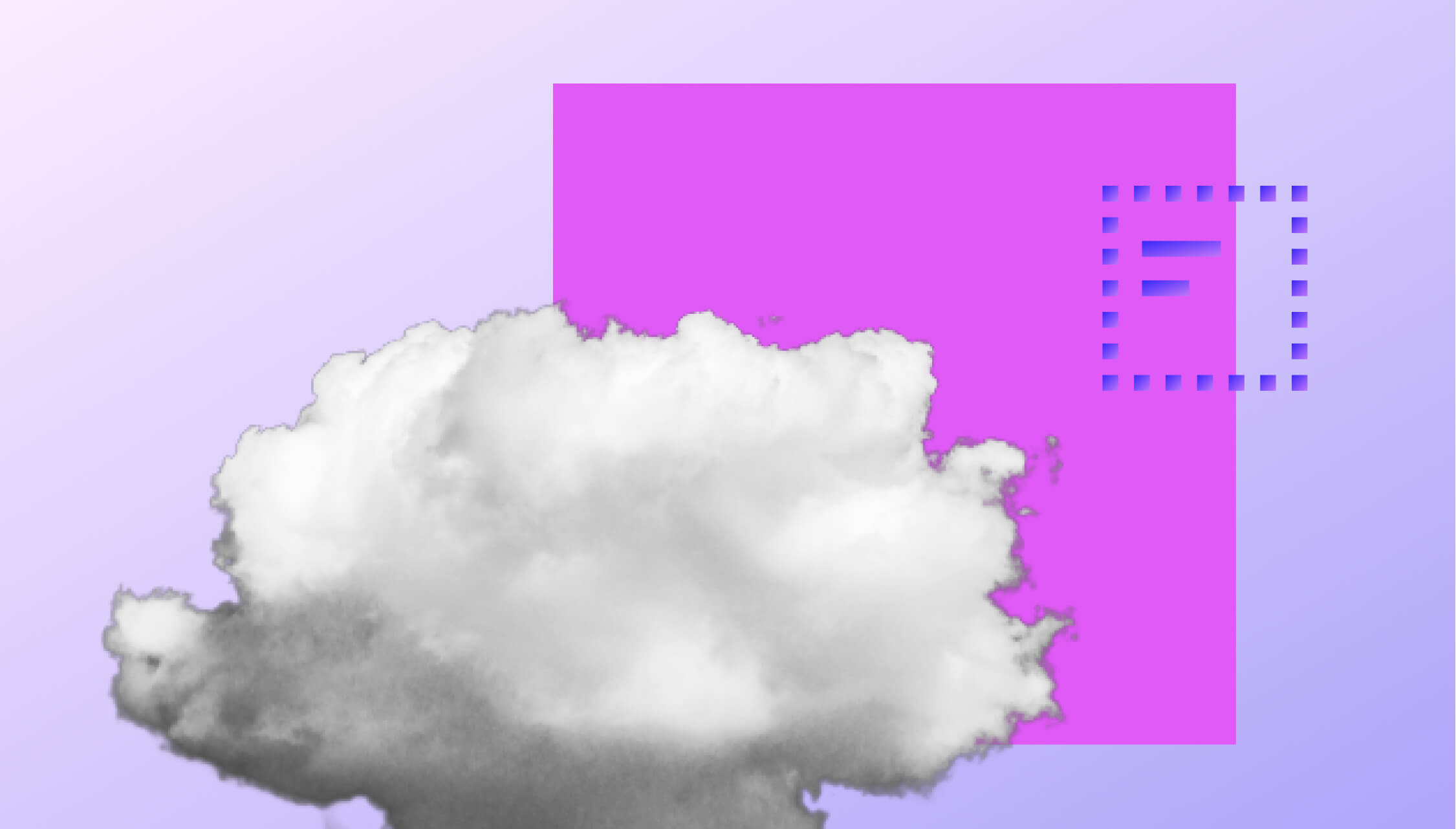 For agencies and freelancers, however, to run their own data center and servers is usually too much to handle alone and would be associated with high costs. In order to be able to relieve the customer of this burden and to be able to offer them an optimal result in terms of scaling, cloud costing is an ideal solution.
The basis: cloud hosting
The idea of cloud hosting: IT resources are provided through the Internet, more precisely via the cloud, as needed and billed according to the actual usage. The IT resources required for cloud hosting, such as CPU, RAM or SSD, are drawn from a network of several physical servers, the server clusters. Instead of a tangible product, the customer acquires a service. However, this service has some advantages over dedicated servers.
Cloud hosting is flexible and secure
On days of high traffic, such as Black Friday or Cyber Monday, dedicated servers can quickly reach their limits depending on their performance capacity. With a more powerful server, there are always additional costs that theoretically only have to be borne for a few days a year. This problem can be avoided altogether when companies choose cloud hosting. The costs for cloud hosting are based on the pay-as-use principle: only the resources that are actually needed have to be paid for. That's why cloud hosting is usually more cost-efficient than a new, more powerful server.
Distributing loads efficiently and optimally exploiting resources with the cloud
Because cloud hosting provides resources through a variety of interconnected physical servers, availability can be guaranteed even in the event of a failure of one or more of these servers. The resources that are missing will simply be drawn from one of the operational servers in the cluster.
In addition to reliability, data security also plays a key role. While the myth that the cloud is only conditionally secure persists, the reality is quite different: The fact that hosting in the cloud variant extends over several servers significantly reduces the security risk.
Find perfect domains
What's up with the reseller cloud?
With the reseller cloud, hosting providers make their infrastructure available in order to distribute their own resources and offer web hosting services. This model is not only interesting if you want to enter the web hosting business, but also if you want to offer customers all the services they need from a single source. For resellers, freelancers and administrators, the reseller cloud makes a lot of sense.
Full-service agencies can usually offer customers a decisive advantage if they not only handle the website design and domain administration, but also take care of the hosting.
The reseller cloud at InterNetX
InterNetX can provide your business with dedicated hardware resources. This allows you to create individual instances for your customers and flexibly customize them with different features – so that you can offer your customers perfect service all round.
Read and write operations are performed with the new NVMe technology at near full SSD speed. NVMe is standard at InterNetX and therefore a free add-on.
Services ordered by you or your customers can be controlled and managed with ISAC. This allows you to individually allocate the virtual machines on your reseller cloud. A special treat for all resellers: You can link your ISAC account with AutoDNS and make zone changes.
To AutoDNS