podcast
In
Snapshot Podcast #11 | Peter Van Roste (CENTR)
Special Guest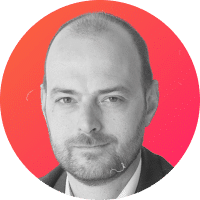 Peter Van Roste
CENTR
In our latest episode, we speak to Peter Van Roste, General Manager of CENTR, the association of European country code top-level domain (ccTLD) registries, whose aim is to promote and participate in developing high standards and best practices.
Listen to this episode on:
As a lawyer with an LL.M. degree in computer and telecommunications law, Peter started his career with an ISP. He then served as president of ISPA Belgium (the Internet Service Providers Association) and EuroISPA (the European ISP Association) before co-founding DNS Belgium, the non-profit entity that manages .be. Before joining CENTR, Peter held the position of Director of European Government Relations for eBay. In that capacity, he opened their Government Relations Office in Brussels and worked in particular on regulatory issues that affected SMEs and individuals trading on the eBay platform. Today, Peter oversees all of CENTR's activities and liaises with governments, institutions and other organizations in the internet ecosystem.
Timestamps
00:56 Peter's achievements and tasks as General Manager of CENTR
02:37 The popularity of ccTLDs
04:28 ccTLDs during the pandemic vs. today and what the domains are used for
06:38 Back to the 90s and the birth of ccTLDs
09:16 The impact of NIS2 on European ccTLDs
11:55 How ccTLDs are protected by CENTR
13:17 The future of ccTLDs: renewal rates and new registrations
Shownotes
About CENTR
About Peter Van Roste
This podcast is presented by InterNetX