podcast
In
Snapshot Podcast #10 | Thomas Rickert (eco)
Special Guest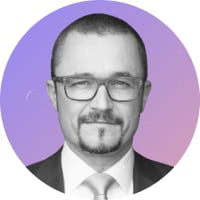 Thomas Rickert
eco Verband der Internetwirtschaft
Attorney-at-law and domain law expert Thomas Rickert is Director of the Names & Numbers Forum at eco - Association of the Internet Industry. Thomas Rickert is a member of the GNSO (Generic Names Supporting Organization) Council of the Internet Corporation for Assigned Names and Numbers.
Listen to this episode on:
At the beginning of 2022 he initiated the topDNS Initiative that unites members of the eco Association to fight DNS abuse. Furthermore, Thomas Rickert is managing director of the law firm Rickert Rechtsanwaltsgesellschaft mbH, which specializes in legal issues of the digital economy. In this episode, we talk about NIS2, DNS abuse and upcoming topics for the domain industry in 2023.
Timestamps
01:07 Thomas' achievements during his active and wide-ranging career in the domain industry
02:47 Relevant topics in the industry for 2023
04:39 Developments in the focus topic DNS Abuse: Progress and Goals
09:50 What is the purpose of the European Union's NIS2 Directive?
10:52 Impact of NIS2 on registries, registrars and registrants: How the directive could be implemented in the industry
14:55 What are the current criticisms of NIS2?
16:05 What does Thomas want to see at the European level in terms of Internet policy?
Shownotes
About eco – Association of the Internet Industry
About Thomas Rickert
About rickert.law
This podcast is presented by InterNetX