podcast
In
Snapshot Podcast #09 | Hans Seeuws (EURid)
Special Guest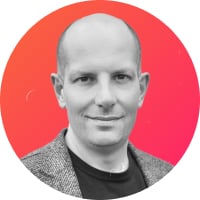 Hans Seeuws
EURid
In this episode we had the pleasure of talking to Hans Seeuws, the Business Operations Manager of EURid. Hans has been active in the domain name world for more than 15 years, as EURid's consultant and previously as CEO of a technical backend operator.
Listen to this episode on:
He started out as a journalist for a Belgian television company and has been the spokesman and counselor for Belgian ministers. Hans holds an Executive MBA from ESCP Paris and a Bachelor in Communication Management.
Timestamps
00:45 Hans's career in the domain industry in the last 15 years
01:49 The role of External Relations Manager for EURid.
02:45 An overview of the demographics of .eu registrants
03:55 EURid's support of internationalized domain names
06:00 The impact of BREXIT on .eu's registration policy
07:46 EURID's system to tackle cybercrime: Abuse Prevention and Early Warning System (APEWS)
09:06 A look at the .eu Web Award, designed to reward the best sites with the .eu extension, Latin, Cyrillic and Greek alphabet characters
Shownotes
To EURid
To the AutoDNS Chrome Extension
This podcast is presented by InterNetX