podcast
In
Snapshot Podcast #07 | Christian B. Schmidt (Digitaleffects)
Special Guest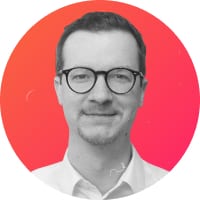 Christian B. Schmidt
Digitaleffects
In this episode, we talk to Christian B. Schmidt from the SEO agency Digitaleffects in Berlin. And that's also what our central topic is today, namely search engine optimization (short: SEO). Christian has been optimizing websites since 1998 and consulting companies since 2005, mainly focusing on strategies in online marketing and in search engine optimization. Christian has helped over 1,000 websites reach their full SEO potential. He founded the SEO agency Digitaleffects in Berlin with Andreas Mauf in 2010. As CEO of the agency, he is responsible for sales and marketing.
Listen to this episode on:
Timestamps
00:35 Introduction Christian B. Schmidt
01:18 What is SEO?
03:08 First steps for presenting your company online
05:46 Best practice regarding domain names for SEO
08:23 Fast hosting as SEO factor
09:49 Encryption and certificates as ranking factors
Shownotes
Christian has a podcast called #SEODRIVEN, in which he explores the world of SEO.
This podcast is presented by InterNetX