Blogpost
in
domains
New gTLDs for mission-driven projects
Whatever your mission, a domain under one of the new gTLDs .gives, .giving, .charity or .foundation can help organizations amplify their message and leverage a number of advantages.
Published by

Natalie Berrisford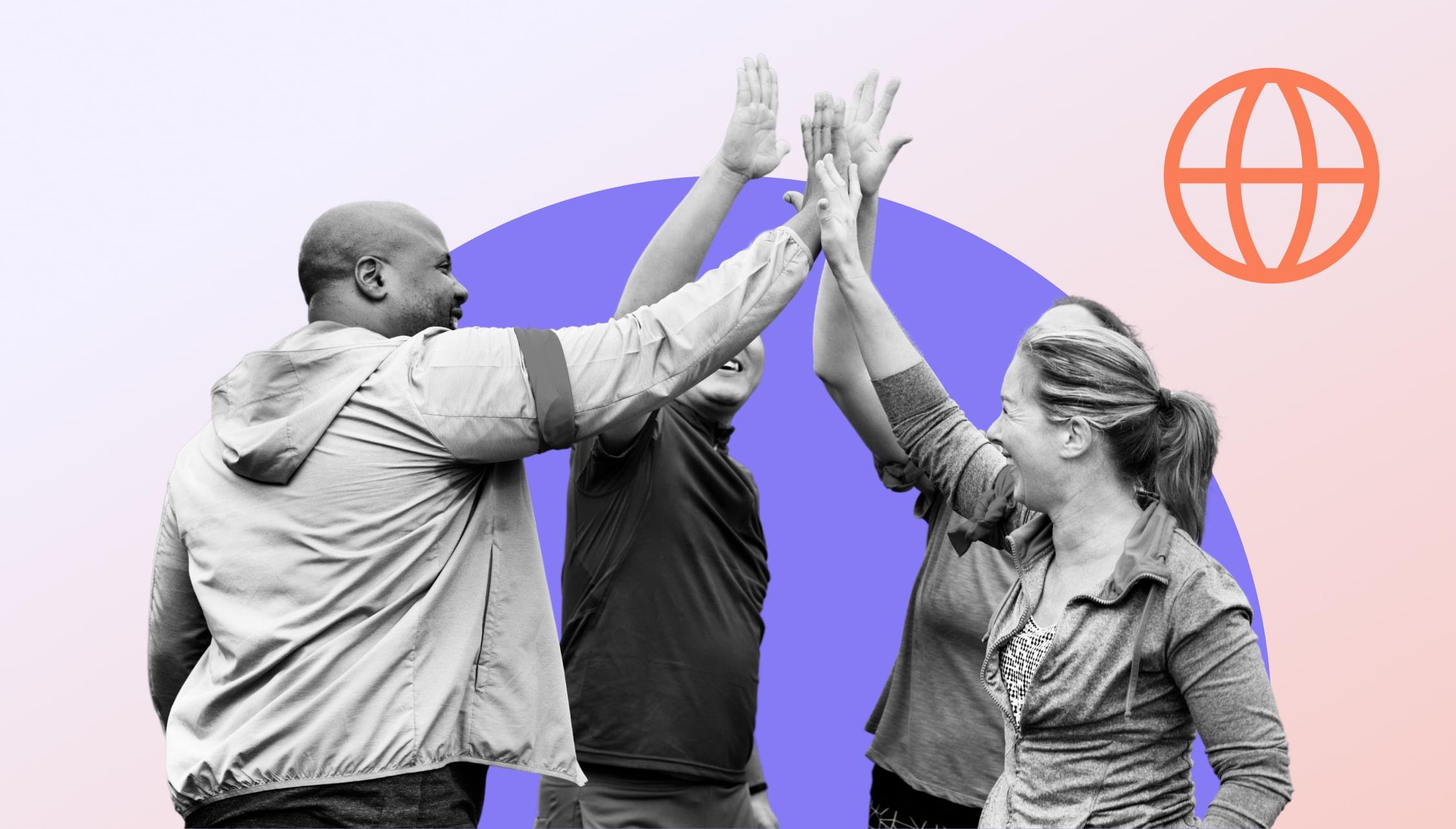 Everyone knows that the ongoing introduction of new gTLDs has opened up new and promising avenues for businesses on the internet. New gTLDs are no longer merely alternatives to legacy gTLDs and ccTLDs – many of them have managed to establish themselves as valuable assets in their own right and provide options and a wide range of advantages for online businesses. They deliver effective branding with strong messaging, precise consumer targeting and a fresh breeze of innovation to the online landscape. As the internet community gains awareness of these domain extensions, their solid reputation and trustworthiness are also growing. 
These digital assets may result in great benefits to the organization. They can boost traffic, leading to higher lead volumes and, ultimately, higher sales. They can enhance the branding and recognition of the company in the public sphere, strengthening user trust. These all directly impact the financial performance of online businesses. But, perhaps thankfully, not everything happening online is focused on achieving profits. There are many not-for-profit organizations and charities that use online platforms to send their message, share information and attract donations for a good cause. They provide help and protection to those who need it most. This article takes a look at four new gTLDs that can help drive your mission and make a positive impact in the world.
Mission-driven TLDs: .gives | .giving | .foundation | .charity
The Public Interest Registry (PIR) is well-known as the registry behind the legacy gTLD .org and the new gTLD .ngo. As such, it has established itself as a reputable and trustworthy registry that is dedicated to offering domain extensions for anyone wanting to do good. This can include large companies looking for a platform to publish their social responsibility strategy through to non-profit organizations of all sizes. PIR also runs a number of additional new gTLDs that fit in very neatly with their objectives. The domain extensions .gives, .giving, .charity and .foundation provide mission-driven organizations with even more tools to connect with their intended audiences and accomplish the important work they do in their communities.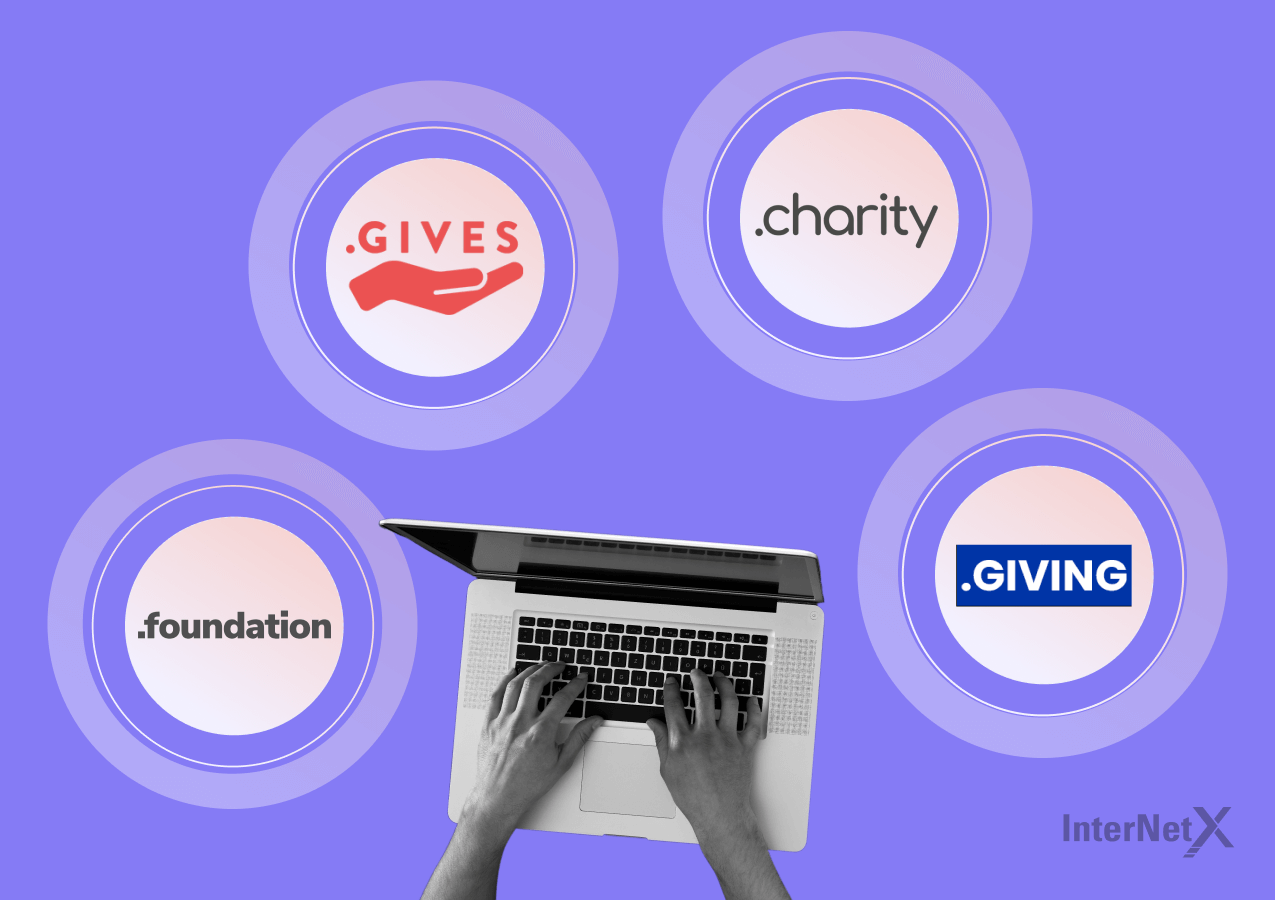 Finding the right domain name
When it's time for an organization to acquire and register a domain name for their website and email address, they may very well be faced with the reality that their desired name has already been registered under their ccTLD or one of the larger legacy TLDs such as .com or .org. Instead of selecting a less meaningful name under .org or .com, it may be more beneficial to opt for an entirely different domain extension. The new gTLDs .gives, .giving, .charity and .foundation provide the perfect alternatives, enabling not-for-profit organizations to register a domain name with a strong message that is aligned to their mission from the very outset.
Find perfect domains
Sending a strong message
Setting up the organization's primary website on a domain under one of new gTLDs .gives, .giving, .charity, .foundation sends a strong message about its intrinsic purpose. For example, .giving and .gives clearly convey that the purpose of the website is to attract or process fundraising. They can be used, for example, by organizations to collect funds or by corporations to publish information about their social responsibility efforts. Domains under .foundation are perfect for charitable and non-profit entities to directly communicate their identity and mission. In some countries, non-profit organizations are referred to as charities – in which case the domain extension .charity is the ideal go-to for their websites.
These new gTLDs enable a dedicated online space for fundraising and add refreshing transparency to the message. Users can immediately see that fundraising is the primary purpose and can be guided directly to actually making a donation to causes they care about, greatly enhancing the process and reducing unnecessary bush-beating. 
Setting up a dedicated website
Domains under .gives, .giving, .charity or .foundation are ideal for both dedicated campaigns by not-for-profit organizations of all sized as well as smaller corporate initiatives. They can be used effectively for implementing strong stand-alone campaigns or, for example, be used to establish complementary websites to a main corporate website – a great signal to customers that social responsibility is an important area of focus for the company.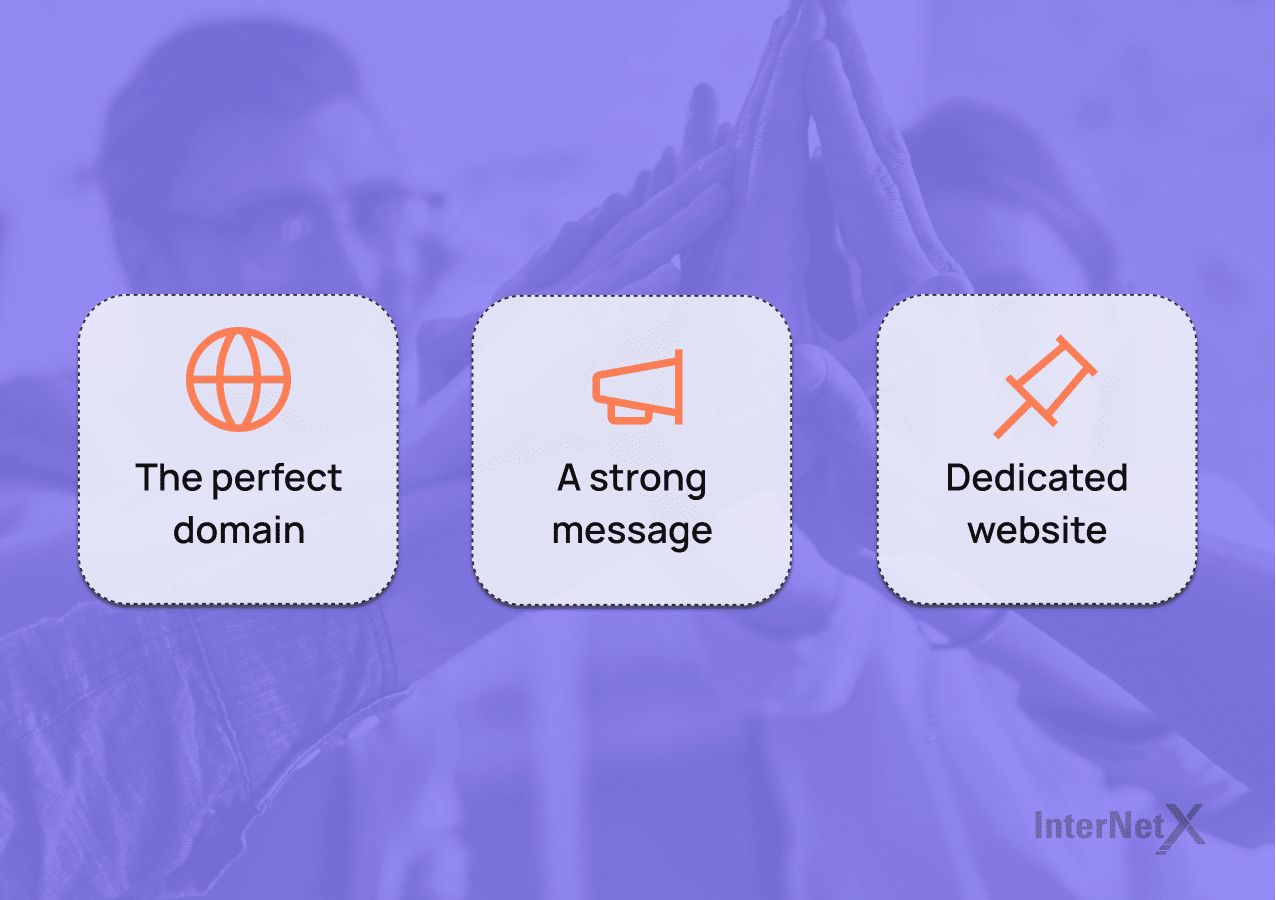 Sharpen your message with a multi-domain strategy
In the ever-expanding landscape of the internet, it has become more important than ever for companies and organizations to streamline their online messaging in order to accurately reach the intended audience. Implementing a multi-domain strategy is an intelligent way of achieving this. And new gTLDs can provide the perfect supplements to your established websites by conveying meaningful and powerful information directly in the URL.   
Whatever your mission, domains under .gives, .giving, .charity and .foundation can go a long way towards streamlining and improving communication and the user experience while amplifying the impact of your message. 
Promo at InterNetX
Check out our special offers for .gives, .giving, .charity and .foundation. Only until the end of August 2023.
Register domains in AutoDNS