Blogpost
in
domains
Tips for a multi-domain strategy
A company without a website? Inconceivable in this day and age. But why use only one domain when the multitude of available domain extensions allows for a multi-domain strategy?
Published by

Natalie Berrisford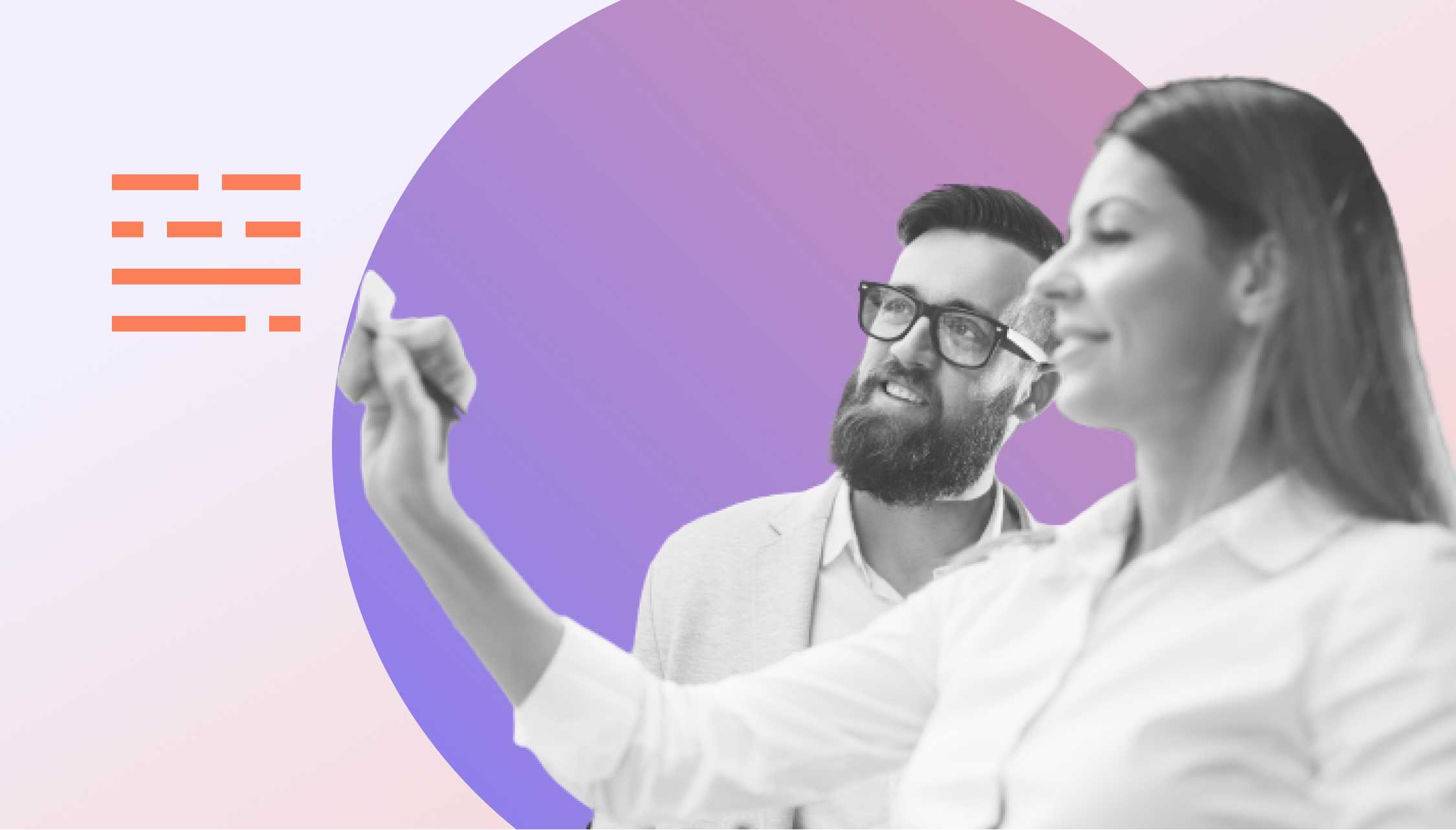 When looking for information about a company or their scope of services, the internet is generally the immediate go-to for most people. According to Statista, around 77 % of the German population currently uses the internet to carry out research. Only friends, relations or acquaintances remain a more popular source of information, accounting for 80.1 %.
Consequently, companies are now tasked with presenting the appropriate content on their websites. This poses a unique challenge for businesses, as they must usually reach several target groups with different needs at the same time.
While one user might be researching general information about the company's history or its products, another might be interested in information about current career opportunities while yet another could be looking for contact details for customer support.
In order to offer content that is SEO compliant and provides users with the specific data they require, the implementation of a multi-domain strategy could be a sensible option with numerous advantages.
Multi-domain strategies possible with new gTLDs
Already in 2013, new generic top-level domains (new gTLDs) started adding much needed diversity to the world of domains. Nowadays, a suitable TLD can be found for almost any conceivable need and different contexts from the hundreds of new gTLDs available. For companies, this offers the chance to separate and market individual areas with the help of meaningful domains.
This has the advantage, for example, that users looking for specific information on Google can already deduce the kind of information available on the domain by simply looking at the domain extension. The same applies to other areas. For example, advertising (in whichever form) also profits from the distinctness of each new gTLD.
However, let's stay with the Google example for now. A multi-domain strategy using new gTLDs can also have a positive effect on the rankings in search engine results. Thanks to the clear language used by these new domain extensions, users are more likely to click on the relevant domain – and Google rewards this with better rankings in their search results.
Realizing a multi-domain strategy
We'd like to present an example to illustrate what a multi-domain strategy (particularly one using different new gTLDs) could look like in practice. Let's create a fictional German watch manufacturer for this purpose and call it XYZ Watches.
Please note:
In order to avoid confusion for users navigating to the different areas from your corporate website, it is advisable to redirect the individual domains to the corresponding subpage, for example "yourdomain.blog" to "yourdomain.com/blog".
.com
The main domain naturally always provides the pivotal point for users to access all other areas. The popular .com extension is most often used for this. For different country and/or language versions, it might be a good idea to implement a website with internationalized sections. In our example, we selected "xyzwatches.com" as the main domain, with "xyzwatches.com/de" used for the German language version.
.jobs / .career
A corporate website is certainly not complete without a section about career opportunities. It so very often provides the first point of contact for job seekers. The domain "xyzwatches.career" would be perfect to present the company as an attractive employer, while information about the currently available positions and speculative applications could be posted under "xyzwatches.jobs".
.company
An "About us" page is also mandatory. The company can use a domain like "xyzwatches.company" to share all important information and facts about XYZ Watches and its products with customers, journalists and other interested parties on a new gTLD website.
.blog
These days, it is no longer a novelty when companies run their own blog to regularly publish new content. With a domain like "xyzwatches.blog", a new and meaningful content home for the watch manufacturer can be created.
.shop / .store
Or course, as is the case with all companies, XYZ Watches not only wants to provide information about its products, but is very eager to sell them. In this case, the company also wants to sell its products online. To this end, an online shop is the natural solution. The domain "xyzwatches.shop" would offer a particularly advantageous option for the watch manufacturer as it clearly indicates an online shop and can also be marketed accordingly. Alternatively, the domain extension .store could also provide an appropriate choice with e.g. "xyzwatch.store".
.events
Organizing and attending events is absolutely essential for many companies. The domain "xyzwatches.events" would provide our watch manufacturer with the perfect opportunity to announce and communicate their participation at trade fairs and demos in a professional and appealing manner.
.support
The company's customer support is usually the first port of call for customers' questions, requests and complaints. By using a domain like "xyzwatches.support", the watch manufacturer can point customers to an optimized website where all relevant contact data and channels are bundled. With the hundreds of new gTLDs, already in General Availability, this list could naturally go on and on – but this isn't necessary. Even this handful of examples aptly demonstrates that new gTLDs are extremely well suited to the implementation of a multi-domain strategy for your business. 
Were you missing a domain extension in our examples for your multi-domain strategy? No problem – take a look at the list of new gTLDs offered by InterNetX.
Go to AutoDNS