Blogpost
in
hosting
Managed Services | Are they good investments?
Managed cloud services allow companies to utilize the performance of cloud services without requiring their own cloud experts. A managed service provider takes over all the necessary tasks, so you can focus fully on your core business.
Published by

Annika Jehl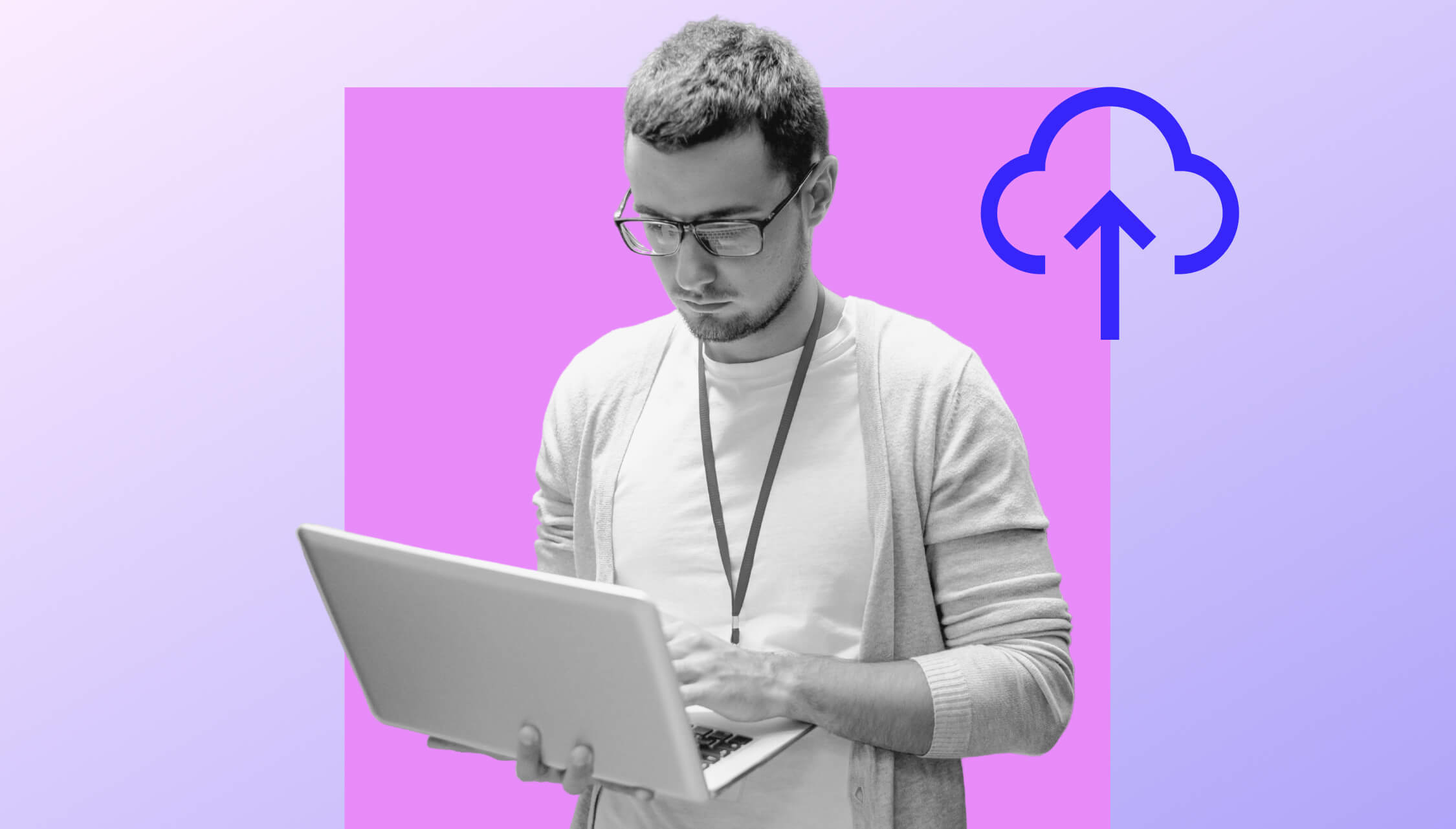 There are many advantages for companies in using cloud services, including managed services. On the one hand, you can save investment costs for the acquisition and maintenance of server hardware. On the other hand, the latest hardware and essential applications are always on hand, along with expert staff. And lastly, the cloud provides a resource pool that is permanently available to companies. So companies can continue growing without the obstacle of needing to invest in new resources.
But not all clouds are the same. Before opting for a managed service, you should take a look at the differences between private, public and hybrid clouds and figure out which is the most suitable for your project.
Private, public or hybrid cloud: which is the best for your project?
Public clouds could be explained with "as much as you need and only when you need it", as it provides quick availability of resources for processing power, storage capacity, services and more. The cloud infrastructure is shared with other customers and invoicing is carried out according to the volume of utilization (pay-per-use).
The best option for sensitive data and strict compliance requirements is private cloud. It offers protected performance, verifiable security and calculable costs. With private cloud, you have access to a dedicated cloud infrastructure and resources that you can allocate according to your requirements.
Hybrid cloud blends the best of both above-mentioned versions: a combination of stability, scalability, compliance and flexibility. A hybrid cloud solution provides the optimal infrastructure for any workload and is the perfect option for absorbing seasonal peaks.
Decision time? The big question is: managed or unmanaged service
Every cloud solution – whether private, public or hybrid – must be managed by somebody. Do you want to manage your cloud solution internally in the company or outsource this function to a service provider?
1. Manage your cloud yourself
If you opt for inhouse cloud management, you will need experts for the administration of the cloud infrastructure and for looking after the tools and applications. The expert setup in your IT department could look something like this: one employee for the multi-client cloud infrastructure, a second for the single-tenant server or VMware in a colocation center and a third for support.
2. Use a reliable partner
A managed service provider takes over the setup and configuration of hardware and software. Using an outsourced partner saves on expenses that would usually be required for Dev Ops engineers, system administrators and other experts required to manage an infrastructure that may be unlikely to set your business apart from the competition.
Managed cloud service is recommended for companies
For high-load websites and web applications that are critical to your business and require a high degree of maintenance and protection, a managed cloud service is a great option.
A series of security measures are implemented in managed clouds to safeguard data against unauthorized access. This includes physical systems in the data center, like restricted access and surveillance, as well as software measures, like the implementation of firewalls and DDoS protection. For hosting providers requiring strict data protection, opting for a data center in Germany holds the added advantage of compliance to stringent data protection laws according to the federal data protection act (BDSG). Another important consideration whether the service provider holds relevant certification. For example, the independent certification ISO 27001 confirms that the hosting provider complies with the highest international standards for information security management.
Flexible allocation of resources with managed cloud
The various options available for managed cloud service can be individually adapted to meet your demands. If your requirements change, the provider can adjust the utilized service accordingly.
As providers generally invoice managed cloud services monthly, no unforeseeable costs arise for you and your business. Economic and technical risks are reduced and available resources are kept free for your core business. Server expenses are transparent, flexible and calculable.
The provider contracted for the cloud service takes care of the management and maintenance of the infrastructure. And can provide support with regard to planning the infrastructure and identifying the most suitable server environment for your project.
Managed cloud hosting at InterNetX
The managed service option can be booked in addition to all cloud server products at InterNetX. All important maintenance and security updates are carried out by our expert team. This includes the monitoring of hardware, system performance and services, daily server backups (incremental) and managed security service (MSS). The Software Update Service (SUS) is a standard part of the managed security service, as is a 24/7 emergency service that takes effect in case of disruptions. You have an overview of all booked services in the Server Administration Center ISAC.
A managed cloud service enables you to make the most of all options in terms of digitalization and overcome all related challenges.
Another advantage: cloud servers at InterNetX are equipped with redundant SSD i.e. NVMe SSD storage – optimal for agencies and resellers. Your project can optionally be supported by Plesk. Find out more about managed services at InterNetX.
Go to AutoDNS