Interview
in
domains
It's all about domains… | Shannon O'Donald (Identity Digital)
How do you manage the world's most extensive portfolio of new gTLDs? As a domain strategist with considerable experience working with Fortune 100 brands, Shannon knows how to create digital identities centered on what we love most: Domains!
Published by

Simone Catania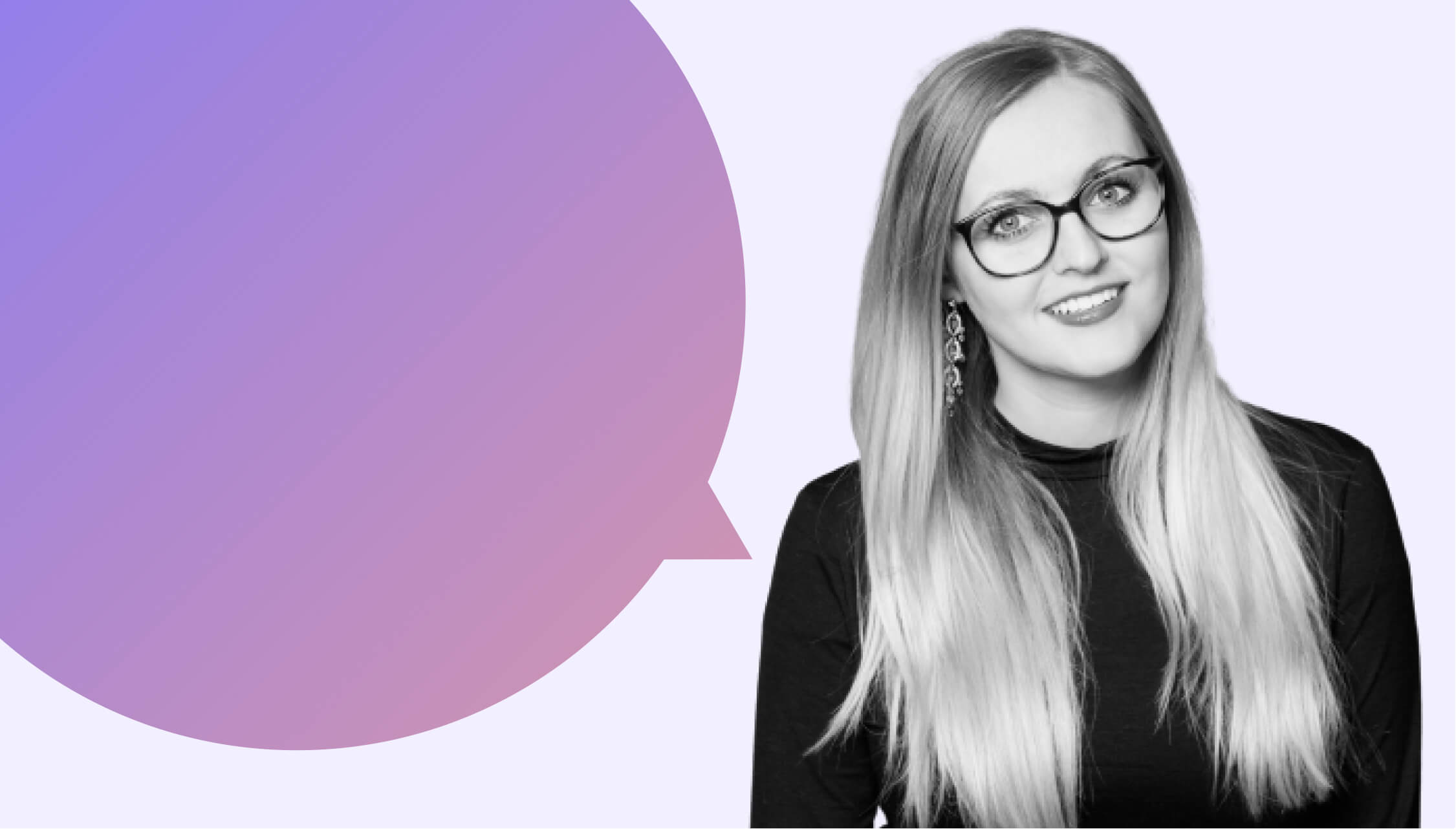 When you think about your brand and its identity in the digital world, where does it begin? The answer shouldn't surprise you. It starts with your domain name, your address on the internet. If your domain name doesn't reflect your brand identity (or worse yet, if it doesn't exist!), you're not just losing potential customers but also credibility with them and search engines like Google.
With her extensive experience building digital identities for brands of all sizes, Shannon O'Donald knows how to leverage the potential of domain names. Today Shannon serves as Director of Channel Marketing at Identity Digital, which manages the world's most extensive portfolio of new top-level domains.
She collaborates with registrars and retail partners around the globe on international marketing initiatives. As a top-notch domain brand strategist, she develops marketing programs to let everyone know there is a whole new world of great domain names available to them to build, market, and own their digital identities!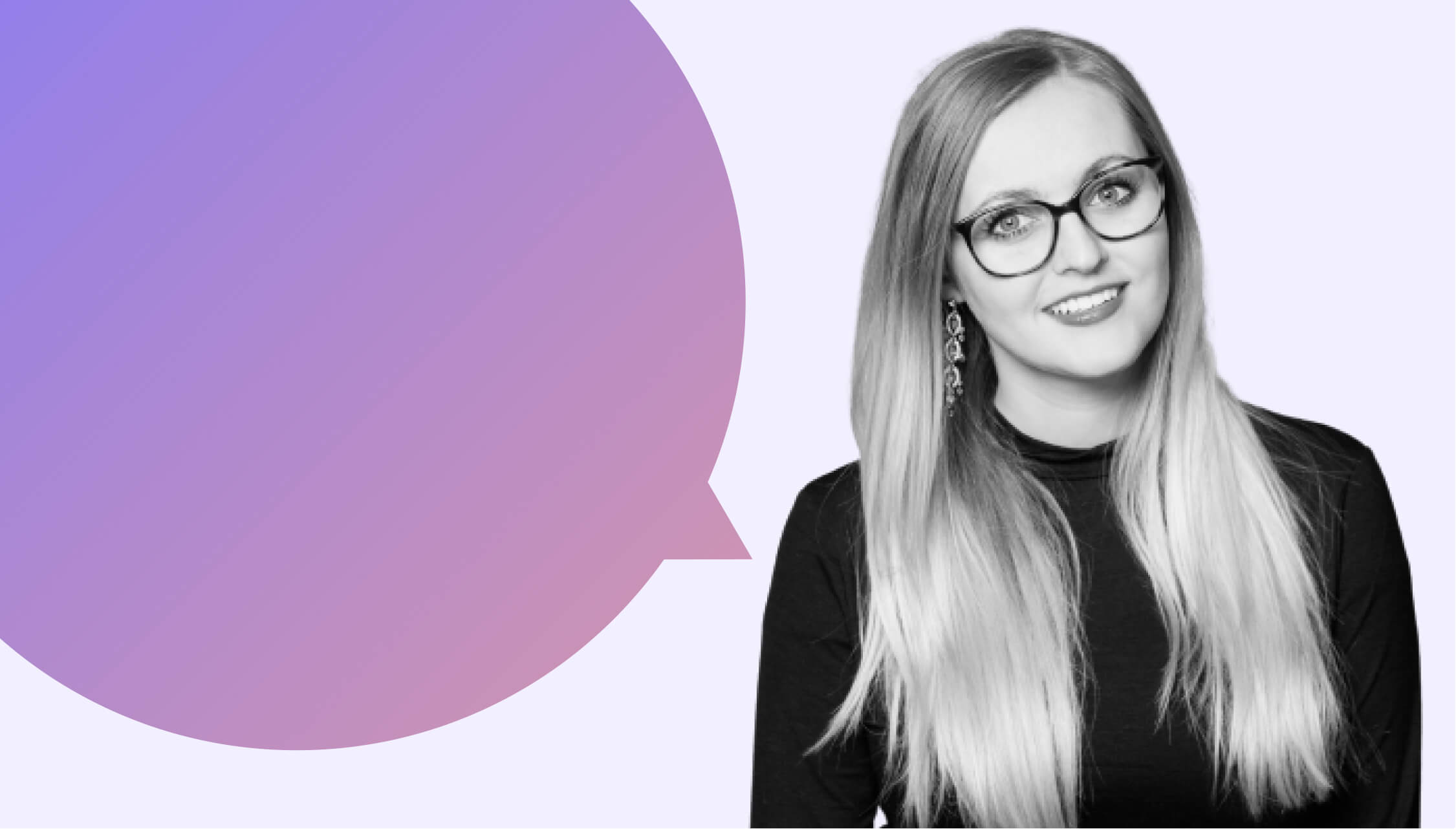 I would always try to get the exact keyword-match domain name. And with our portfolio of nearly 300 new gTLDs, it's easy to find a domain extension that matches your brand.
1. It hit the headlines in June 2022: Donuts Inc. and Afilias, two big players in the domain industry who happened to be located under the same organizational roof, rebranded under the new brand Identity Digital. Why this new brand name?
Identity Digital™ better reflects the commitment to helping customers find, grow and protect their authentic digital identities. This rebrand coincides with helping our customers understand that they no longer have to compromise when they choose their domain name. As the heart of their digital identity, they can select a domain that leverages both sides of the dot to express what their company is and why it matters.
United under one brand, Identity Digital cements its status as a leader in connecting the online world with domain names and related technologies that allow people to build, market, and own their authentic digital identities.
As the first TLD ever created, .arpa has been fundamental to the development of the modern internet. Learn about the infrastructure domain .arpa in our article to deepen your understanding of the DNS ecosystem.
2. Identity Digital manages one of the largest new gTLD portfolios in the domain industry. How was it established, and how do you manage all these different extensions?
We operate nearly 300 new gTLDs like .live, .news, or .business, just to name three examples. A "new gTLD" is a domain ending other than ".com", ".org", or other such well-known endings. They are run through our own registry service provider business. Our technical expertise also allows us to manage TLDs for other registries. We do this with a solid and stable cloud-based platform that supports us effectively in all DNS-related operations.
Identity Digital (formerly Donuts and Afilias) was founded in 2010, at a time when there was a finite amount of digital real estate, although the internet was expanding. Identity Digital seized this expansion opportunity when ICANN broadened the internet to include more generic top-level domains (gTLDs) in 2012. At the time, a very limited number of TLDs existed, and many companies and investors were buying up the domain names.
The company was created to expand and connect the online world with domain names and related technologies. Its descriptive domain names, such as .live, .technology, and .social, let people build, market, and own their digital identities using both sides of the dot.
In 2020, Donuts acquired Afilias, a leading TLD registry operator and service provider, to deliver new technologies and best practices to registry clients, registrars, and the entire domain community. Since then, the company has continued its impressive growth, developing a large ecosystem of employees, customers, and partners.
While it's exciting to have such an extensive portfolio of descriptive domain extensions, it also poses a key challenge. Many people simply do not know about them, so we need to grow awareness. We have addressed this mainly through two approaches:
1. Consumer Campaign
The campaign aims to help people learn about the value of owning their most authentic digital identity. Part of what makes it most authentic is that they can choose from nearly 300 of our domain extensions. This means business owners can use both the left and right sides of the dot to include the most meaningful words such as edit.video.
2. Specific verticals or domain extensions
We did this, for example, with .bio. Once we realized this extension was used extensively by content creators, we looked at how they used it. Members of the creative ecosystem often have an Instagram or TikTok social presence they use to build their audience but they need to direct their users to where they can generate revenue.
This is where "link in bio" tools come into play. Large and small brands use these tools to help capitalize on any traffic generated on social media platforms. We ran a specific go-to-market strategy to position .bio to our channel partners. We raised awareness around the extension to the relevant target audience, helping users grow their business by leveraging the power of .bio to create memorable "link in bio" domains.
Another excellent example is our campaign for .photography, a more community-centric approach to marketing a single domain name. We worked with online photography communities and influencers, such as well-known professional photographers. We showed them how to leverage their digital identity with a .photography domain name—noting that it was the most relevant and secure way to create their authentic digital identity. Immediately everyone knows who they are and what they do.
The domain you want is no longer available? No problem! There are a number of alternatives at hand to find your ideal domain in our article: Explore ten different means of finding and registering the perfect domain.
3. Security is crucial in the digital world, and registries also play an important role in making DNS and the internet safer. What measures does Identity Digital implement?
We are the only registry that offers built-in phishing protection, free of charge, for the life of the domain. We do this by employing a technology called "Homographic Blocking". This blocks future registrations by hackers who use characters from other alphabets like Cyrillic, swapping similar letters. There might be dozens or even millions of potential variants for each domain that are difficult for the eye to discern – and our security measures are focused on making sure that fraudsters don't replicate your domain by taking advantage of these variants.
We also have products for security at a brand level, like our Domain Protected Marks List (DPML). This is designed to prevent cybersquatting and ensures that our customers' trademarks are protected. DPML protects customers' brands by blocking creations of domains that include their registered trademarks (exact matches, misspellings, and more).
This way, brands can proactively protect their assets by registering each domain in our portfolio while managing them under a single product.
Brand protection, higher CTR, increased open rates and enhanced email security. Isn't this enough for your business to adopt BIMI and implement a VMC? Have a look to our article.
4. A critical aspect of your business as a registry is a successful partnership with registrars. How do you collaborate with them in promoting your new gTLDs?
With such an extensive portfolio and partners spread all over the globe, you can easily imagine we work with registrars in many different ways! We try to pass on every successful strategy or information to our partners so we can grow together. The particular marketing strategy depends on the partner, but in general, we aim to empower them with data and playbooks to help build their business.
For example, we have agile testing partnerships. Our partners can work with us in creating launch tests and adding learnings to assimilate into our strategies. These agile partnerships allow us to act quickly and leverage success in real time. Another way we join forces with partners is through collaborative marketing campaigns.
We create custom programs with them or offer pre-established marketing programs that they can join. Those programs are designed based on the trends and data we collect and aim to involve partners in the potential of our TLD portfolio.
Finally, it is about empowering partners by giving them appropriate tools. We have many registry tools to help partners achieve their goals. For example, we offer our partners registry and search tools to dynamically display the most relevant domain names based on the keyword of the search query. These tools can help partners increase their conversion rate and, ultimately, meet their business goals by distributing more Identity Digital domain names.
5. Do you run localized marketing strategies?
Our business and marketing strategies are global, but we have specific plans for regions like Asia, the US, and Europe. Every now and then, we test go-to-market strategies in one region and replicate what worked particularly well in another area.
We've been investing more heavily in creating thought leadership content through publications in Europe and the UK. We conducted research to profile buyer personas in different regions. Based on the local research results, we are creating educational content to help people in different areas learn about our extensions and what they offer.
6. As you mentioned, Identity Digital has been researching to learn more about domain buyers. Can you share any further insights you've gained?
We learned that the window between when someone initially thinks about buying a domain name and when the registration actually takes place is very short. There is a very limited timeframe to offer relevant information to that potential domain name buyer. The most important way to help registrants along their customer journey is to share educational content that helps them understand the value of domain names.
We place this content where it is most likely consumed along their journey. Our ultimate goal is to help people find the right domain. Providing educational content and materials when they start their journey has been the main focus of our marketing campaign. The results of our research now help us to achieve this more effectively.
7. What is your point of view on a domain name as a marketer?
Throughout my career, I have had the chance to work for huge global corporations and see how the concept of a brand transported so much weight and importance to consumers. The first interface with a brand is often through its domain name – which emphasizes the importance of owning a memorable digital identity–and recognizing the domain name as a digital asset.
When I started specializing in social media, the field was still pretty new, and I witnessed brands trying to establish their digital identity on various platforms. But at the same time, I could see how, from small brands to Fortune 100 companies, the domain name has always remained the center of their digital efforts. Today's digital identity includes multiple components, but the domain name remains the center of digital success, which is to say – at the center of its success.
Are you wondering how top brands use their premium domain names to promote their brand and products with clear and meaningful keywords? Let's look at some top brands and how they make use of premium domains within their digital strategies in our article.
The more effectively your domains are branded, whether your main website, your link bio in social media, or your social handles, the more coherent and powerful the overall brand experience becomes. Working with large brands like Amazon and Microsoft, I could also see the benefits of multiple domain name strategies for different purposes and the needed consistency they can deliver across all digital touchpoints.
Working at Identity Digital, where we empower businesses of all sizes to own their digital identity with memorable domain names, has been an exciting turn in my marketing career.
8. What is the best domain name strategy?
I would always try to get the exact keyword-match domain name. And with our portfolio of nearly 300 new gTLDs, it's easy to find a domain extension that matches your brand.
Here is an example of a recent smart domain name strategy by fashion house Vogue. To promote its in-person event, Vogue World, it registered the domain name vogue.world. It became a functional hub for the virtual experience of this in-person event. The content included everything from Snapchat filters to A/R activations to live streaming, and the event spread in all social feeds. It merged the online and offline experience, giving a broader audience access to an otherwise very exclusive event.
It is a brilliant example of how businesses can use keyword-match domain names to create a fantastic experience and leverage their digital identity.
Register domains in AutoDNS