Blogpost
in
encryption
DV, OV and EV certificates | What's the difference?
Today websites need TLS/SSL certificates. While they all encrypt traffic, they provide different security levels. Which is the right one for your digital project? Find it out in this article.
Published by

Simone Catania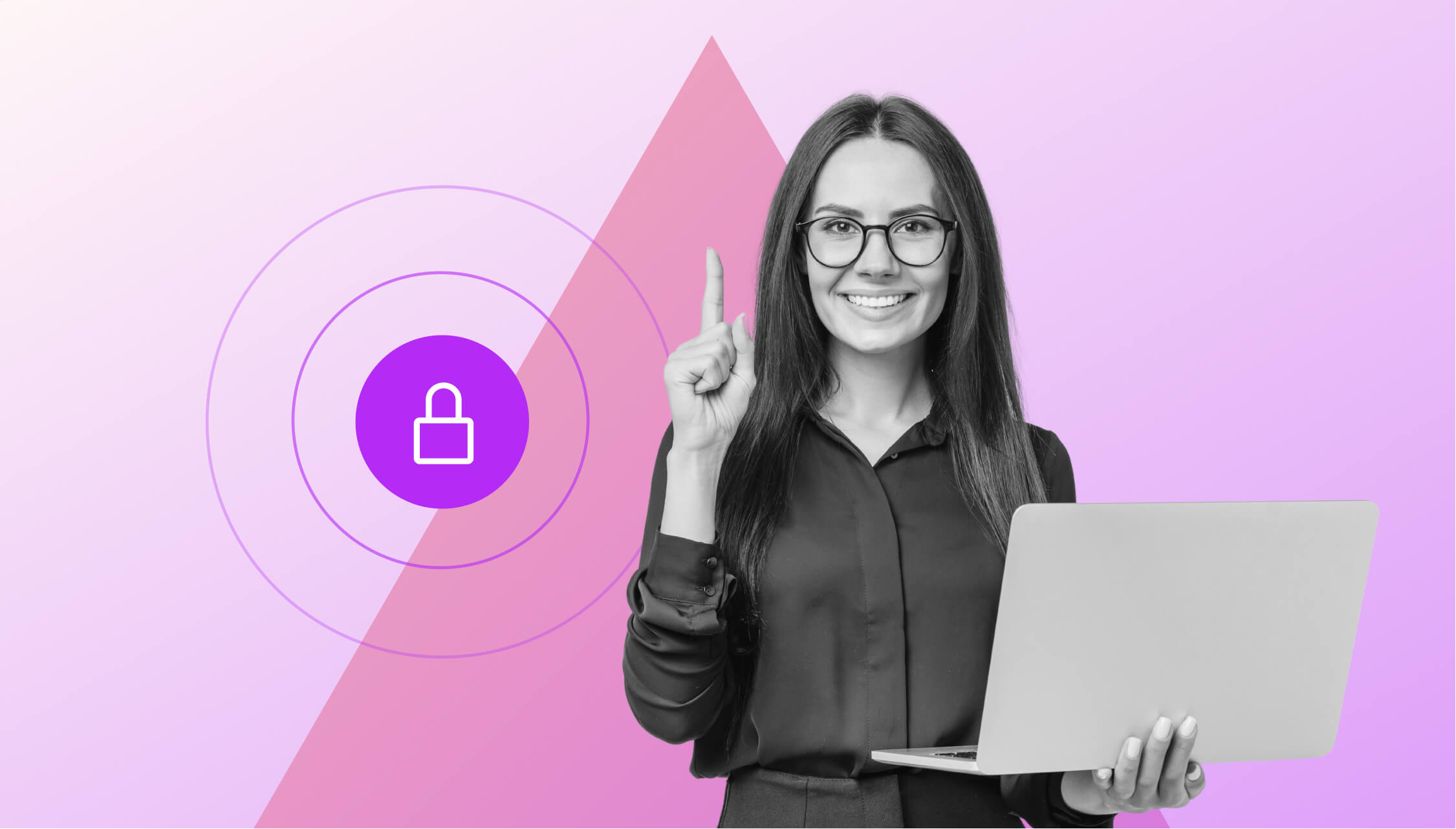 Your website is hosted under a catchy domain name, it features great content, has a captivating user experience and a smooth checkout process. These aspects are all necessary for a website, but they mean nothing if they cannot rely on a TLS/SSL certificate. Security standards based on encryption are absolutely essential nowadays and often also mandatory to ensure secure internet communication.
Digital certificates guarantee the security of the information transmitted online, but the information they include can vary. This is because TLS/SSL certificates are not all the same. We can distinguish them according to their level of reliability, from the least to the most secure. We will take a closer look into DV, OV and EV certificates and highlight their differences to remove any uncertainties.
What does TLS/SSL stand for?
The acronym TLS stands for Transport Layer Security, which is the successor of the now deprecated Secure Sockets Layer (SSL). It is a standard internet protocol defined by X.509 that protects the communication and data going through the internet. A TLS/SSL certificate is required when a website needs to communicate via the secure protocol HTTPS.
Why use TLS/SSL certificates?
Digital certificates increase the credibility of your website. They always include a kind of authentication in the users' eyes and often show evidence about the organization that owns the website and business. It is considered best practice to always acquire one along with the domain registration in order to comply with current IT security standards. Most browsers nowadays do not display your webpage if a TLS/SSL certificate is not implemented.
Still, a TLS/SSL certificate will never ensure that the user's data is fully protected. The website could be targeted by a phishing attack or present vulnerabilities in its source code.
How does communication with TLS/SSL take place?
When the first communication transmission between the client server and the web server occurs, the latter sends its certificate to the browser, which has the task of verifying its validity. Once the verification process has been completed and everything looks OK, the connection between the client server and the web server can occur securely. The user will see a green or grey lock in the address bar and be assured that they are surfing on an encrypted web page.
What are DV, OV and EV certificates?
Although all TLS/SSL certificates use similar methods to ensure encryption, authentication and integrity, they vary significantly with regard to validating the information of the identities they protect. Certificate Authorities (CA) like DigiCert usually classify certificates based on three different validation levels: domain validation (DV), organization validation (OV) and extended validation (EV).
Domain validation (DV)
The domain validation (DV) certificate offers a basic security level. The CA guarantees that the information about the domain matches the data available in the WHOIS protocol or the DNS servers that manage your domain. However, it does not verify you as the legitimate business owner. Customers who see the lock icon on their browser will trust your website more because of this recognized sign of legitimacy.
Find perfect domains
Simple information such as domain name, domain owner and other personal details are automatically checked during the verification process. Obtaining a DV certificate is very easy and it is the cheapest option.
Who should choose a DV certificate?
This certificate is suitable for running a general information website, a private blog or a small showcase. If security is a priority for your digital project, we advise you to select an OV or EV certificate.
Organization validation (OV)
After verifying an organization's name, physical address and telephone number, the CA will issue an OV certificate to verify its actual legal existence. This certificate is essential if users submit sensitive information such as contact details or credit card numbers on your website. Ecommerce websites are the ones who benefit the most from this protection assurance.
Compared to DV, the OV takes a step forward. The CA will verify the business owner's information. They will confirm that the company is registered and display the company name on the certificate. Furthermore, the CA will attempt to verify that the requesting organization owns the domain in question. This is an excellent sign of security as scammers cannot obtain OV certificates! Users see the security lock in the browser URL and feel safer when entering sensitive payment and personal data.
Who should choose an OV certificate?
An OV certificate is the right choice if you run a professional commercial or non-commercial digital project. It demonstrates that you care about data protection and gives your users a sign of trust, letting them know they are interacting with an actual business entity. Small ecommerce and showcase sites with input prompts like contact forms should rely on this digital certificate.
Extended validation (EV)
The EV certificate is used worldwide by all leading online companies as it is recognized as the most trusted type of TLS/SSL certificate. The CA will contact the company during the verification process and collect information and documents to prove its real identity and existence. In addition to that, the CA will verify the request comes from a person directly connected to the company and authorized to represent it.
Once the process has been completed successfully and the EV has been issued, the address bar will display a security lock. By clicking on it, users can access some information about the certificate and the company's name and location.
In this way, the EV certificate not only encrypts the traffic, but also ensures a very high level of security and reliability. Of course, this certification is associated with a more time-consuming and complex procedure as well as higher costs.
Who should choose an EV certificate?
An EV certificate is highly recommended for professional digital projects. Its rigorous quality assurance process ensures a website's security and reliability. This is why it is the most expensive option among the TLS/SSL certificates and the most popular certificate adopted by large corporations and ecommerce.
DV, OV and EV: What are the advantages?
After taking a closer look, the differences between the validation levels should be more apparent. The first big difference undoubtedly lies in the price tag. The disparity in cost is justified by the increasing security levels and more extensive checks needed to issue the certificate. The rigorous verification and control procedures offer visual elements for website owners accessible directly on the browser's address bar. These elements can significantly influence the ROI as trust and security can be a decisive issue for users leaving personal information or finalizing a purchase.
Last but not least, a safer website is more likely to achieve better rankings on search engines results.
Get and manage a wide range of TLS/SSL with us
InterNetX offers a wide range of TLS/SSL certificates from leading encryption providers like DigiCert. You can manage your certificates conveniently via a professional TLS/SSL management tool like AutoDNS. Furthermore, you get a free DV certificate to verify the domain ownership with every domain registration, thereby reducing risk and actively responding to cyberthreats while managing your digital assets effectively.
To AutoDNS