Interview
in
domains
It's all about domains… | Mirjam Kühne (RIPE)
Mirjam Kühne is chair of the RIPE, a community devoted to the development of the internet. We met her to discuss the processes behind the letters, numbers and addresses that make up what we love most: Domains!
Published by

Simone Catania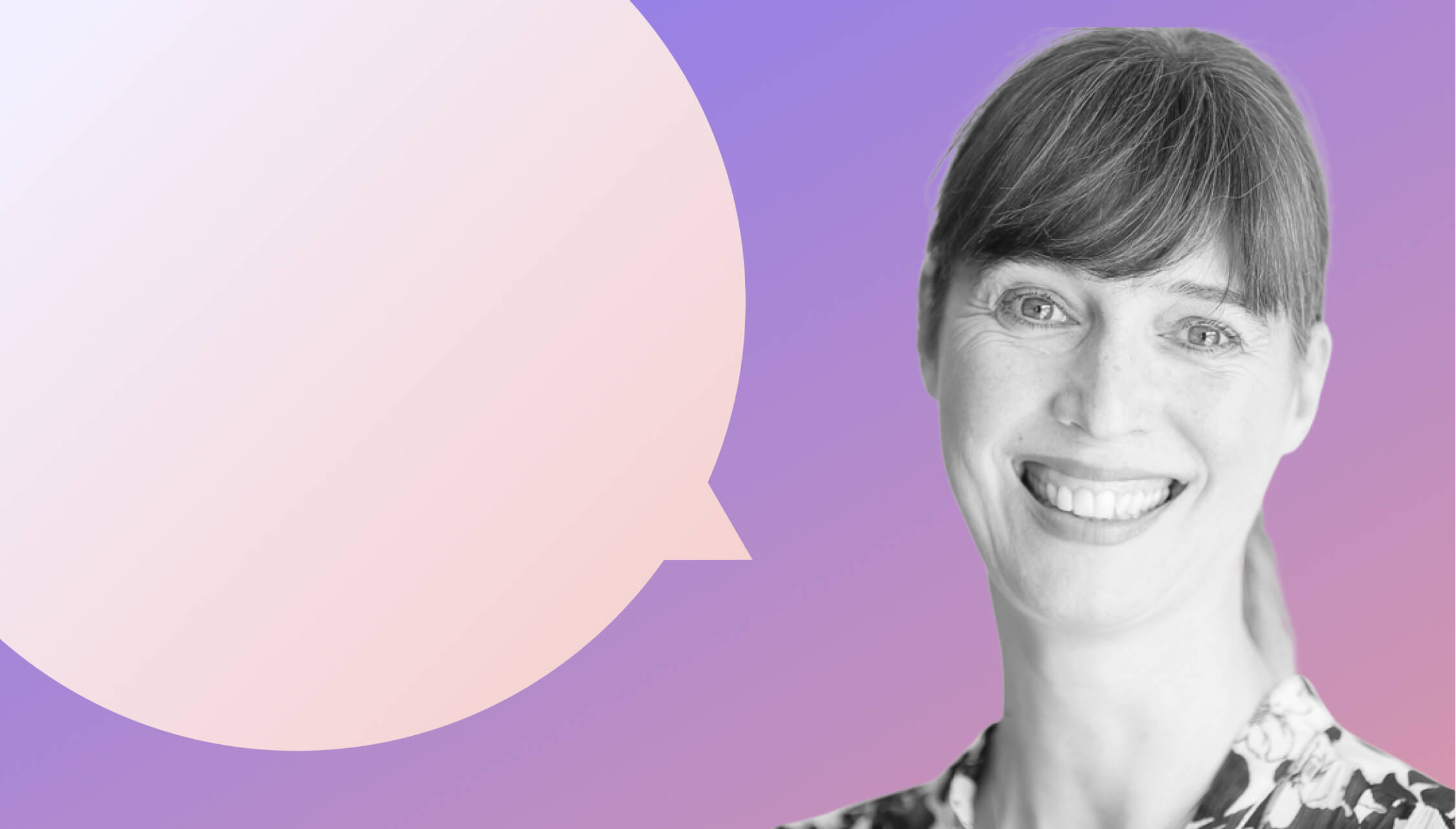 Today, RIPE is chaired by Mirjam Kühne, an internet professional with over 20 years of industry experience and a long-time RIPE participant. After graduating in Computer Science at the Technical University in Berlin, Mirjam began her career in the internet industry, joining the RIPE NCC in the early '90s.
There were only six employees at that time since internet and IP addressing were relatively new. She subsequently worked in a number of not-for-profits related to the internet, such as the Internet Society. Throughout her career, her tasks have been aimed at bridging communications between technical and non-technical communities and engaging them in technology and public policy debate. As of September 2020, Mirjam Kühne was appointed as the RIPE Chair and she continues her professional mission for a stable and secure Internet.
We met with her to learn more about her path and work at RIPE. Let's chat to Mirjam!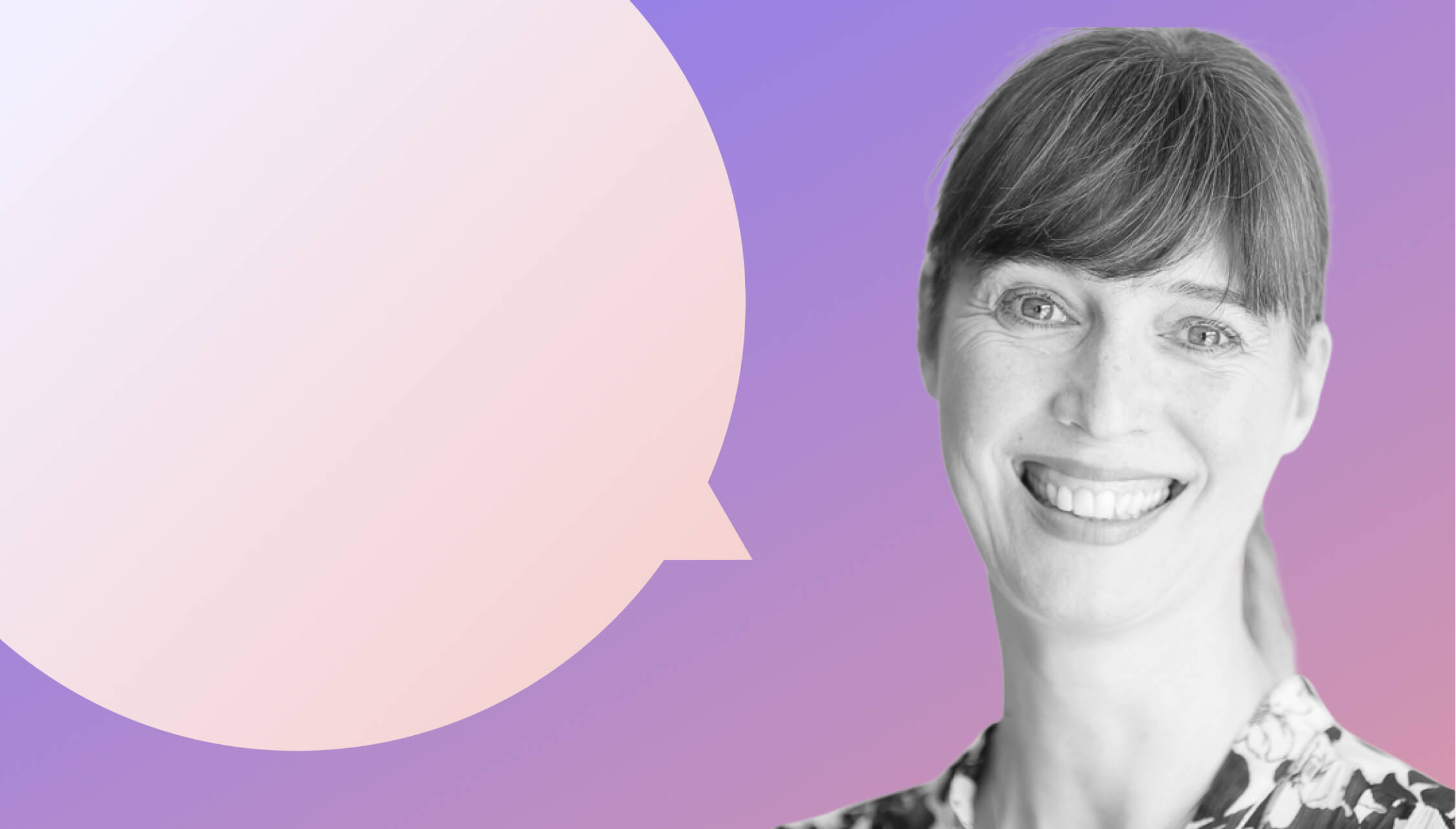 In the past few years, the networking community has worked intensively on RPKI (Resource Public Key Infrastructure), a security framework that helps network operators make more informed and secure routing decisions. It verifies the association between specific IP address blocks or ASNs and those internet number resource holders.
1. You can look back at more than 20 years of engagement within the RIPE community. What led you there?
While completing my Master's in Computer Science in Berlin, I was drawn to the internet, which was still pretty young at the time. I got a job at RIPE NCC in Amsterdam, where one of my initial tasks was producing the so-called Hostcount. It was a way to measure the growth and expansion of the internet by counting the number of domains registered under each country code top-level domain (ccTLD) in Europe.
Throughout my career, I've also worked as a community builder for several internet-related not-for-profit organizations. In this role, I collaborated with people involved in technical, security, academic and government sectors to understand and deliver on the needs of different local internet communities.
I've been serving as the Chair of the RIPE community since 2020. This appointment is probably one of my most significant career achievements. It is very rewarding to be able to collaborate with so many experts from various fields in the internet community. I also set up RIPE Labs, a collaborative platform for sharing and discussing Internet news and ideas.
2. How have you seen RIPE changing over time?
RIPE has certainly evolved quite a lot since it was founded in 1989! With all the changes happening on the internet, and thus in RIPE, the community can't help but keep changing.
Not only are more people participating, but the scope has widened. In addition to coordinating IP addresses and routing decisions, the RIPE community is now dealing with topics such as security, open source software, research and measurements, to name just a few. The engagement with governments has intensified as well. The Cooperation Working Group was set up to provide a space for the technical operator community and government institutions to come together.
3. Have new technologies impacted RIPE's work?
Yes, and it is related to the constant change I previously discussed. Technologies like Resource Public Key Infrastructure (RPKI), cloud services, active measurements and IoT significantly impact the network. For this reason, they are the subject of great debate by various working groups within the RIPE community.
Let's look at IoT, for example. It is a technology that involves several key aspects with an impact on all stakeholders, from the end user to ISP. Our IoT Working Group analyzes all IoT-related matters and creates a dialogue with other organizations on operational relevance, security, numbering system and applicability of standards.
4. Could you explain the difference between RIPE community and RIPE NCC?
That's a great question. I think it's essential to explain the difference between them as there might be some confusion.
Internet pioneers created the RIPE community in 1989 to promote IP and to coordinate the technical aspects of the network. Since then, it has been open to everybody, so you don't have to be a member to participate in RIPE and its operations. RIPE currently has 13 working groups and meets in person twice a year.
The RIPE NCC (Network Coordination Centre) was created in 1992 as the secretariat for the RIPE community. The RIPE NCC is a membership-based organization providing services to its members and the broader internet community. The RIPE NCC allocates IPv4 and IPv6 addresses for AINA (Internet Assigned Numbers Authority) to distribute these internet number resources to members in Europe, the Middle East and Asia.
I'm very glad to have been involved in both over the years!
5. How does RIPE contribute to the functioning of the DNS ecosystem?
The RIPE NCC operates the K-root server, one of the 13 internet root name servers, and provides other DNS services, such as reverse delegation for all IP addresses under its supervision.
In the RIPE community, we have established the DNS Working Group. It is one of the longest-running working groups within our community. This working group provides the RIPE NCC with guidance on DNS-related activities, such as the Secondary DNS Services for ccTLD operators. This is a service the RIPE NCC provides to the other regional internet registries (RIRs) and some country code top-level domain (ccTLD) operators in the startup phase of their operations.
The DNS Working Group also discusses other topics relevant to DNS operators. Recently, they discussed the NIS2 Directive, the DNS4EU proposal and the impact these new initiatives would have on DNS operators.
It's worth noting that, before the DNS Working Group, there was the RIPE TLD Working Group, which was instrumental in kickstarting CENTR, the association of European country code top-level domain name registries.
6. IPv6 is growing but it hasn't quite gained acceptance yet. What is the main friction to its adoption and what could speed up the migration?
The run-out of IPv4 has undoubtedly changed the nature of the network and the priorities of those who run it. The RIPE NCC and the RIPE community have actively been promoting the deployment of IPv6, which is still ongoing. I participated in developing the first IPv6 allocation policies with the IETF and other RIRs. Developing policies that all operators agree to follow is still critical for the RIPE community.
Sharing success stories and identifying things that don't work yet or that need to be improved is another important function of the IPv6 Working Group.
7. What initiatives are in place at RIPE to strengthen the internet's infrastructure and security?
All our measures and initiatives aim to support the network infrastructure and security.
In the past few years, the networking community has worked intensively on RPKI (Resource Public Key Infrastructure), a security framework that helps network operators make more informed and secure routing decisions. It verifies the association between specific IP address blocks or ASNs and those internet number resource holders.
Please accept YouTube cookies to play this video. By accepting you will be accessing content from YouTube, a service provided by an external third party.
If you accept this notice, your choice will be saved and the page will refresh.
Together with the RIPE NCC, the RIPE Routing Working Group actively promotes its deployment and supports initiatives such as MANRS (Mutually Agreed Norms for Routing Security). This initiative aims to raise awareness and promote the culture of collective responsibility for the resilience and security of the internet's global routing system.
To combat all relevant kinds of abuse, our Anti-Abuse Working Group strives toward best practices and advises ISPs, governments and law enforcement agencies on strategic and operational matters for both technical and non-technical aspects of abuse. The group is currently working on training material for abuse handlers.
Finally, I'd like to highlight that just the simple fact that those who operate the networks come together within the RIPE community and have a platform for networking and discussion is a great way to ensure the internet's stability and security. I remember seeing network operators collaborate during the pandemic. It was great seeing them helping each other to keep the network running – even though most were competitors!
8. What are the challenges RIPE is currently dealing with?
The RIPE community is over 30 years old today. It is paramount to attract new and young people who actively participate. In order to engage them, we started several initiatives to make it easier for newcomers to feel welcome and included. Before each RIPE meeting, we offer a special session for students and we provide childcare during our meetings. Furthermore, we offer fellowship opportunities and a mentorship program.
We should not overlook the fact that current geopolitical issues present an increasing challenge for the broader internet community. Just to name the most recent example, Russia and Ukraine are part of the RIPE region and operators from both countries participate in RIPE and attend meetings. They need to work together to keep the network running!
Regardless of all the changes and challenges, the RIPE community keeps following its principles of collaboration and consensus. This is critical for a stable Internet and RIPE will continue to provide this collaborative platform.
Power the Internet with TLDs