Interview
in
domains
It's all about domains… | Eshan Pancholi (ShortDot)
From creative, savvy and uber-cool extensions to industry-specific TLDs for the future fashion, finance and social sectors. ShortDot manages five rebranded new gTLDs, offering us more naming solutions and keeping it short next to the dot for what we love most: Domains!
Published by

Simone Catania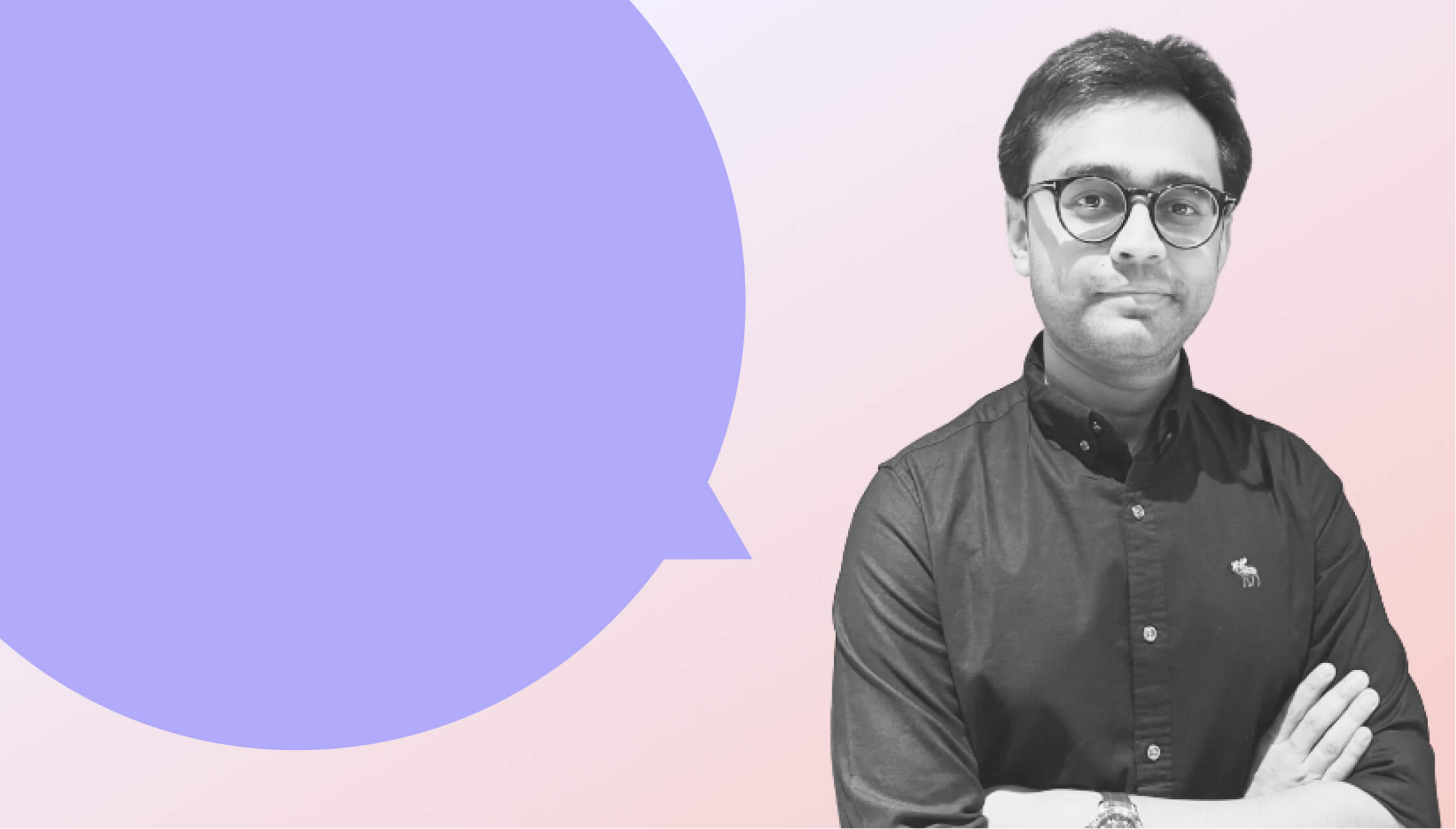 Imagine rebranding and giving a TLD a new life. This is what ShortDot has done with five brandTLDs, now repurposed with a different meaning! The registry manages .icu, .bond, .cyou, .cfd and .sbs, extensions available to businesses, brands, individuals and NGOs worldwide who are looking to build a memorable online presence.
In his current role as Director of Marketing and Brand Strategy at the leading new gTLD registry and formerly at Radix, Eshan Pancholi has led and implemented a gamut of marketing innovations and activities. His experience at the confluence of marketing, business growth, brand building and technology enables him to supercharge marketing and brand strategies.
We couldn't resist the opportunity to learn from his expertise and invite him for our "It's all about domains" interview series. With Eshan we will learn more about the five rebranded TLDs that they have turned into meaningful extensions by injecting them with a sense of purpose.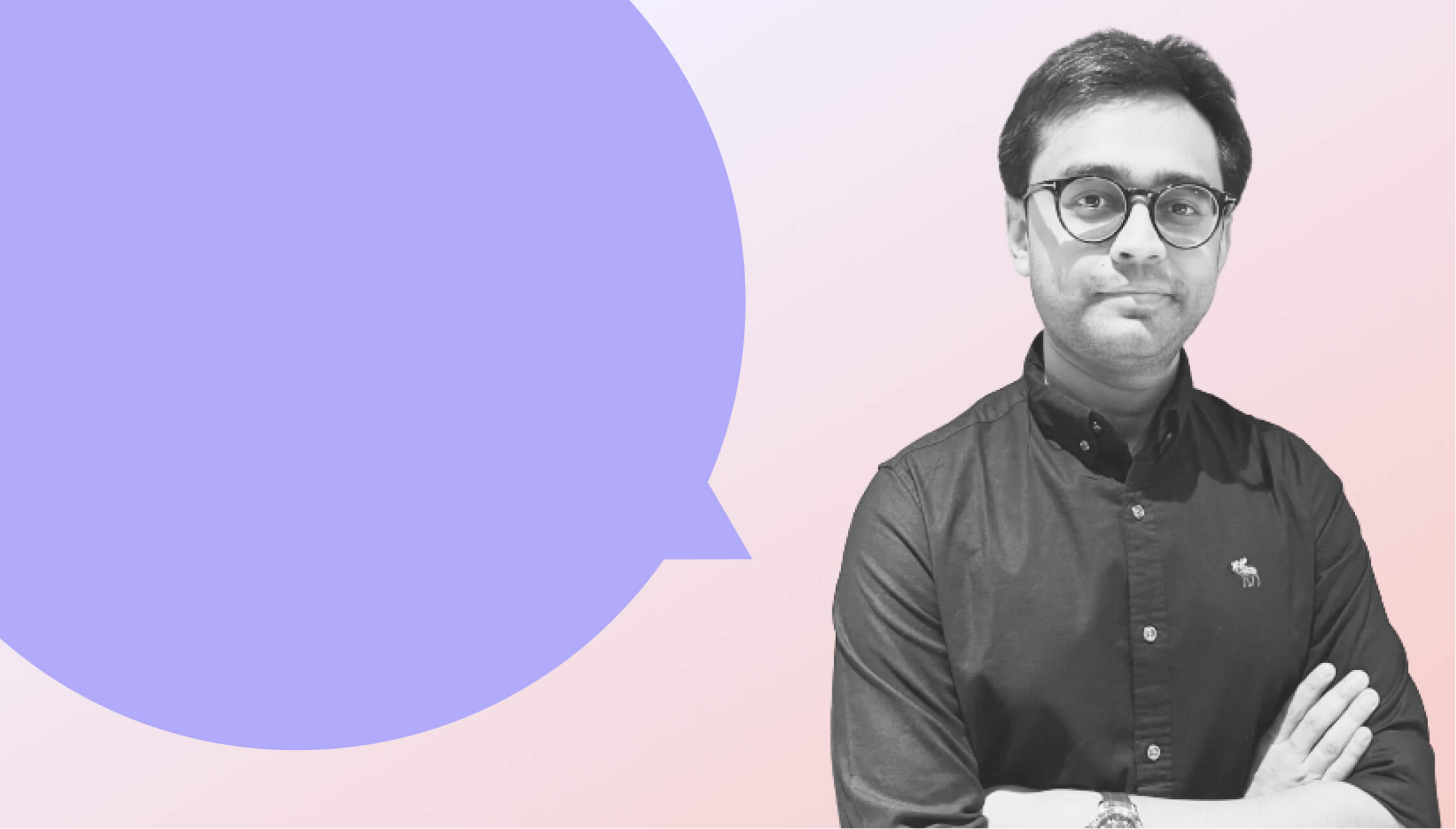 ShortBlock has been widely accepted by leading corporate registrars, trademark and IP holders, and brand protection agencies worldwide as their choice of online brand protection. This milestone has allowed us to scale operations and build ShortBlock into a highly-advanced platform to enhance domain security.
1. What are your goals as a marketing and branding expert for a new gTLD registry?
When I joined ShortDot three years ago, our primary objective was to grow the company. As the Director of Marketing and Brand Strategy, my goal is still the same today. Only the scale at which we operate has elevated.
When we launch an extension or a digital product, we strive to create a real impact within the industry and for our end-users. It's my responsibility that every domain extension or product has its own personality and is launched with a bang! This job's challenging part is ensuring that our TLDs and products sustain and consistently grow our brands. My work entails constant innovation and ideating to improve our marketing activities. Furthermore, domain extensions are intangible, which makes promoting and building brands around them fun!
2. What marketing initiatives do you carry out to promote the digital products at ShortDot?
It's pedal to the metal for us when it comes to marketing our extensions and products. We have a simple, scalable internal marketing model that provides innovation, engagements and growth throughout the lifecycle of our domain extensions.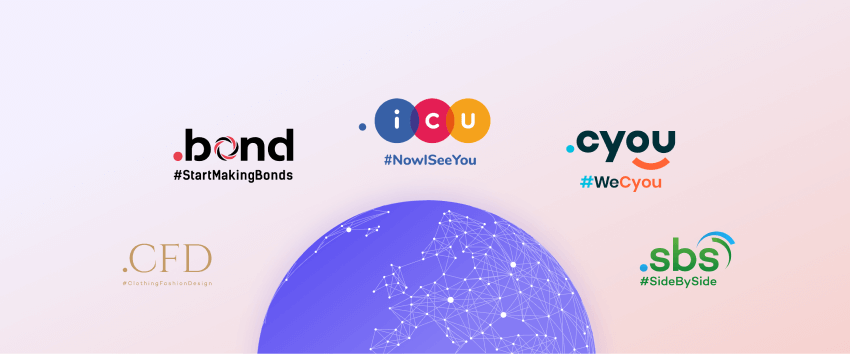 Depending on the TLD, we deploy a suite of marketing initiatives and activities. For example, we collaborate with social media influencers, industry experts and thought leaders to spread awareness about domains and new gTLDs. More recently, we've taken over Times Square in New York, where we're showcasing digital banners with our registrar partners. Nothing says "You've arrived!" like a billboard at Times Square, and that's been a proud moment for the whole team!
3. ShortDot manages millions of domains under its five new gTLDs. What is the milestone you can look back on with pride?
It's been a journey of constant learning and iteration. Meanwhile, ShortDot has become the fourth largest registry, with over two million names under management. This momentous milestone wouldn't have been possible for us without the support of all our amazing registrars and partners from across the globe.
It's truly humbling and empowering at the same time, as it fuels us to keep doing our best. Another significant milestone for our registry is the approval of licenses from the Chinese authorities to retail .icu, .bond, and .cyou in Mainland China. This authorization furthers our ambitions to expand to emerging markets!
Does anyone ever tell you about the TLDs that have left the namespace or have become inactive? Find out more about the extensions that are no longer available in our article "These TLDs do not exist anymore".
4. What is the idea behind the rebranding of .cyou and .icu?
The highly intangible nature of domain extensions makes branding and promoting them easier. You can build a whole personality around them.
When we acquired .icu, we rebranded the extension as "I see you". We associated it with positivity, motivation and a light-hearted touch. This is why the logo of .icu has three circles around each letter to indicate balloons and the hashtag #NowISeeYou to ensure everyone gets the flavor of our branding.
When we launched .cyou we looked at it as .icu's younger sibling. We imagine .icu is a millennial and .cyou is its Gen Z sibling. This is why .cyou has a more youthful vibe and appeal right from the logo to the colors to the fonts and the style of social media posts and influencers. Look at our Instagram pages; you can see that .icu is a bit more mature, whereas .cyou has a "young-looking" style.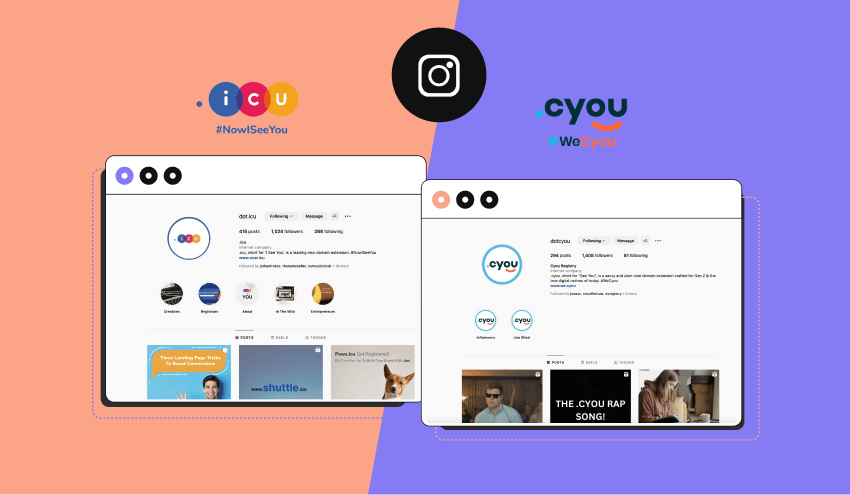 5. Do you know why the Chinese love .icu so much?
What I think worked in .icu's favor is that a short, catchy three-letter domain extension with hundreds and thousands of one-word, keyword-rich, almost premium in nature names were available at affordable prices. Furthermore, The Chinese market is very progressive, and the adoption of new concepts and ideas among end-users and investors is significantly high. I think the mindset of being open to registering meaningful, short, memorable names at a competitive price was and still is the driving force behind the registrations.
On a different note, we've also noticed that domain extensions with the letter 'c' tend to perform better in China. We hope our theory will prove correct now that we've launched .cyou there.
6. A tech company, much less a registry operator, can overlook one key element for trademark holders: digital security. What are your efforts to protect trademarks registered in the namespace?
We care about and understand the issues of trademark holders who wish to register a domain name with one of our extensions.
With this in mind, in 2021, we launched ShortBlock, a domain blocking service that blocks trademark holders' marks and variations of those marks across all of ShortDot's domain extensions. It helps registrars with trademarks and IP protection for their clients, thus preventing anyone from taking advantage of the registration of a domain if an existing block is applied.
With one interaction, registrars and their clients can protect trademarks against revenue and reputation damage that malicious actors on the internet could cause. We understand security has a critical feature, so we are working on improving ShortBlock by adding more features and making it more accessible.
ShortBlock has been widely accepted by leading corporate registrars, trademark and IP holders, and brand protection agencies worldwide as their choice of online brand protection. This milestone has allowed us to scale operations and build ShortBlock into a highly-advanced platform to enhance domain security.
Register domains in AutoDNS