Interview
in
domains
It's all about domains… | Dr. Ajay Data (UASG)
Inclusivity on the internet comes also through multilingualism and the DNS is ready to open up the doors to the next billion users. Between languages and alphabets, we are about to talk once again about what we love most: نطاق, 域名, домен… Domains!
Published by

Simone Catania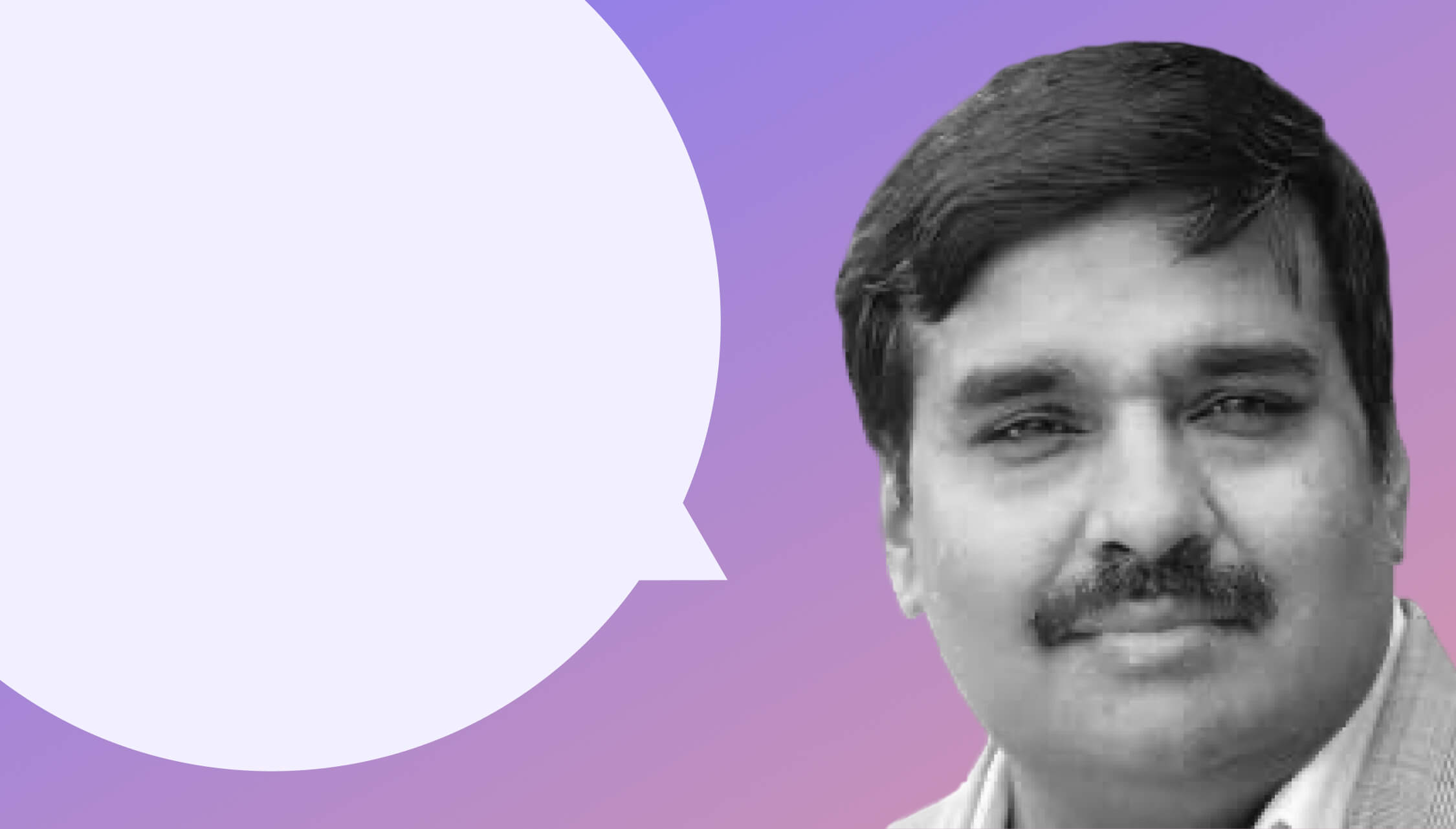 One internet for all: this is the motto of the Universal Acceptance Steering Group (UASG) a community-led initiative founded in 2015 tasked with undertaking activities that promote Universal Acceptance (UA) of all valid domain names and email addresses.
The group is made up of members from more than 120 companies (including Apple, Google, Microsoft and Verisign), governments and community groups and is supported by ICANN. Its mission? Create a truly multilingual and digitally inclusive internet to provide the gateway to the next billion internet users! At InterNetX, we believe everyone should be able to access the internet in their chosen online identity and local language.
This is why we invited Dr. Ajay Data to our interview series "It's all about domains!" Dr. Data is an Indian entrepreneur and Chair of UASG. He created one of the world's first linguistic email address mobile apps for Internationalized Domain Names (IDNs). He's truly an expert we are glad to host to learn more about how domains can become mean for a better inclusivity across the internet!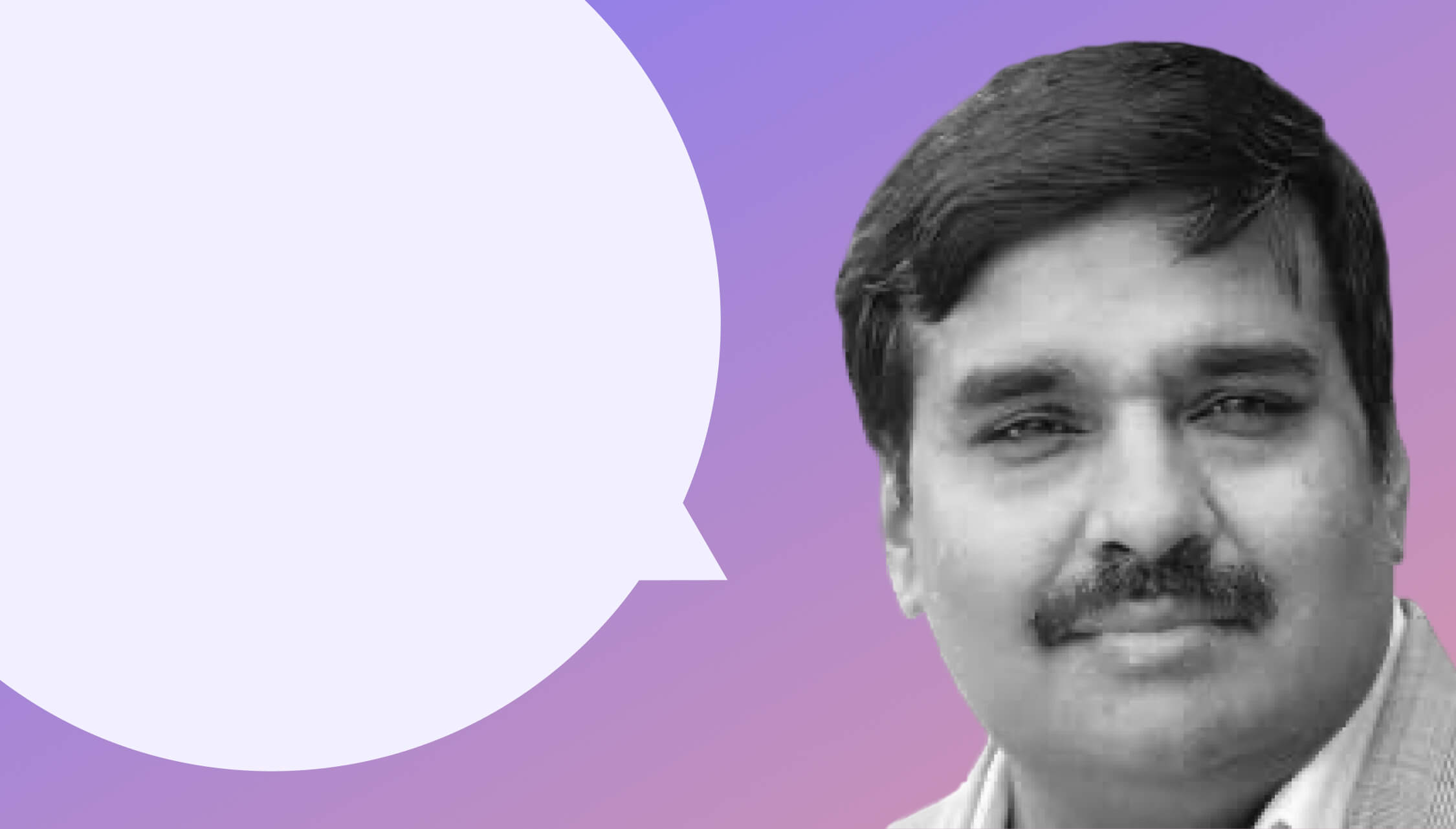 Thanks to this standardization, anyone who has an IDN can get an email address in their language of choice. Things are going very fast, and there are already systems that are using IDNs. Microsoft, Google and Apple support this initiative, for example.
1. What does Universal Acceptance mean for the internet community?
The mission behind Universal Acceptance (UA) is straightforward: All domain names and all email addresses should be treated equally. UA is a fundamental requirement for a truly multilingual internet as it enables users around the globe to navigate and access the web in their own local language. It is vital to unlocking the potential of new generic top-level domain names and foster competition, offer choice and innovation in the domain name industry.
Imagine: how can I access a website if I don't know English or the Latin alphabet? If the users can type the domain name in their language, be it Bengali, Farsi or Tagalog, we break the language barrier and make the internet more accessible to everyone.
To achieve UA, all internet applications, software, mobile apps and systems must consistently treat all TLD names without any discrepancies. And this includes all new gTLDs and internationalized TLDs as well. They must accept, validate, store, process and display all domain names and email addresses without any failure. This is what UA is all about: making the internet a place for everyone.
2. How do domains get international?
Initially, domains were programmed in the DNS based on the ASCII (American Standard Code for Information Interchange), the character encoding standard. But today, top-level domain names also come without ASCII characters.
We can divide TLDs into two different forms:

Domain names with ASCII characters only. An example of a fully ASCII TLD is the domain icann.org.
Domain names with at least one non-ASCII character. The last ones are technically known as IDNs. Nowadays, you can register not only something like योगा.com with an English extension but also a fully IDN with domain name + extensions in a different language like for योगा.भारत.
All these examples are treated as top-level domain names. This technology has been here for a while to increase inclusivity and create the internet for all.
3. How do Internationalized Domain Names (IDNs) work?
They work exactly just like any other domain name! For the user, the only difference is the value you are typing. If I type a domain in the URL of the browser in the Indian language, I will get the same website as if I type the full ASCII one.
The difference is on the technical side: IDNs are configured in the DNS with Unicode as described in UTF-5 and UTF-6. In particular, using the syntax method Punycode, domain names with Unicode characters are transcoded to a subset of ASCII consisting of letters, digits and hyphens, the so-called Letter-Digit-Hyphen (LDH) subset. The use is specified in IETF Request for Comments 3492.
For example, the German word "Bücher" for books is translated in Unicode as "bcher-kva". The browser will translate the Unicode and go to the server for that translated string, i.e. the string for the domain name configured in the DNS. Put very simply, this is how it works from a technical point of view.
From the user's perspective, I can assure you that there is no difference, and there should be no difference between an ASCII-based domain and an IDN. This is exactly the mission of the UA: We want all domain names and all email addresses to be treated equally without any discrimination!
4. What languages are available in the DNS? Can we expect new ones soon?
Currently, there are around 60 TLDs in their local languages, including scripts for Arabic, Cyrillic, Greek, Japanese, Chinese, Thai, to name a few. In 3-4 years, we will have a more significant number of languages probably covered in the root servers as they are active groups working right now. With this regard, India is the largest top-level domain name operator.
We have 22 official languages, and we are offering 22 different IDN TLDs. It is the only country in the world offering so many TLD in so many languages!
I want to highlight that UA does not promote a specific language per se. Languages are underneath the domain names. No matter the language, every domain name must be treated equally, and all the email addresses connected to these domain names must be accepted equally.
As Universal Acceptance Steering Group (UASG), we would like all the languages to be supported – whatever a community wishes for. There cannot be discrimination, no matter how big or small a country is.
5. What are the technical challenges of UA readiness?
The challenge is not about the languages themselves or the technology. It is about awareness in making the internet more inclusive and making the system ready, seeing its benefits, also from a commercial point of view.
All our governments and influential people who talk about the internet should focus on UA.
It is essential to let them know about UA, the necessity to be IDN-ready and support internationalized email addresses. Providing the language that people use will bring thousands and thousands of new users online.
There are only a few countries that have embraced UA-readiness systems fully such as India, Thailand and China. There are some examples in Europe and, in particular, in Russia. In India, for example, the government has provided over 8 million email addresses in Hindi. By taking concrete action, the Indian government has pushed and spread IDNs and IEAs, offering a truly inclusive internet experience. If the same measure had happened in other countries, we would have a wider UA all around the globe.
The technical challenge is minimal today as we have already created standardizations and best practices. Today the UASG invites providers to have UA-ready systems and software while supporting those who are experiencing technical problems and require assistance.
6. An email address always contains the domain name. How do email systems come into play?
Email addresses are strictly connected to the topic of IDNs. I always say: if a domain name is a body, email is a heart. And without a heart, the body does not work as well as it should. Email addresses are an essential part of the internet as they bring communication and identity.
Email addresses must work with every type of domain name! Can I send you an email from my Greek email address such as χρήστης@παράδειγμα.ελ to your Latin-scripted one? A solution for this challenge was found and has been described in a set of Internet RFC documents (RFC 6530, RFC 6531, RFC 6532 and RFC 6533). They were all published in February 2012 and define mechanisms and protocol extensions needed to support internationalized email addresses (IEAs) fully.
Thanks to this standardization, anyone who has an IDN can get an email address in their language of choice. Things are going very fast, and there are already systems that are using IDNs. Microsoft, Google and Apple support this initiative, for example.
If you have a Hindi email address, you can now configure it on your iOS or Android smartphone. If you send an email address with your Hindi account to a Gmail one, the recipient will get an email without problems.
As you see, even the big tech companies are supporting this new technology for a more inclusive internet! Now it is high time all commercial providers start to take action. Universal Acceptance is technically possible. It's all a matter of awareness and willingness.
Increase the Universal Acceptance by registering IDNs and strengthen your domain portfolio.
Register domains in AutoDNS