Interview
in
domains
It's all about domains… | Daniel Negari (.xyz)
Daniel Negari is probably one of the most discussed entrepreneurs in the domain industry. He runs his registry operator with enormous success. We met him to discuss our shared interest: domains!
Published by

Simone Catania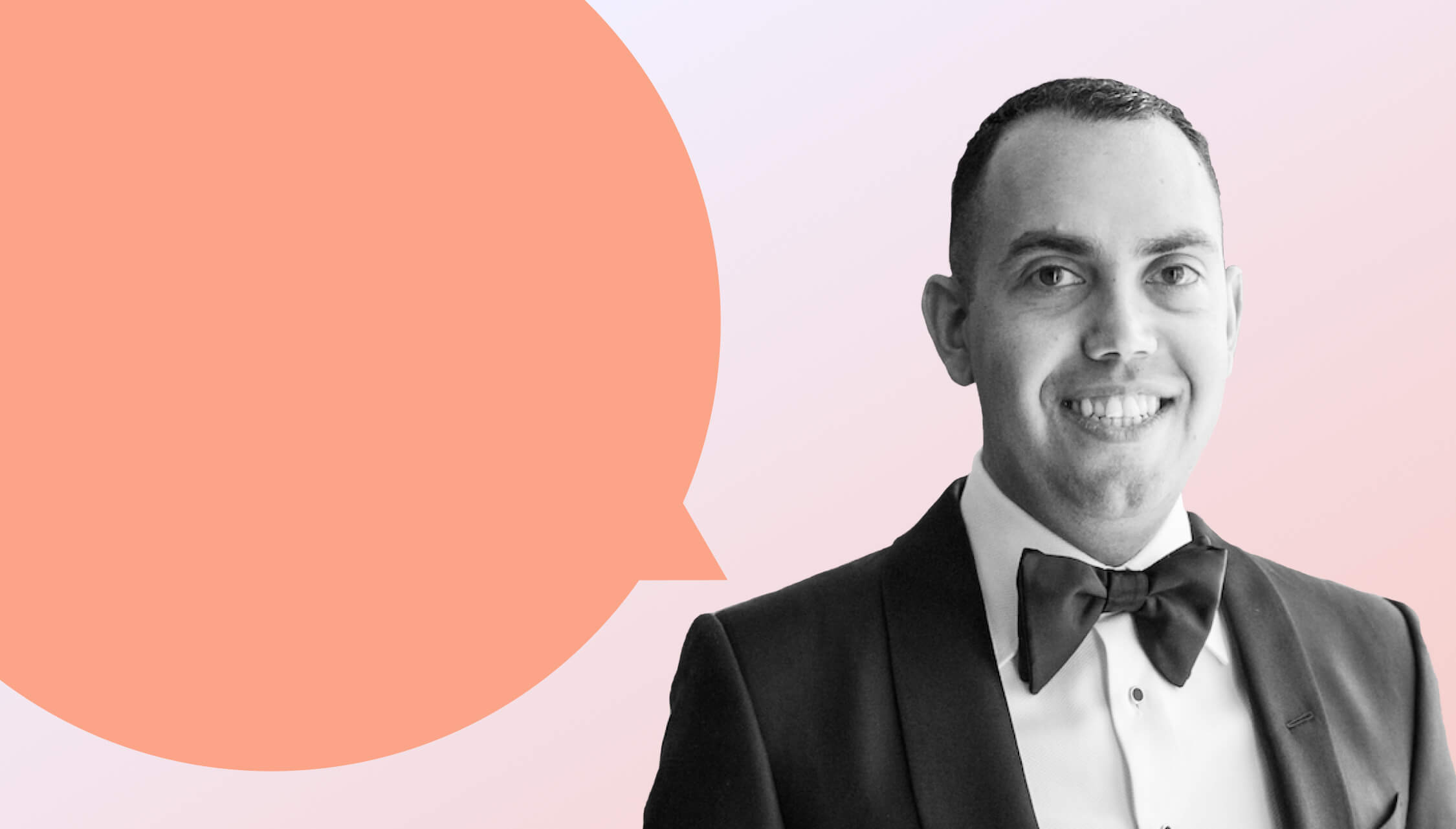 In the domain industry, everyone plays their part in adding value and making the sector run smoothly. But then, there are visionary minds who succeed in playing a central role in the industry they belong to by adding something brand new and unique.
From buying and selling premium .com domain names as a hobby to successfully running his new gTLD registry business, Daniel Negari most certainly counts as one of them and is responsible for a wide range of new gTLDs – from the last letters of the alphabet, to the .beauty industry, to .cars, .rent, .security, .college and many more. Daniel Negari is ICANN's youngest registry operator and, together with his team at XYZ, is bringing innovation and accessibility to the internet. We definitely could not skip him in our interview series!
Daniel's XYZ Registry started with .xyz. Today this unique domain extension is the most registered and used new gTLD, with Google's holding company Alphabet Inc. being one of the first major corporations to register their website under abc.xyz. As of today, Daniel's company manages 23 domain extensions, such as .college, .rent, .protection, .baby, .car, .beauty, and .hair, to name just a few.
We are happy to host Daniel Negari, founder and CEO of XYZ, a digital entrepreneur and one of the most prominent figures in the domain industry.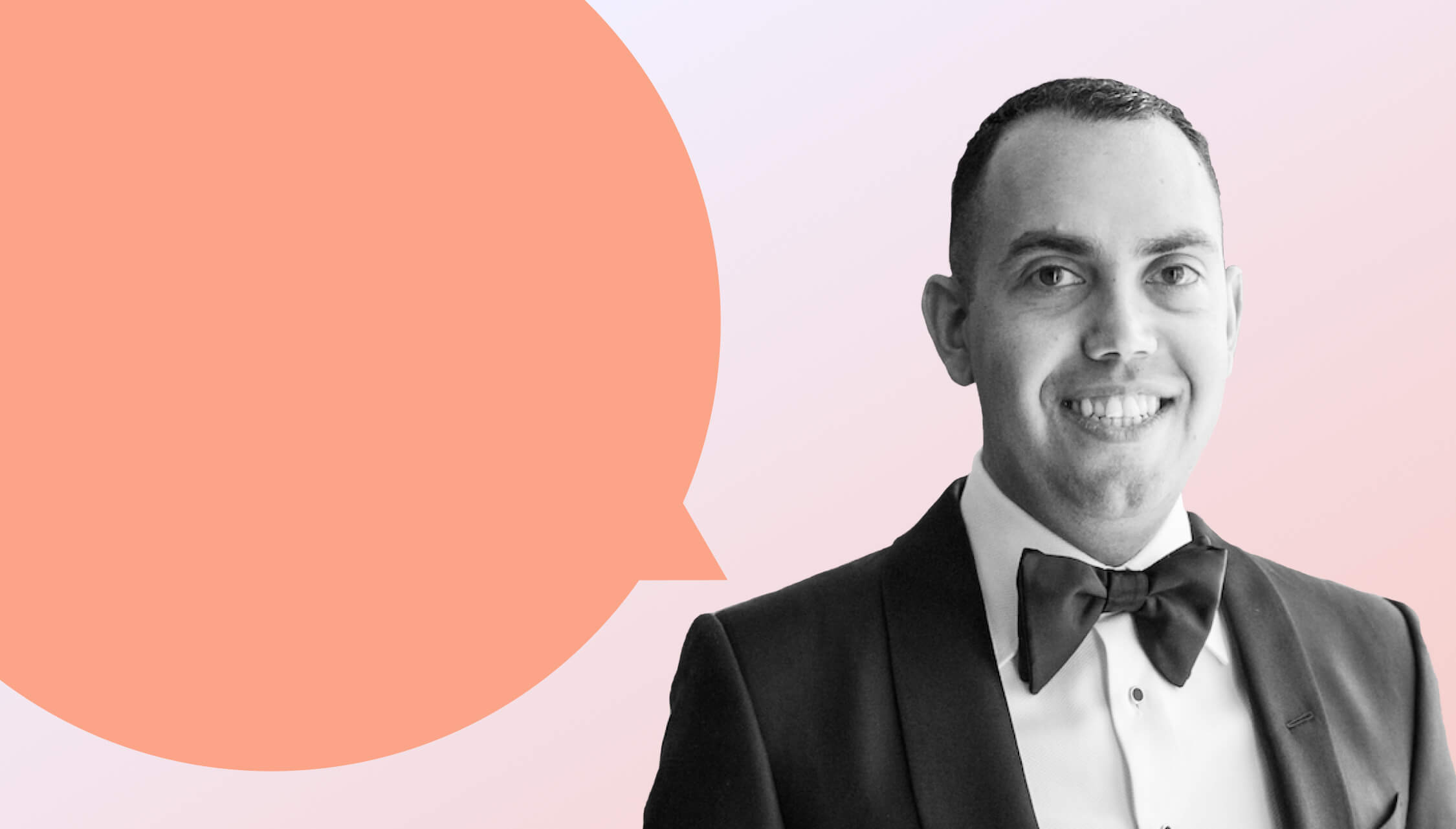 .xyz is the largest and one of the fastest-growing new domain extensions in the world. With a global distribution network spanning America, Asia, Europe and beyond, we strategically partner with registrars and resellers that are as enthusiastic as we are to deliver the most accessible and versatile domain names to the world.
1. From buying and selling premium domain names in the aftermarket to becoming the CEO and founder of a successful registry operator. When and how did the switch happen?
I bought my first domain in the computer lab of my middle school and, after making some money, I started purchasing legacy domain names to develop projects while I was in college. I met a few entrepreneurs through a Southern California Entrepreneurship Academy I joined (SCEA) and heard their stories of having built toys.com and .ws, which subsequently gave me the confidence to know that I could be the next great innovator.
By the time I started building my first business, I had learned that registrar visitors were searching nine times on average before going with their tenth choice, resulting in confusing domain names with numbers and dashes that don't pass the radio test. That information confirmed a need for a short, affordable and universal ending for domain names to allow individuals to express themselves online. The most popular domain extensions at the time were no longer sufficient. There was an extension missing. One that had unlimited connotation and could be used by anyone, anywhere, for any purpose.
So, I started to dream of creating the .xyz domain extension. I wanted to create a generic, affordable, and available option truly made for anyone. The extension .xyz is whatever you want it to be. It's a customizable domain extension that is for every website, everywhere. That's how the XYZ Registry was born.
2. The domain extension .xyz has become a real internet star. How did you manage to position this new gTLD as "a platform for the next generation of internet users", as you love to define it? And how do you assess its wide popularity in China?
I am proud to be a part of Generation Y and the advancements that my generation has brought to the internet. XYZ is a disruptive force in the domain namespace and we created the concept of "Generation XYZ" to express that force. We are giving all generations, X, Y, Z and beyond, a chance to explore the limitless potential of the internet. As an unrestricted platform, .xyz helps facilitate the next generation of internet users and creative minds to exchange information and express themselves.
.xyz is an affordable domain extension that is generic, memorable and for use by everyone. .xyz gives users maximum flexibility because it has no built-in meaning or connotation. The all-purpose yet memorable nature gives people the freedom to build a platform to express themselves, share their knowledge and innovate without being limited by a label. Just as importantly, it carries instant familiarity as a well-known string of three letters.
We have received a significant amount of interest globally because of this; X, Y and Z are recognized as the last three letters of the Latin alphabet. This TLD is instinctive, natural, and memorable. We end the alphabet with xyz and it makes sense to end a domain name the same way!
Please accept YouTube cookies to play this video. By accepting you will be accessing content from YouTube, a service provided by an external third party.
If you accept this notice, your choice will be saved and the page will refresh.
We knew China would be a big market for .xyz, as were other parts of Asia, Africa, and South America. The .xyz domain was one of the first domains accredited by China's Ministry of Industry and Information Technology (MIIT) in 2016. Since then we have supported many tech-related events in China, including World Hosting Days China, TechCrunch Shenzhen, University Internet+, Alibaba Yunqi, China Internet Conference and Namescon China. We were also presented with the Global Domain Summit's Most Popular New gTLD Award and Tencent's Best Partner award.
The affordable and globally recognized .xyz domain provides choice and accessibility to the forward-thinking, new generations of the Asian markets. People are able to secure short and memorable .xyz domains for their business, portfolio or organization's website.
3. You recently launched a series of domain extensions dedicated to the beauty industry. How do you identify and evaluate the needs of internet users?
You don't have to do much to evaluate the need in a $500 billion beauty industry. Market research informs us that skincare by itself accounts for 40% of the global cosmetics industry. There are over 1.3 million hair professionals in the United States alone. Companies, organizations and professionals did not have access to short and affordable domain name options in their niche. It was my vision to launch these domains at a price that opened up huge opportunities for all to get incredibly unique online presences with industry-specific domain names.
Typically, domains that contain these keywords are expensive and out of reach. I want these new extensions to help individuals and small businesses serve niche markets, appeal to customers with unique names and revolutionize online beauty promotion.
I really appreciate how domains can give individuals a voice to reach a worldwide audience. Now, with .beauty, .hair, .skin, and .makeup, millions of hair and makeup artists around the world can stand out and start attracting new clients. Beauty industry influencers can establish themselves as authorities. Small business owners can get their city or state domain to attract customers in their area.
Is .beauty .makeup .hair or .skin still available?
4. The portfolio of new gTLDs is expanding and becoming more competitive. As a registry operator, how do you manage to stand out from the crowd?
One of my favorite things about domains has always been their ability to give small businesses and individuals a voice to reach a worldwide audience. Our gTLDs provide the affordable pricing necessary for innovators to adopt unforgettable names and grow their brands.
To help users make the most of their .xyz domain name, we understand the importance of serving as a resource for everything related to domain names and the internet. We are constantly striving to improve the user experience. We introduce the concept of gTLDs in an easily digestible way, respond to every customer inquiry, promote our favorite sites and provide inspiration to guide users with ways to optimize their .xyz domain.
Furthermore, we support students and young developers at hackathons and coding boot camps all over the world. Participants receive .xyz domains to help launch their ideas and projects online. Anyone looking to create a strong online presence can also learn from the marketing and website-building articles we share every quarter as part of the XYZ Quarterly. They can also get inspired by the many standout .xyz businesses, individuals, and organizations we feature every week as part of our #WebsiteWednesday blog series. As I like to say, .xyz is for our end users!
5. What are the factors for a successful partnership between registry and registrar?
We owe a great deal of our success and our global presence to our registrar partners and offer customized marketing support for all of our 200+ global registrar partners. .xyz is the largest and one of the fastest-growing new domain extensions in the world. With a global distribution network spanning America, Asia, Europe and beyond, we strategically partner with registrars and resellers that are as enthusiastic as we are to deliver the most accessible and versatile domain names to the world.
The strong relationships we develop with each partner help us to ensure all resources are available to promote their success. We stay in contact with our registrar partners and provide updated marketing materials and new strategies for our TLDs. Our most successful partnerships include a close working relationship. Together, we brainstorm to create new avenues for registrars to market our TLDs and actively participate in campaigns to increase registrations.
6. Is there any particular anecdote connected to your professional experience in the domain industry that you like to remember?
XYZ, like most small businesses, had a challenging 2020. When the pandemic first hit, I decided that our team's health and job security were my top priorities. As a seasoned business owner and operator, I immediately consulted my management team and then took action. Once I was confident that our team was all right and our remote operations were smooth, I shifted my focus to growth.
We had already implemented a work from home policy years ago which gave us an advantage in the process. This allowed us to go deep on the offensive to do accretive transactions. Our partners were there for us and .xyz saved the day. Our renewal rates were the highest we've seen, the cash flow poured in and opportunities were raining down.
We had postponed the .beauty, .hair, .skin, .makeup, and .quest launches to 2021, so getting those launched brought in revenue and opened up some budget. We purchased a bundle of five more TLDs, namely .homes, .autos, .motorcycles, .boats, and .yachts – which we relaunched on June 14, 2021, at new, very accessible price points. These exciting domains make it easy for brokers, dealers, and service providers in the real estate and transportation industries to create memorable domains that communicate their specialty. That launch took us to 22 TLDs.
Then, I began the hunt for number 23. You need to watch The Last Dance, an ESPN docu-series about the rise of the 1990's Chicago Bulls led by #23 himself, Michael Jordan, to get the context. I am excited to say that we are now operating the .tickets domain name, a truly excellent domain to use as a call to action for any sort of event. We removed complicated restrictions so that now anyone can get a .tickets domain. That's the reason we are in what we call our Jordan Year!
We are very excited to continue our journey of providing competition and choice to internet users worldwide.
Register .xyz in AutoDNS