Blogpost
in
domains
EPP Domain status codes | An overview
A domain is usually registered, renewed regularly and remains available. On occasion, however, irregularities can occur, such as unauthorized deletions, blocks introduced by the registry or domain hijacking attempts.
Published by

Annika Jehl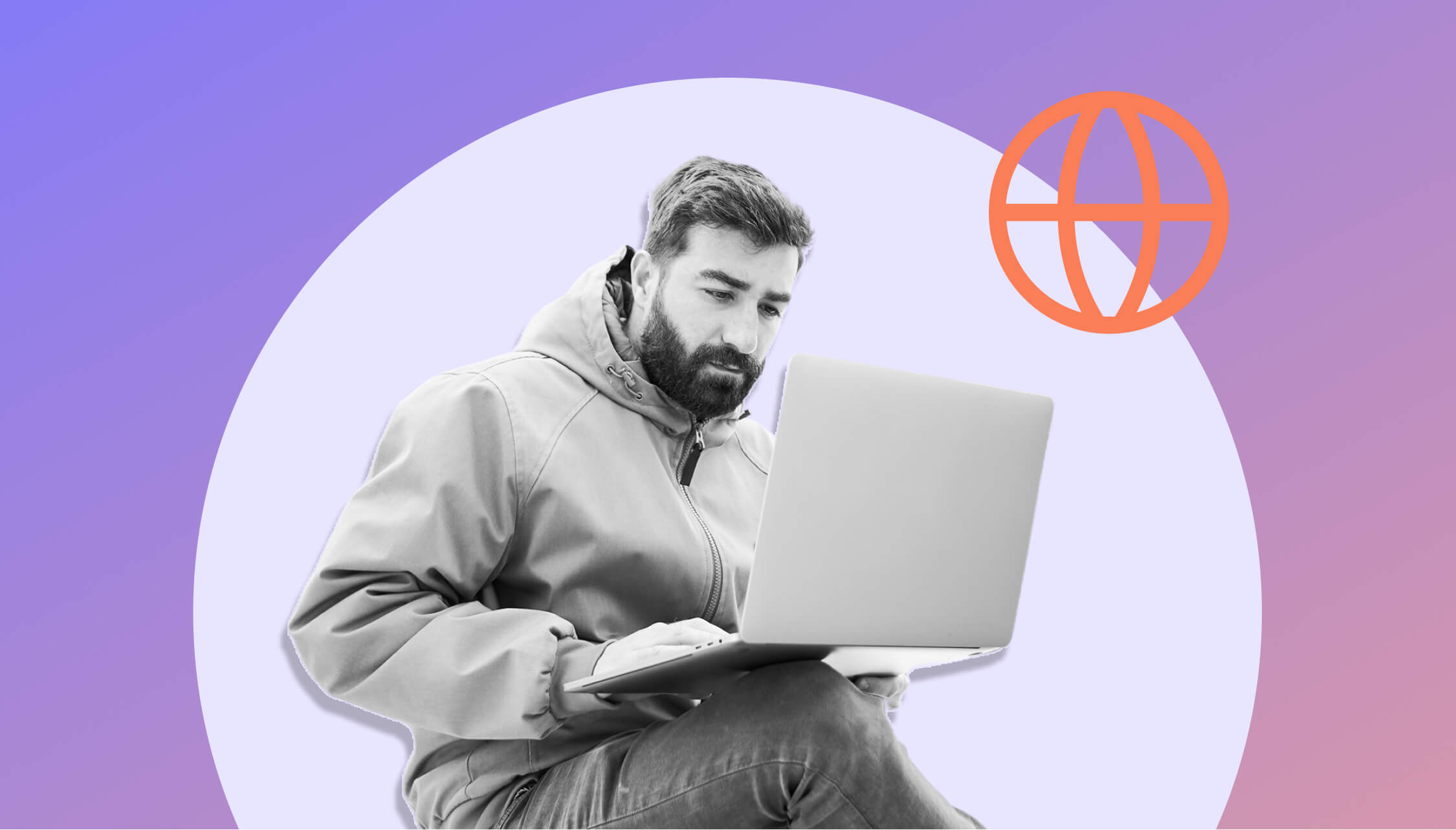 The extensible provisioning protocol domain status codes, short EPP codes, are important indicators of the current domain status. They can be viewed by anyone and immediately indicate whether action is required on the part of the domain owner. For this reason, it makes sense to know what the various domain status codes mean.
What are EPP domain status codes?
Each domain has at least one or more EPP codes. These codes provide information about the status of the domain registration. They can be found in the WHOIS/RDAP of the domain, for example under https://lookup.icann.org/lookup.
For the domain internetx.com, the following result is shown:

A click on the domain status takes you directly to the details. The domain status clientTransferProhibited tells the registry to reject requests to transfer a domain from the current registrar to another registrar. If domain owners want to transfer a domain that has this status, they must first contact their registrar and request the removal of this status code. Further details about this later on.
There are many more statuses that can be given to a domain. ICANN provides a complete list of all EPP codes including explanations. Based on the respective status, domain owners can immediately see whether everything is in order or whether they need to take action.
Who sets EPP codes?
Client status codes
The domain provider sets these statuses. This either happens by default at registration or on request by the domain owner. In AutoDNS, the domain management platform from InterNetX, the status can, for example, be adjusted directly to meet current requirements.
Server status codes
These codes are set by the registry. If a server status code is set, it overrides all client status codes. Domain providers cannot change a server status code.
In a Whois/RDAP search, both code types are shown, as long as they have been set.
These EPP status codes require action by the domain owner
Depending on the situation, the various EPP codes require different reactions. It is therefore essential that domain owners know whether the current status is wanted or whether they have to intervene.
Client Codes
clientTransferProhibited
This status prevents a domain from being transferred from, for example, InterNetX to another provider. Domain owners use it to protect their domains against unauthorized transfers (domain hijacking).
Action is required, if the domain needs to be transferred. In this case, the domain owner must change the domain status. This transfer block can usually be activated directly in the domain management interface, e.g. AutoDNS, or on request by the responsible provider.
clientHold
This status ensures that the domain is not activated in the DNS. As a result, it does not point to a website and emails are not transmitted. This status is set by the provider in cases of e.g. legal disputes or outstanding payments.
You should contact your domain provider to discuss the problem in order to have the domain reactivated.
clientUpdateProhibited
For domains with this status, owner changes, name server updates and other changes. This EPP code is, like the transfer block, a method to prevent domain hijacking.
Action is required, if changes must be made to the domain. Domain owners can either change the status themselves or ask their provider to do it.
Server Codes
OK
"Everything is in order with the domain" – is what this server code means. The domain is not blocked for transfers or updates and none are pending. This status only exists as a single EPP code and disappears as soon as the registry sets at least one other status.
Action is required, if a domain should be protected against unauthorized transfers or updates e.g. by setting the EPP code to clientTransferProhibited or clientUpdateProhibited. The provider must be contacted for this.
Your provider will help you to protect the domain against unauthorized transfers or updates.
Domain security tip: Apart from using the appropriate EPP code, more can be done to protect a domain. InterNetX protects access to its domain management platform AutoDNS with two-factor authentication. It prevents any unauthorized persons from gaining access to a domain owner's account.
Another tool used for protection is DomainSafe. Particularly valuable domains can be protected individually and reliably against access by third parties.
pendingDelete
gTLD domains move into this status after the restore period has ended and are deleted by the registry five days later, after which they cannot be restored again.
Action is required, if a domain deletion is not intended. In this case, domain owners should contact their provider immediately. It might be possible to register this domain again through a backorder.
serverHold
Domains with this EPP status code have been blocked by the registry. This happens, for example, when they have been informed of a legal problem with regard to the domain or if the registration requirements are not fulfilled (anymore). Registrations with the status serverHold are inactive in the DNS. They do not resolve to websites and emails are not transmitted.
Action is required to discuss the relevant problems and, if possible, find a timely means of resolving them.
Our recommendation: If you are not sure if the correct EPP code is set for your domains, contact your provider. They will inform you about the current status of your domains and determine whether further action is required.
You'd like to find out more about domain security?
Or get advice about domains? Or you'd like to register domains right now?
Go to AutoDNS