Blogpost
in
domains
Domain backordering | How it works
A backorder service can be used to acquire strategically important domains that are already taken.
Published by

Birgit Berger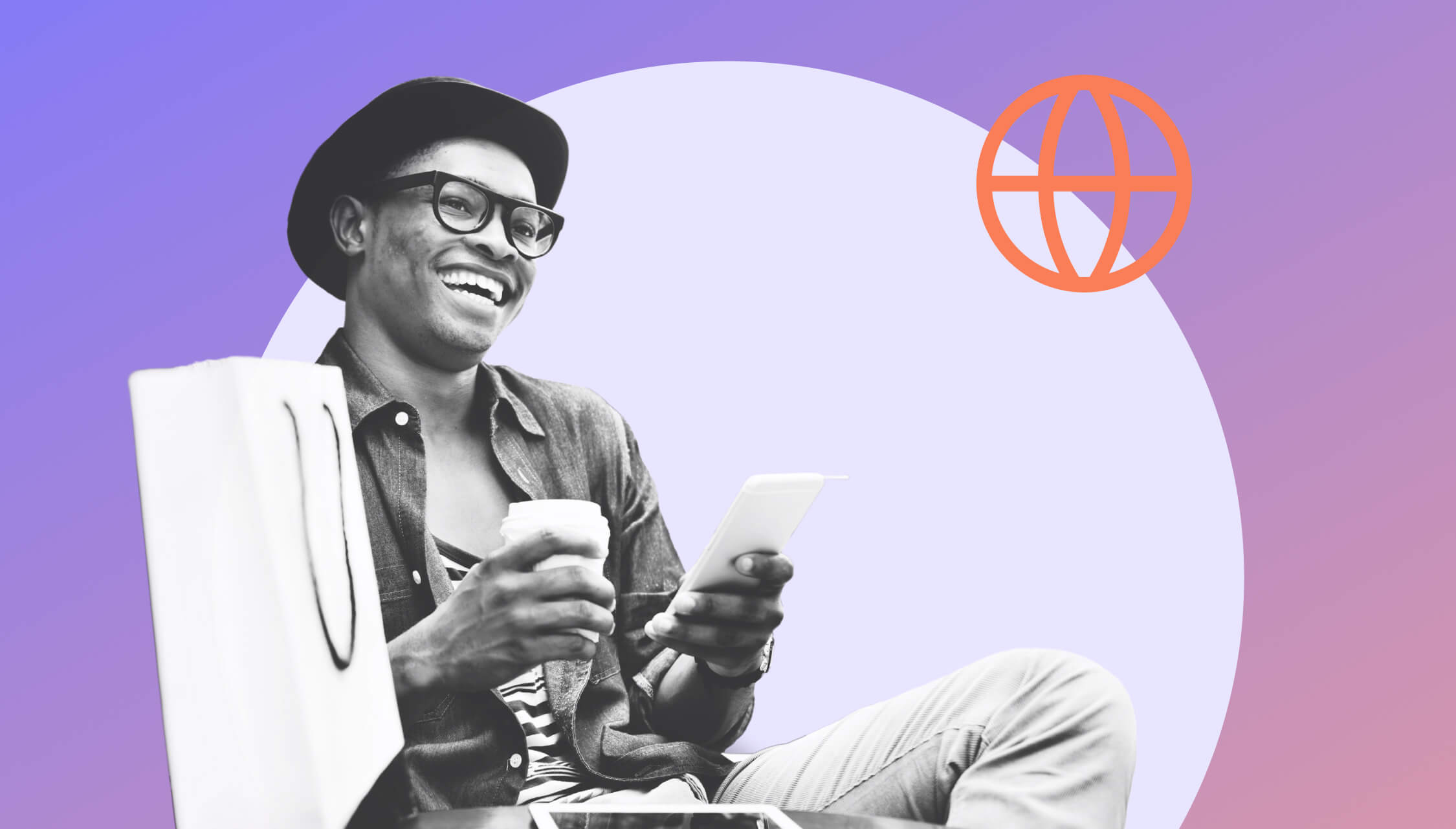 Thousands of domains that have been intentionally or sometimes unintentionally deleted by registrants become available every day. By using a backorder service to reserve a domain name early on, you can improve your chances of getting that domain name immediately when deleted, before it becomes publicly available, as the service automatically starts the registration.
At the same time, domain owners can also monitor their own domains with the help of domain backordering software, allowing them to take immediate action if they are accidentally deleted or expire. It pays to be careful as the loss of valuable domains can result in enormous damage.
Domain backorder: When does it make sense?
Domains are of most importance to companies and brand names. The choice of the fitting domain name establishes a connection to the brand, the products and services. What's more, the right combination of terms also has a positive influence on search engine rankings – a decisive factor for marketing and sales.
For these reasons, anyone planning to launch a company, build a website for new products or start a successful marketing campaign, should take a strategic approach to choosing and reserving the appropriate domain.
What's more, domains can also increase in value. For example, expired domains with a high-value backlink profile can be very lucrative investments. Domain investors are therefore interested in acquiring them as these domains can then be resold at a profit.
It is a challenge to find the best domain. Due to the immense number of registered domains worldwide, domains of choice are usually no longer directly available on the primary market or domain marketplaces. For this reason, it can certainly pay off to make use of a backorder service and increase the chances of successful registration.
How does domain backordering work?
Domains that are deleted run through several phases in the domain life cycle before they are available on the market again. If a domain is not renewed when it reaches expiry, it goes into the "Redemption Period". During this period, the current owner has the chance to restore his or her domain. After this, the domain can also be transferred to a new owner. If a restore does not take place and the 30-day grace period is over, the domain ends up on the free market again after a short "Pending Delete Phase" (which generally lasts five days).
This is where the domain backorder service comes into play. This specialized service lists expiring domains along with the expiration periods and, if possible, registers them for clients. Anyone interested can register for this service and reserve the domain they want early on. If the relevant domain is in the "Redemption Period", it is displayed in the own Backorder account.
At this point, it is possible to earmark it. If the owner does not carry out a Restore within 30 days, the domain is made available to be registered again. As soon as the Pending Delete Phase is over, the backorder provider tries to register the domain for their client.
Is there a guarantee for the domain backorder?
Even with successful reservation early on, there is no guarantee of acquiring the domain. If the current owner carries out a restore during the grace period, the reservation also falls away.
In addition, other interested parties may also assert their claims. Mostly, it's a case of first-come, first-served and the person who submitted their backorder first gets the domain. However, auctions are also commonplace. All interested parties submit an offer for the domain in advance and the highest bidder wins.
Find perfect domains
However, the individual domain backorder services also compete with each other. If one provider is quicker, the other claims lapse. So, the golden rule here is: It pays to be quick!
Regardless of the outcome, all parties involved receive notification about the result of the registration attempt.
Tip: In order to increase your own chances of success, it's worth reserving several domains – ideally on the pages of multiple domain backorder providers simultaneously.
Which is the best backorder provider?
Whether your domain of choice is available for registration primarily depends on your choice of provider, as domain backorder services are usually limited to one or only a handful of selected domain extensions. Premium domain names, which are short and particularly memorable names, are very rare. It therefore makes sense to get in touch with the provider and speak to an expert.
The bottom line: You have to be quick – also for domain registrations
Only milliseconds can often be decisive in acquiring the domain you want in the backordering process. The competition or other investors may also have an eye on it. So, it's a good idea to submit a selection of domain names to various domain backorder providers or those specializing in specific TLDs.
In particular, domain backorder services are specialized in registering deleted domains again. Over and above that, it's also possible to acquire domains in advance when, for example, new TLDs enter the market. To secure your brand name under a new gTLD during the Sunrise Phase of a launch, you need to use a Trademark Clearinghouse Service.
The domain platform AutoDNS is the ideal tool for quick and successful domain searches and registration.
Try AutoDNS