Blogpost
in
domains
Creating and setting up subdomains | 10 useful tips and tricks
Subdomains can be useful in terms of search engine optimization and centralized content management, suggesting to users what to expect on a website. There are a few things to keep in mind when creating them.
Published by

Carina Prüll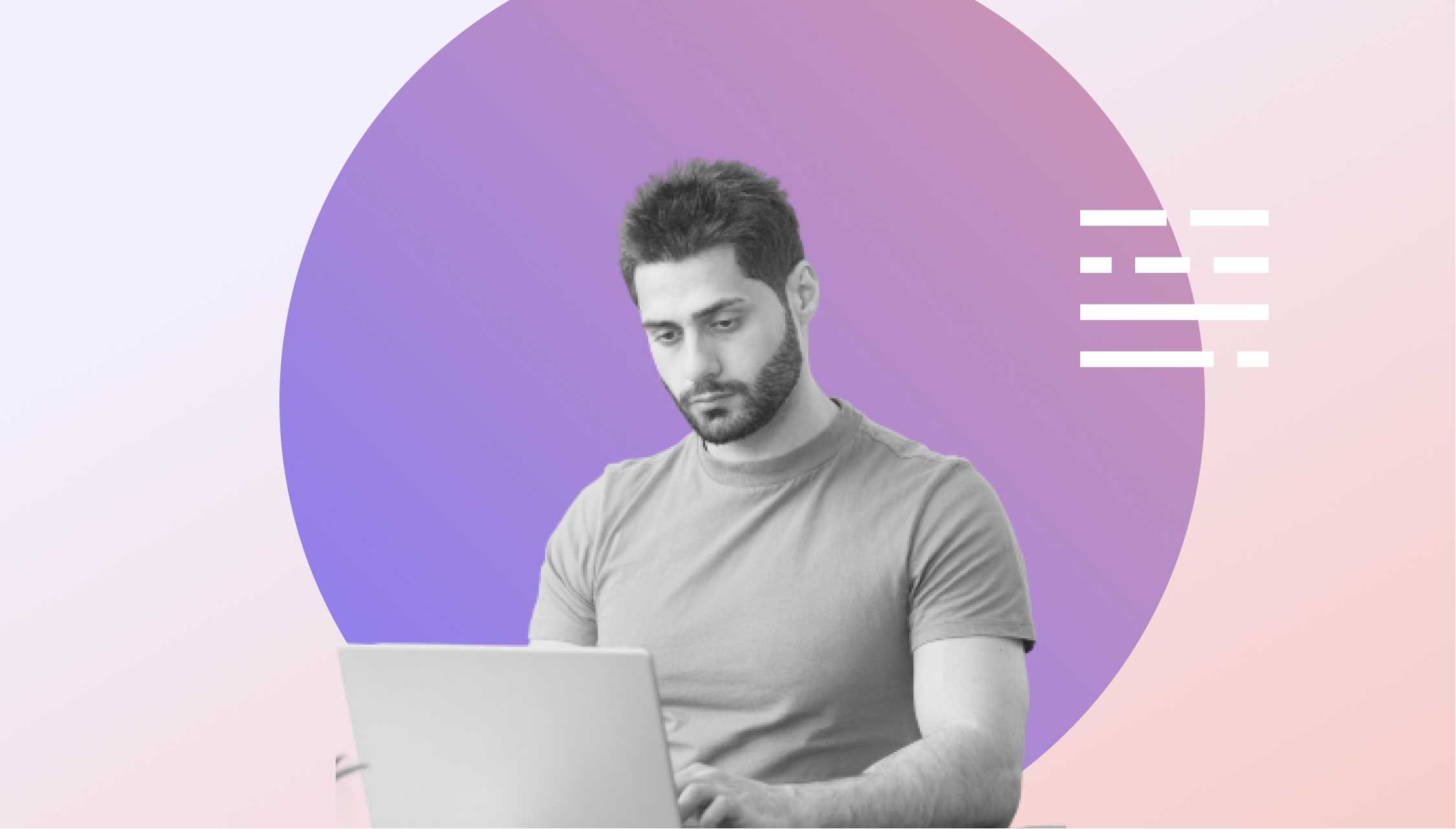 From the online shop to the company blog to the actual company website – there are many ways to create a presence on the Internet. In order to establish a uniform appearance on the net and nevertheless cleanly separate the various web offers, subdomains are the ideal aids. We'll show you what's important when creating and setting up subdomains.
What is a subdomain anyway?
As the name suggests, the subdomain is a subordinate domain that makes up the first part when you enter a full web address. In the case of our web address "www.internetx.com","www" is the subdomain, which is also the most well-known among Internet users worldwide. Instead of the shortcut you have the free choice to use terms such as "blog" or "shop" as a subdomain.
What are the benefits of a non-standardized subdomain?
With a web address without "www" as a subdomain, you attract attention and differentiate yourself from traditional web addresses. In the case of an online shop or blog, you also make it clear to the visitor what to expect on the respective page.
Another argument for subdomains is the centralized content management via a fixed hosting provider. This way, you can centrally manage all content – from the online shop to the company blog – on a single server at your hosting provider. But on the outside, you can clearly distinguish your various web offers. To get the most out of this effect and to avoid creating subdomain errors, be sure to follow our tips.
Find perfect domains
10 tips for creating subdomains
1. Make the subdomain obvious
Even if you have the free choice in naming your subdomains, the selected name should fit to the respective web service. Terms such as blog or shop create a clear expectation and will do a better job at convincing visitors compared to unusual terms with a vague content. You can also register the matching new gTLD and give your online presence an even more professional look. For the above example a  .blog– or a .shop domain domain would be a good match.
2. Be creative, but only in line with your brand
Of course, you can think about an exceptional subdomain in order to distinguish yourself from your competitors. The chosen name should be easy to remember and match your brand image. Keep in mind that short subdomains with catchy brand terms are more easily memorized by your customers. Using the product name as a subdomain is also worth considering.
3. Pay attention to the appropriate hosting package
How many subdomains you can set up for your website depends on the chosen hosting provider. With InterNetX you can set up any number of subdomains. From a single subdomain to an infinite amount, AutoDNS gives you unlimited setup options. Consider in advance how many subdomains would be useful for your future presence on the Internet.
4. Separate your page areas in a sensible way
When creating a subdomain, you can choose between public and non-public domains. In both cases, consider which designations make sense for each area. Otherwise, you might block a subdomain for internal use that would be better off in public use.
5. Think about a multilingual offer
A popular use of subdomains is to establish your website in different languages. If you do not want to use a country code top-level domain for your web address, you can use the subdomain to distinguish between different language options. You can use the top-level domains as inspiration and use abbreviations such as "de", "fr" or "nl" as subdomains.
6. Include individual locations in the subdomain
Even if your company is only active in a single country and does not to offer its services in other languages, it can make sense to use subdomains for individual locations. As you can freely choose your subdomains, there are no limits. If you want to use subdomains in such a scenario, make sure to think of the sufficient number of valid subdomains for your hosting package. These should also account for your company's future growth.
7. Stay true to logic
Inexperienced users can be (overly) inspired by the almost unlimited possibilities when creating subdomains and accumulate ideas that don't really make sense over the course of months and years. Avoid this mistake, which in the worst case might deter customers and leads from visiting a seemingly senseless web address. From the first subdomain on, a clear approach should be visible.
8. Manage files correctly after creating the subdomain
If you or your employees regularly upload content to the website, smart data management on the individual subdomains is necessary. You should have a clear overview at all times, both online or when using a file manager: Which folders are you browsing right now and which subdomain is currently having files up- or downloaded.
9. Create your own main directories
In order to manage the contents of the individual subdomains cleverly, we recommend creating your own main directory on your web server in the first step. Just open the "www" layer on your server and create a new folder in this layer. In the future, all contents of the newly created subdomain will be stored there. The name of the created folder should match your chosen subdomain.
10. Use subdomains for search engine optimization
The type and number of your subdomains do not directly influence your Google ranking in terms of Search Engine Optimization (SEO). However, the individual subdomains act as subdirectories. With a sufficient number of relevant areas, they may be displayed more noticeably in search results. Creating subdomains is always worth considering for the sake of online marketing alone.
Do you have further questions about creating subdomains or would you like individual advice? InterNetX as your domain provider supports you competently in creating an optimized subdomain structure.