Blogpost
in
domains
2022 | TLDs that reached General Availability
The namespace keeps offering new creative opportunities for memorable domain names. In the past months, the internet has welcomed a handful of TLDs that are now available for registration. Find out which TLDs reached GA in 2022.
Published by

Simone Catania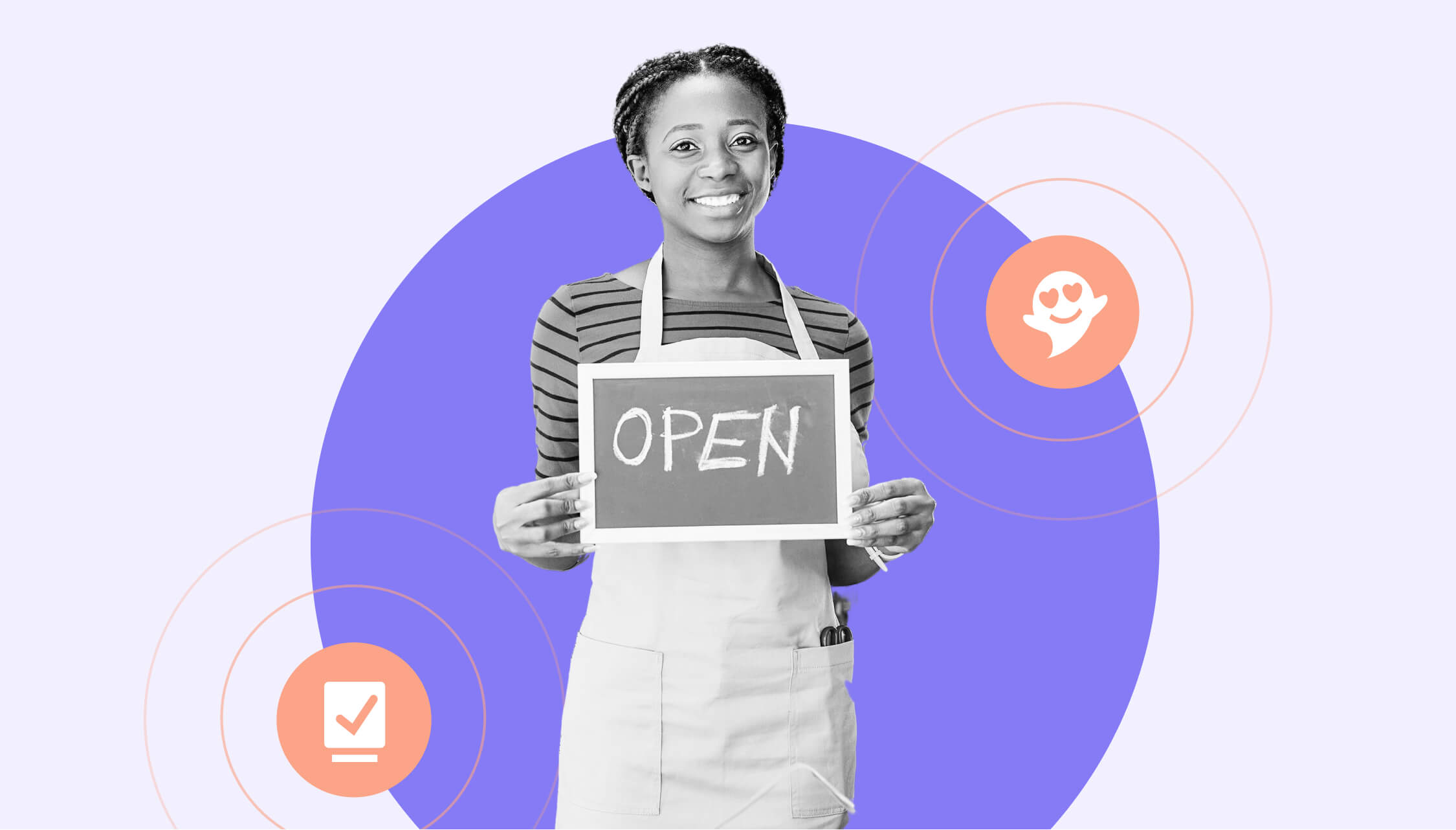 From the first steps with the TLD .arpa to when the internet began to take hold, there were only five extensions for creating domain names. It is astonishing to see how the rapid expansion of the internet and the digitization process of our society have also boosted the need for new extensions. As we are approaching the end of the year and the various final reports about the domain industry start rolling in, we can't help but take a look at the latest newcomers! In 2022, the internet community again welcomed a number of new TLDs that expand the range of naming possibilities in the webspace. Let's see who they are!
What is General Availability (GA)?
The launch of a new gTLD goes through different phases and the structure and timeline can differ from registry to registry. It usually starts with a Sunrise Period, making registrations available only to trademark owners who have performed the Trademark Clearinghouse (TMCH) procedure.
After that, optionally, registries can offer a Landrush Period, offering premium access to high-value domains. The launch of a new gTLD will eventually reach General Availability (GA). It is the final stage, when registrations are made available to the public at the regular annual fee on a first-come, first-served basis.
Some registries will set special requirements for registrations like .bank and .insurance, for companies in these niche sectors, or .srl and .ltda, for registered businesses under this corporate identity in Italy, Romania and South America. Others are simply available to everyone without any restrictions or requirements.
Find perfect domains
Tons of new TLDs after the 2012 new gTLD program
It seems like ages ago, but it has "only" been ten years since the internet expanded its boundaries by adding hundreds of new gTLDs. The first application round for the new gTLD program was launched by ICANN on 12 January 2012. Since then, more than 1,300 new gTLDs have emerged from this program, boosting competition and innovation and increasing consumer choice. For example, last year, 13 new gTLDs were introduced. We should remember that there are also some TLDs that no longer exist, meaning they have left the namespace and are not available for registrations.
These TLDs are now available to everyone in 2022
The year 2022 was another year of growth for the domain industry. The process of digitization increases the need for domain names on the part of online businesses and projects by significantly pushing up the demand. In 2022, the internet community welcomed five  new TLDs, adding new possibilities to the digital namespace. Let us introduce you to this year's newcomers. And a small reminder – they are all available for registration at InterNetX!
.day – 1 February 2022
This extension is perfect for creating domain hacks and domain names to celebrate your special days. Google Registry manages this new gTLD and promotes it in many ways to make .day a financially sound option for marketing strategy.
Google presents three possible strategies:

1. Bring attention to a cause you care about like accessibility.day or wildlife.day
2. Amplify your brand or person with domains like nutella.day or wedding.day.
3. Build your community under domains such as yoga.day or community.day.
.au – 24 March 2022
If you're wondering about this one, you're probably right. This is certainly not an entirely new TLD! The Australian ccTLD has been around for several years but changed its registration policy this year. In fact, until now, it was only possible to register the ccTLD as a subdomain .com.au or net.au. Existing .au subdomain name holders were given priority to apply for a match of their existing domain name under .au in the .au direct namespace (e.g. getyour.au) until 20 September 2022.
.au direct domain names are now available for all Australian internet users. This new domain name option creates excellent opportunities for businesses, organizations and individuals to register shorter and more memorable domain names ending in .au like mybusiness.au.
.boo – 15 November 2022
For love, laughs or a spooky surprise. The new gTLD .boo enables creative second-level domains related to the term "boo". Google received the Registry agreement signed by ICANN on 30 January 2014 after satisfying all the requirements to become a Registry operator for this string. It took them a number of years, but now registrants can create memorable domains under .boo to surprise a beloved one or create a web presence with an easy-to-remember domain name. The possible uses are countless!
.rsvp – 15 November 2022
The initialism "rsvp" derives from the French phrase "Réspondez s'il vous plaît", meaning "Respond, if you please". Today, the original use has been abandoned and it is more commonly employed in wedding invitations as a request for invitees to confirm their attendance or absence. The use of letters and paper is now old-fashioned. Why not send your invitations via a landing page under a clear and simple domain name?
The new gTLD .rsvp is a great option if you are celebrating a wedding and want your guests to send you their acceptance digitally. Or for organizing a fundraiser or accepting bookings for your business. The new gTLD .rsvp helps you with your planning, whatever the event!
.kids – 29 November 2022
A new gTLD with a clear mission: create a dedicated digital space for children. Today, young people everywhere spend much of their daily life on the internet. Children are significant internet stakeholders!
This new extension is managed by DotKids Foundation, a non-profit organization aimed at children, parents, educators and communities to host children-related projects. Under .kids, you can create a dedicated and safe space on the internet where children and parents can enjoy exploring, learning, having fun and growing up together.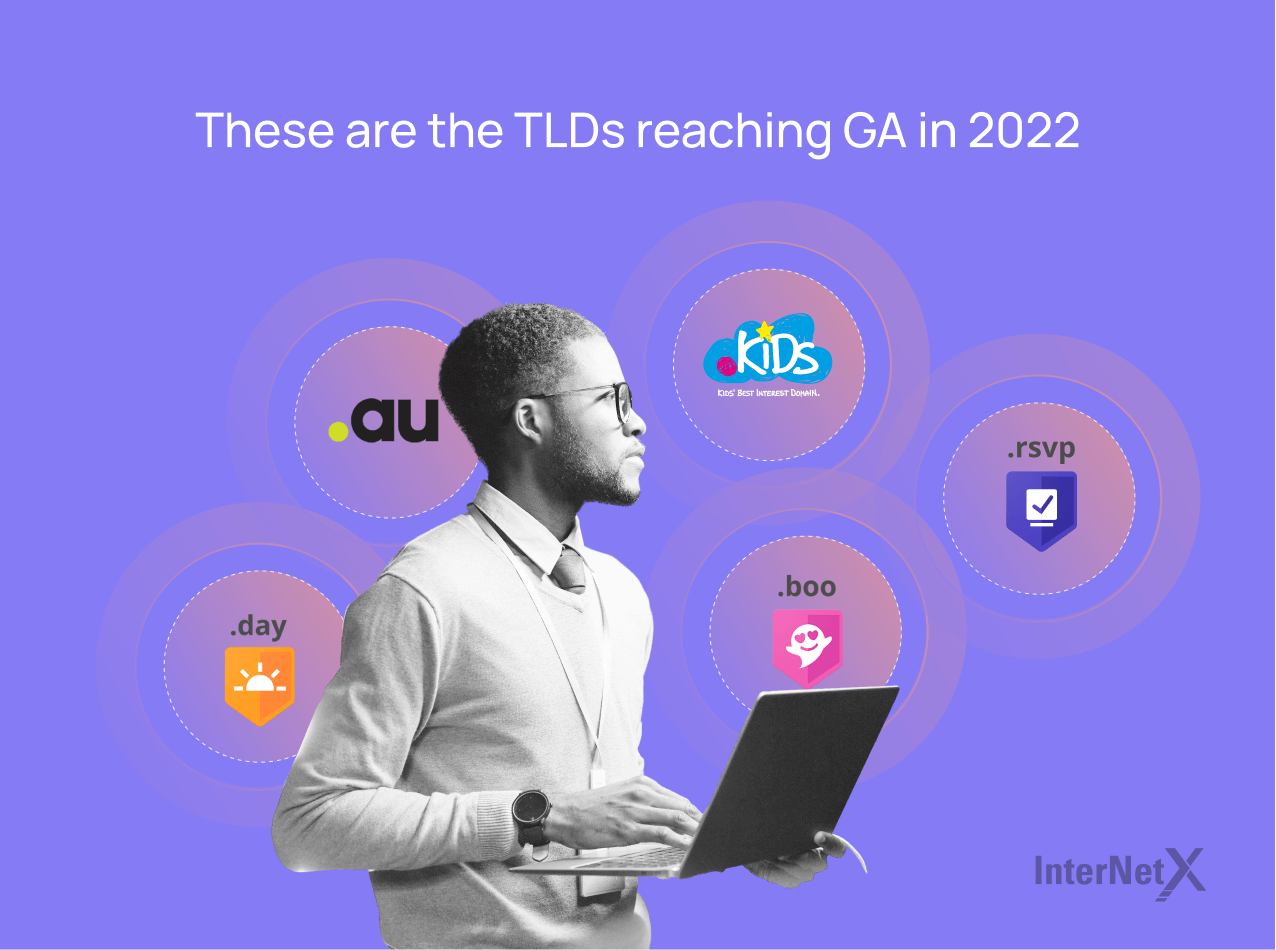 new gTLDs entering GA in 2023
What to expect in the future? Looking at the next 12 months, we already have deadlines to keep an eye on. These are the new gTLDs entering GA in 2023 that we currently know about:
TLDS entering GA in 2023

.bot. on 4 May 2023
.giving on 20 January 2023
.channel around mid-2023
The future will be even more colorful: ICANN's GNSO is working on the next round of new gTLDs that could soon be online and create a new wave of new naming possibilities for the internet.
The DNS is always growing: Stay updated!
The DNS is a constantly evolving ecosystem and continues to grow with the introduction of TLDs every year. In 2022, we welcomed various new extensions, which you can register in AutoDNS. As a brand and digital professional, you can leverage them to create memorable domain names or secure niche domains for specific purposes.
The DNS and the internet will continue to grow, evolve and change. It is essential to stay abreast of these changes. As domain experts, we aim to inform you of the latest news and changes in our industry. Sign up for our content newsletter to stay up-to-date on the latest news in the domain and internet world.
Go to AutoDNS