Blogpost
in
domains
2021 | New gTLDs that reached General Availability
Over the past few years, the internet has welcomed hundreds of new gTLDs. This expansion has not stopped yet. Find out which TLDs reached GA in 2021.
Published by

Carina Prüll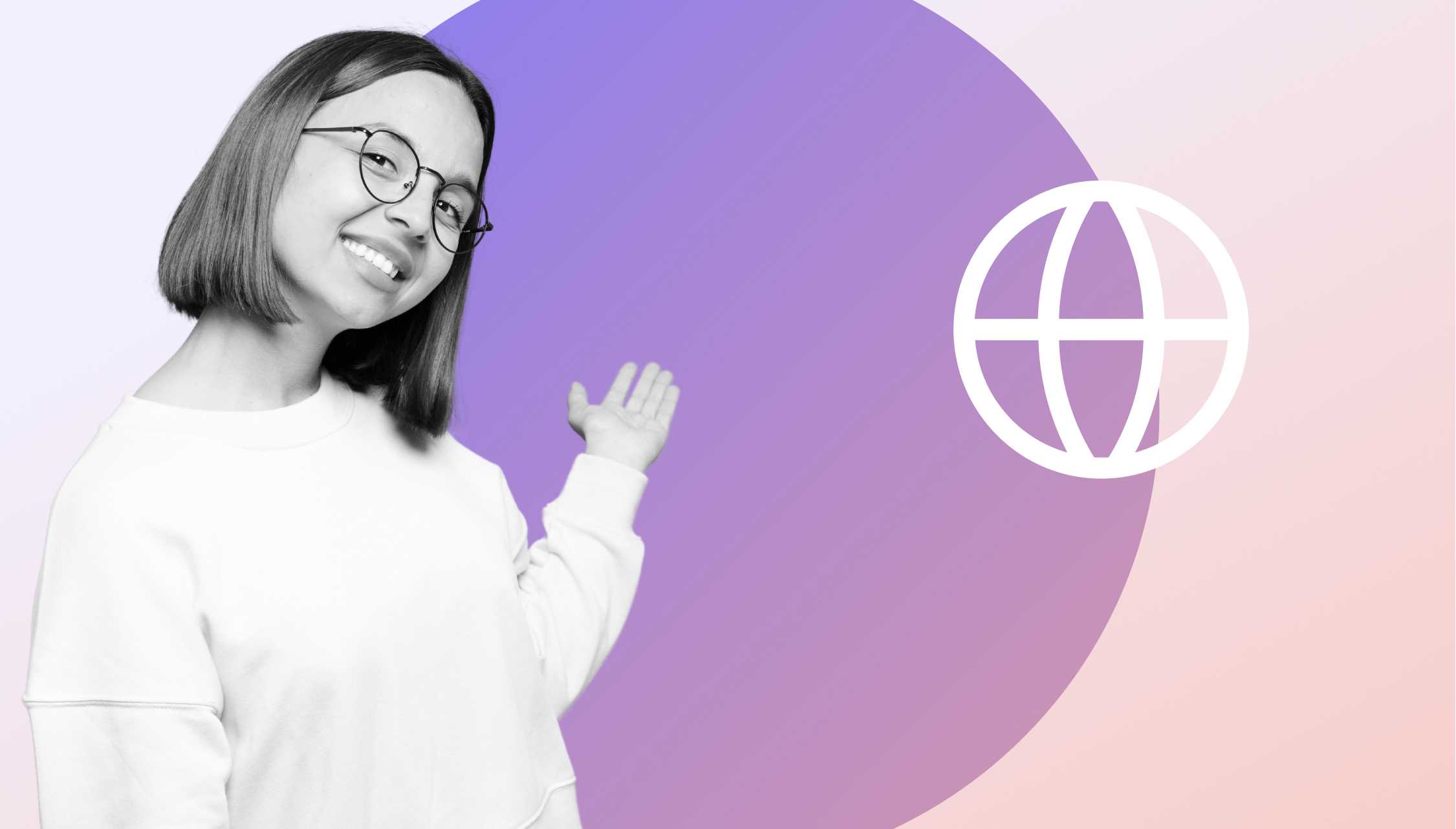 If you wanted to register a domain name before 2012, the options were limited to ccTLDs and a couple of TLDs such as .com, .org or .net. As the internet started to grow exponentially, it became clear that the namespace required expansion to offer more choice. The first application round for the new gTLD program was launched by ICANN on 12 January 2012. Since then, more than 1,300 new gTLDs have emerged from this program, boosting competition and innovation and increasing consumer choice. In 2021, we welcomed a total of 13 new TLDs to the General Availability (GA) phase. Let us introduce you to the newcomers in the digital namespace!
10 new gTLDs that entered GA in 2021
The year 2021 was another critical year, largely marked by the pandemic. Nevertheless, the domain industry proved to be resilient and ready to meet the challenges of the digital age. In recent months, we've had the pleasure of welcoming 10 new top-level domains, adding new possibilities to the namespace. We want to present them here and remind you that they are all available for registration at InterNetX!
1. .cpa – GA 15 Jan 2021
This TLD stands for Certified Public Accountant and is managed by the American Institute of Certified Public Accountants (AICPA). Registration is restricted. To get a .cpa domain, applicants must be licensed CPAs or licensed CPA firms. This makes .cpa a recognizable digital trust seal for accounting professionals worldwide.
2. .beauty, .hair, .skin., .makeup – GA 2 Mar 2021
With 94.2 billion USD revenue in 2021 globally, the beauty industry is an absolute gem. XYZ Inc., registry of the famous new gTLD .xyz, understood this very well. This year they launched a series of industry-specific TLDs, namely .beauty, .hair, .skin and .makeup. And not only product manufacturers will benefit from these new gTLDs – there are millions of hairstylists, barber shops, beauty professionals and influencers worldwide that are interested in a modern, memorable industry-specific domain name to address their niche accurately.
3. .quest – GA 2 Mar 2021
This year, the XYZ registry launched another extension that sounds like a fantastic digital adventure. .quest is a new TLD for establishing a web presence around a memorable and original domain name. Start the quest to find the perfect domain name!
4. .forum GA 2 Mar 2021
This new gTLD aims to provide forum websites with a clear and specific namespace, providing an excellent opportunity to create a domain name under which people come together to share knowledge and opinions or find answers and build a community. Fegistry, LLC won the rights for .forum, supported by CentralNic as a backend registry service.
Find perfect domains
5. .cfd -GA 20 Apr 2021
Three letters to embrace the whole clothing, fashion and design industry under a top-level domain name: .cfd. The TLD offers a branding opportunity for all fashion houses, designers and professionals in this vast industry. The ShortDot registry repurposed the new gTLD, which was initially aimed at the financial sector for contract for differences (CFD) trading.
6. .trust – 28 Apr 2021
Looking for a tangible sign of trustworthiness in the digital space? NCC Group plc operates the new TLD and combines brand protection with new high-security standards. Any transaction with a website under .trust is safe as they have to remain compliant with the strict .trust technical policy.
7. .sbs – GA 15 Jun 2021
The extension was first created for Special Broadcasting Service, a public Australian broadcast service provider. On 22 April 2020, the company sent ICANN an intent to terminate the contract and the new gTLD gained new life. Today ShortDotThe has leveraged another meaning behind this TLD as a "side by side" acronym. Websites under .sbs have social, charitable or philanthropic goals.
8. .basketball – GA 15 Jun 2021
This TLD likely needs no explanation. The new extension aims to promote and protect the interests of all stakeholders related to the sport. The Fédération Internationale de Basketball (FIBA) runs the registry operations, supported by Minds+Machines as their registry backend provider.
9. .spa – 12 Oct 2021
An extension dedicated to all members of the spa community, from spa operators, professionals and practitioners to associations, products and services manufacturers and distributors. The Asia Spa and Wellness Promotion Council Limited, located in Malaysia, runs the domain registry operations.
Before the launch, a Governmental Advisory Committee (GAC) was formed since Belgium objected to the string .spa. Their concern was that the TLD would detrimentally affect the city of Spa, where the English word originated. However, the committee did not provide consensus advice on the string and the contracting registry and the city of Spa eventually agreed to reserve certain second-level domains for the city's use and proportion part of the revenue to the Belgian city.
10. .zuerich – GA 2 Dec 2021
A geoTLD aimed to support the new branding project of the Canton and City of Zürich on the internet. The TLD is a digital asset for citizens, companies, cantonal and city offices. They can now all interact online with a local touch.
For the technical backend, the Canton of Zurich relies on the German provider KSRegistry GmbH. The Swiss Canton decided to oversee all registrations for the space and act as the only authorized registrant of the domains.
Due to arrive: .day – GA 1 Feb 2022
Google registry is operating a new TLD, extending brand possibilities in the web space. The extension .day offers a digital environment to create and organize events occurring on a particular day. Moreover, the new gTLD will enable original branding opportunities like wedding.day, birth.day or holi.day.
The next gTLDs round. Are we getting closer?
The entire domain industry, particularly potential future applicants, is waiting eagerly for New gTLD Round 2. In our interview with Chris Mondini for It's all about domains in May 2021, he declared that he couldn't give us a precise date, but that most of the work had already been done, adding that we were closer than we have ever been to a new round of gTLDs.
Maarten Botterman, ICANN Board Chair, confirmed this statement in a blog post at the end of 2021, saying that ICANN is preparing for the launch by starting the first two Operational Design Phases (ODPs) of the next round of applications for new gTLDs. The second round is almost here and we can't wait to welcome fantastic new gTLDs!
Manage these and upcoming TLDs
With AutoDNS, our all-in-one platform for professional domain management, you can register, renew, optimize and organize your domain portfolio with just a few clicks.
Go to AutoDNS