Blogpost
in
domains
How top brands use premium domains effectively
Most world-famous companies own high-valuable domain names. Have you ever wondered how they use their premium domain names to promote their brand and products with clear and meaningful keywords? Let's find out.
Published by

Simone Catania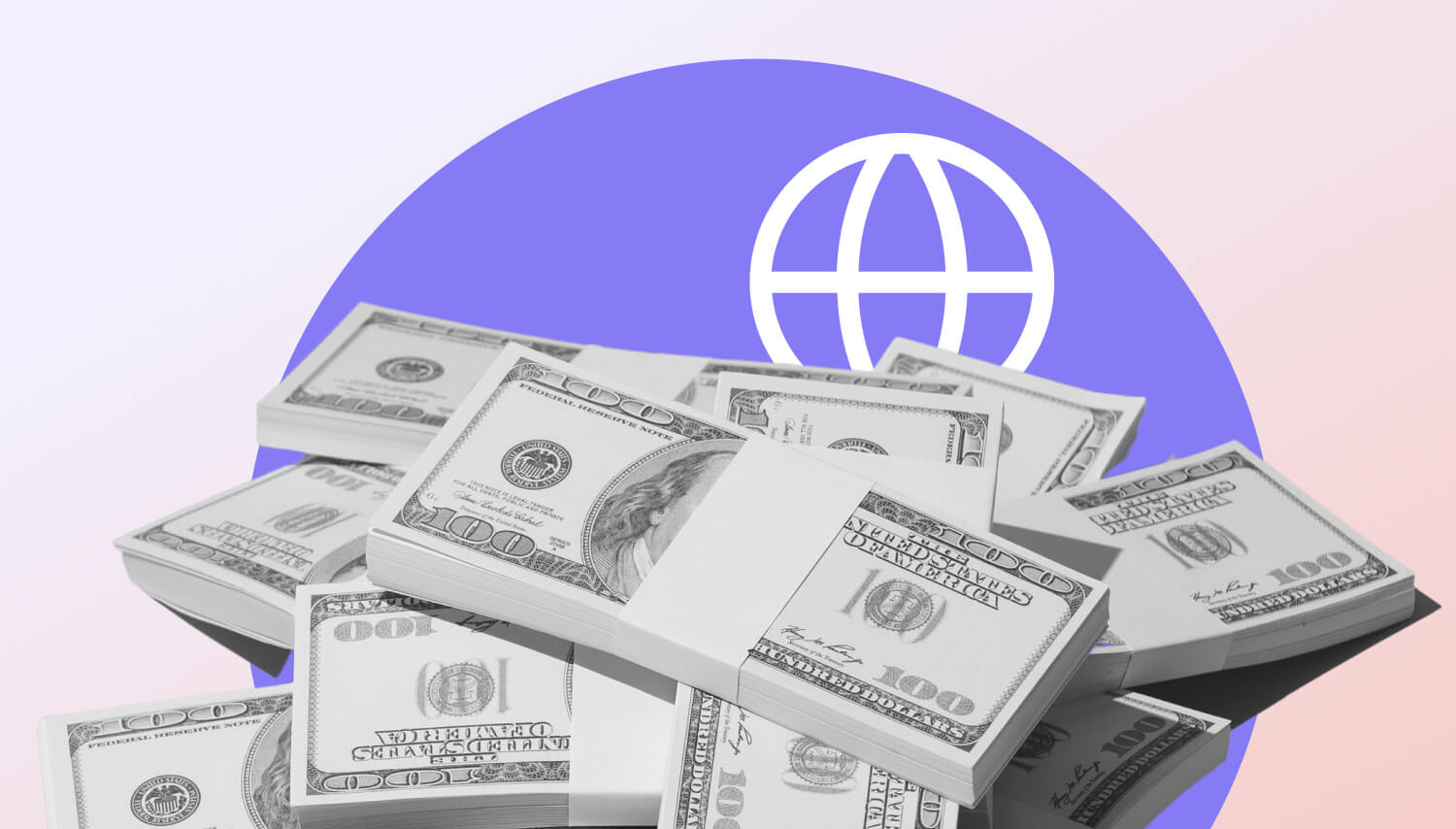 Top brands have long recognized the value of premium domains. The domain name is a business card that lets your customers know who you are and what you do. But it can open up to various marketing strategies for positioning products and services as well. In our hectic digital world, in which users are overloaded with content, nothing is more valuable than telling your story in a short and memorable way. And this is exactly what premium domain names do. They help brands build reputation and trust.
This article will take a closer look at some top brands and how they leverage premium domains within their digital strategies.
What are the characteristics of a successful domain name?
Some features make a domain name particularly valuable. It should be easy to remember since you want it to stick in your users' minds. Furthermore, it should be easy to type and pronounce. A good tip is to avoid complicated words or hyphens. Premium domains are usaully short (4-5 characters are memorable), include a precise keyword and are often worth millions of dollars. A distinctive and catchy sound can be an additional perk.
Premium domains are valuable assets for brands
Premium domains are particularly high-valued. They embody all the requirements of a perfect domain name, i.e., they are short, easy to remember and usually contain a precise keyword or a meaningful, brandable name. Costs for premium domains are considerably higher than standard ones, but we have to consider the ROI.
Most of these premium domains with legacy TLDs and ccTLDs were registered early on, between the '90s and the first years of the new millenium. One has to dig hard to discover gems outside that range nowadays or maybe point to new gTLDs.
This is how 14 top brands use their keyword premium domains
Large companies recognized the value of a domain strategy based on descriptive premium domains a long ago. The idea is to occupy the digital space with keywords somehow related to the brand, its products or services.
There are several reasons to do that with a premium domain. The advantages range from a large search volume to better pay per click (PPC) performance, great relevance with the product or fantastic opportunities for branding with a memorable and clear message. But many other variables join the game, also for the visual and graphics side of things.
The list of big companies that have invested in premium domain names is as vast as the number of premium domains they own. We have selected some of the most well-known brands in different categories and some of their keyword premium domains to see how they deploy them within their global domain strategy.
1. Apple – next.com, carbon.com, airport.com
The tech company from Cupertino owns many premium domains, including some rather peculiar ones. These redirect to their products sites under the main domain apple.com but we cannot see any change in the displayed content. This domain strategy is probably used exclusively for SEO advantages. Apple, we're sure you can do better 😉
2. Bayer – aspirin.com
The German pharmaceutical company presents a fantastic example of an international domain strategy. They registered the product-related domain under .com but if you access the website from a different country, you will be redirected to the national website with the corresponding ccTLDs such as aspirin.de for Germany, aspirina.it for Italy, aspirina.es for Spain, aspirin.cz for the Czech Republic. A savvy solution using keyword premium domains for a global web presence.
3. BlackBerry – good.com
If you were a BlackBerry manager, what domain would you acquire to enhance the brand's presence on the web? The Canadian company owns good.com. They probably want to connect the brand with a positive association, with something good?! Typing in the premium domain today takes you to BlackBerry's home page.
4. Calvin Klein – shirt.com
The American fashion house owns the domain name shirt.com. A clear domain pointing to one of the most bought clothing items the company sells. The fashion brand funnels the traffic through this premium domain to the localized brand website.
Find perfect domains
5. Captain Morgan – rum.com
The famous rum producer Captain Morgan couldn't opt for a more transparent and straightforward domain name. Rum.com redirects the users to the main brand domain.
6. Disney – video.com, family.com
These two keywords sound more like a statement. The Walt Disney Company is a leader in the animation and film industry. The two premium domains family.com (their target group) and video.com (their product) were registered back in 1990 and redirect to Disney's home page.
7. Honda – motorcycles.com, scooters.com
Two keyword domains, two products under one brand. The Japanese company Honda is one of the world's largest motorcycle manufacturers. They were clever enough to secure the two main keywords related to their products in the digital space. Scooters.com and motorcycles.com redirect to a landing page for the brand's respective products.
8. Intel – chips.com, pc.com
Who should know better than an IT company how to execute the ideal domain strategy? After registering their domain name, intel.com in 1986, the world-famous manufacturer of chips, microprocessors and other devices related to communications and computing secured premium domains connected to its core business. The advantages of a PC with Intel's chip over a Mac laptop are listed at pc.com, while chips.com provides product and performance information about… their chips, of course!
9. L'Oreal – hair.com
What would you do if you were one of the largest cosmetics companies selling hair products? L'Oreal launched a sub-brand matching the domain name "hair.com". Hair.com is a B2B online shop filled with content and marketing functions powered by L'Oreal that targets specifically salons and stylists.
10. MTV – film.com
It is probably not the brand we would have expected behind film.com nowadays, but MTV registered it in 1997 when they were making blockbuster movies like South Park and Zoolander with the production arm MTV Entertainment Studios. The premium domain redirects to the movie news section of the main domain mtv.com.
11. Netflix – fast.com
This is likely to be the most peculiar use of a premium domain by a top brand you will see in our list! The streaming service, which does not need an introduction, runs fast.com. But, what can you find there? Netflix created an internet speed tool under this memorable domain name, where its members can estimate the speed their ISP provides so they can enjoy Netflix content without worries.
12. Verizon – love.com
What is the most lovely domain name you can think of? It is owned by Verizon, the American multinational telecommunications conglomerate and registry of .com. Now forget all the expectations you might have about this mighty domain name. As of January 2022, through love.com, Verizon redirects to the media purchase platform at Yahoo for buying ads. What kind of love is that?
13. Kraft Heinz – creamcheese.com, mayonnaise.com, puddings.com
Here come some yummy domains! The American food manufacturing company runs a large recipe project recently rebranded as My food and family™. Food-related domain names such as creamcheese.com, mayonnaise.com or puddings.com redirect to the project home page myfoodandfamily.com. What are your domains for the perfect domain-based recipe?
14. Microsoft – docs.com, live.com, office.com, start.com
Microsoft knows how it works. The tech giant owns a vast portfolio of premium domain names. They connect clear, short and memorable domain names with keywords related to their products and services. For example, live.com is connected to the Outlook email service, docs.com takes users to Microsoft's documentation wiki, while start.com is Microsoft's news feed with the Bing search engine.
The perfect keyword domain name for your brand
Are you looking for a particular domain name? Domain Studio in AutoDNS allows you to apply various filters to find the perfect domain name matching your favorite keyword. Try it out today!
Go to AutoDNS